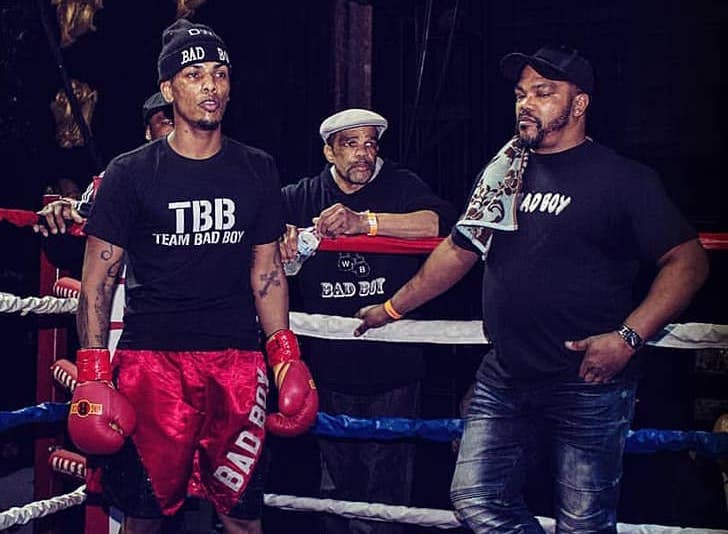 Super welterweights Derrick "Bad Boy" Whitley II (4-0) and Sharad Collier (1-0, 1 KO) will fight in a scheduled six-round bout at the Foxwoods Resort Casino in Uncasville, Connecticut on October 20th in an intriguing fight between two young, talented, and undefeated boxers.
Whitley's professional career, which began in April 2017, has gotten off to a good start. His impenetrable defense, effective hard jab, active work rate, and awkward southpaw fighting style has propelled him to four dominating unanimous decision victories over Anthony Everett, Shaka Moore, Roger Blankenship, and Carlos Galindo. The twenty-seven year old has yet to lose a round. He got his first knockdown in his last outing and has progressively gotten better in each bout.
Collier is an equally impressive fighter. The twenty-one year old had a great amateur background which included winning the New England Golden Gloves twice. Collier scored a crushing first-round knockout over Antonio Castillo Jr. in his professional debut in June of this year.
"This is very important bout for both of us," said Whitley. "A lot of people told me that this fight did not make sense for either one of us this early in our careers, however, both of us want to fight the best and that is what we will do on October 20th."
"Derrick is a great fighter with an incredible work ethic and a big heart," said his manager/promoter, Vinny Scolpino of VMS Management, Inc. "His boxing skills and desire to fight the best is what will propel him to have a successful professional career."
Another reason this bout is happening is because of the animosity that Whitley and Collier share towards one another. Their strong dislike for each other started a couple of months when they verbally attacked the other on Facebook and from there it quickly escalated to the point where they both wanted to settle their differences in the ring.
The Springfield, Massachusetts native knows the significance of his upcoming fight which is why he has been tirelessly training since his last bout in May, in his family's gym, (Whitley's Brothers Boxing & Fitness in Holyoke, Massachusetts), with his father, Derrick and uncle, Darren, who serve as his co-trainers.
Both of his trainers have combined to fight in ninety-six professional bouts, which included a couple of regional titles. Whitley was there for most of their training camps and fights and along the way, gained as much experience and insight as possible, to offset his late start to sport (twenty-four-years-old) and short amateur career (18-9).
"I have seen Collier fight a couple of times as an amateur, but I did not get an opportunity to see him in his pro debut," said Whitley. "He is a very strong fighter who likes to land hard shots, but I have better boxing and defensive skills, so if I can set the pace, out work him, and prevent him from landing the big shot, I should prevail."
Whitley would like to have one more fight before the end of the year, possibly in December. Next year, he wants to stay active with another four to five bouts, increase his level of competition, and hopefully obtain a fight at the newly built MGM in his hometown, and or on the undercard of a significant fight.
"Fight fans should definitely watch our October 20th fight because they are certainly going to get their monies' worth," said Whitley. "This is going to be a great, competitive, action-packed bout."
For more information on Whitley and the latest updates on his upcoming bout, friend him on Facebook and Instagram @Derek Whitley II.
Whitley is a multi-talented athlete. He played college basketball and semi-pro football. He was the point guard for Springfield Tech (community college) from 2011 to 2013 and wide receiver for the Western Massachusetts Raiders from 2013 to 2018. Whitely currently works full-time with autistic individuals.