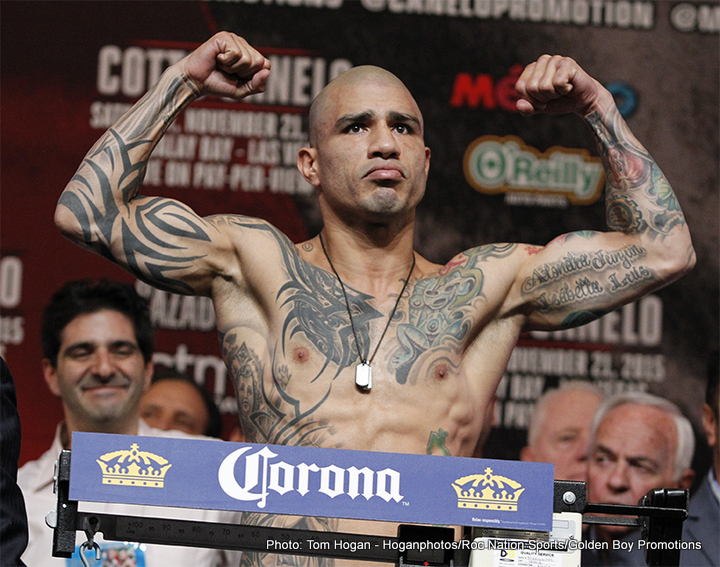 I am disappointed in the WBC for waiting until few days before the fight to strip Miguel Cotto of his middleweight championship because he won't pay $300K with additional $800K for a step aside fee. For me as a fan this is disappointing because, this fight this weekend is championship caliber and it's supposed to have the middleweight championship title on the line for both combatants to win. But this is what is wrong with boxing.
You, the boxing organizations create these titles, the interim title, super champion, silver champion, diamond belt, etc. so they can make money off the blood sweat and tears of the boxers back. So paying 3 percent of a fighter's salary may not seem much but when you have all these different titles in one weight class then that's highway robbery. Not only that these boxing commissions did something that is unforgiveable. They have devalued the actual world title. The world title that Hagler, Monzon, Robinson, Ali, Frazier, Marciano, Louis, Moore, Duran, Gans, and Johnson have held. You have done this by polluting the weight divisions with meaningless world titles. You have singled handily in one generation change the value and the meaning of the term world champion. You see, when you have something that is rare, or when the demand is greater than the supply, then it has tremendous value. (One Champion=One weight class). But when you have an item that is easy and plentiful to get, then that value is lessened.
Now you have some successful boxers and fans that really don't care about championships or tradition because you have placed money and control over history and tradition. The sanctioning fees and fighting for a title is not cheap for a boxer. Then you have so much can control over the boxer and the ranking system that you can dictate on who the boxer fight next. Ultimately, you can determine on who you rather have as your champion. Where is the integrity in that?
As a fan of this sport the first thing all the boxing organization needs to do is to vanquish all paper champions and titles that don't hold any true recognition. I mean you can still keep your regional titles, but you have to get rid of titles like your "regular" champion, Super champion, and the interim champion all in the same weight class, seriously?! Secondly, we need all the organizations to come as one to create one boxing union/organization to have more transparency and creditability.
This truly needs to be correct. How can you expect your title to have legitimacy, when the actions of the organizations are questionable? I understand that the golden era of boxing may never be repeated and today there is far more money in boxing than ever before, but there are somethings in boxing that are more important than money…and that is pride, integrity, and honor.
Respectfully,
A Fan
You can follow me on twitter at @GFofBoxing