Share the post "Dawson will have to go to war to beat Andre Ward on Saturday in Oakland, CA"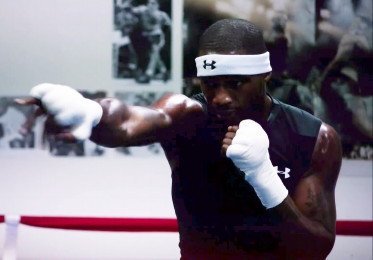 By Michael Collins: Chad Dawson (31-1, 17 KO's) is going to have to abandon his safety first style of fighting and let his hands go to beat WBA/WBC super middleweight champion Andre Ward (25-0, 13 KO's) on Saturday night in their HBO televised fight at the Oracle Arena in Oakland, California. It's not going to work for the 30-year-old Dawson unless he goes to war with Ward and is willing to fight him toe-to-toe at times.
The big 6'2″ southpaw Dawson has gotten away from what made him such a spectacular fighter earlier in his career when he was able to throw combinations and fight hard without losing concentration. Dawson seems have changed from the fighter that totally dominated Tomasz Adamek in 2007 and has become the equivalent of an automobile that's not firing on all cylinders. Dawson will fight well for a round and then disappear for two to three rounds at a time like his mind is not focused.
Dawson will be looking to box Ward from the outside to keep him from crowding him to try and force it into a rough inside war. Dawson did a good job of preventing Bernard Hopkins from going inside last April, but Hopkins didn't really put in a strong effort to force Dawson to brawl in close. Hopkins wasted a lot of time circling the ring, conserving energy rather than taking the fight to Dawson to try and war him down.
Ward will fight much different. He'll be going after Dawson to fight him in close because that's really the only place where Ward has a decided advantage. He's not going to be able to jab with Dawson because he'll be giving away 5 inches in reach. If Ward stays on the outside he'll give the fight away.
It's questionable whether Ward will be able to fight Dawson in close because Dawson isn't lead-footed like Ward's last opponent Carl Froch, and he's not weakened like Allan Green was when he fought Ward. Dawson moves well and he doesn't let guys force him to fight in close. Adrian Diaconu attempted to, but he only met with partial success, as Dawson was always able to get to the outside to resume jabbing him. But if Dawson plans on winning on Saturday night, he's going to have to be able to fight Ward toe-to-toe a certain amount of time to prove to the judges who the better fighter is between them. Dawson can't just let Ward win all the exchanges and expect to win. It's not going to happen in Oakland. Ward will have the huge crowd in his favor and he'll get a lot of attention for each shot he lands in this fight.
Share the post "Dawson will have to go to war to beat Andre Ward on Saturday in Oakland, CA"