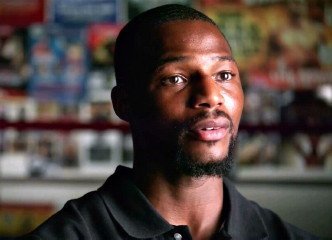 By Rob Smith: Chad Dawson (31-1, 17 KO's) said it wasn't his idea to fight WBA/WBC super middleweight champion Andre Ward (25-0, 13 KO's) at 168 for their September 8th fight at the Oracle Arena in Oakland, California. Dawson, 30, was left with no other choice but to come all the way down fro 175 lbs to make the fight at super middleweight after he was refused when he asked for a catchweight of 170 lbs.
Dawson said on 24/7 Road to Ward-Dawson "We wanted to do a catchweight at 170, but they threw it out the window. They said no. We can't make the fight unless it's 168 pounds. The weight don't bother me. The fight in Ward's backyard don't bother me. Ward's a great fighter; I'm a great fighter. I don't know why I'm the underdog in this fight. I don't think people look at resumes too close. I beat some big names in the sport."
I don't think anyone knows for sure who will win this fight on September 8th. Ward is the better inside fighter and he's done remarkably well against the top of the class in the super middleweight division in his fights in the Super Six tournament. However, Ward showed some vulnerabilities in his fights against Sakio Bika and Carl Froch that Dawson could take advantage of if he's smart, and works hard.
Dawson can't afford to fight at the same leisurely pace that he did in his recent 12 round majority decision win over 47-year-old WBC light heavyweight champion Bernard Hopkins last April. Dawson has to be more consistent than that, and he's got to let his hands go a lot more. His trainer was practically pleading with him to throw more punches against Hopkins but Dawson couldn't do it. He made what could have been a lot easier fight into a really difficult one. If Dawson fights like that against Ward then he'll lose. Ward will get in close and easily outwork him. Dawson can't afford to pot shot against Ward because it's going to take a lot of shots to win this fight.