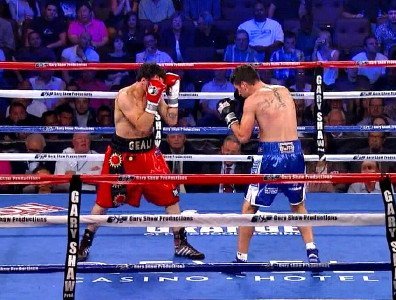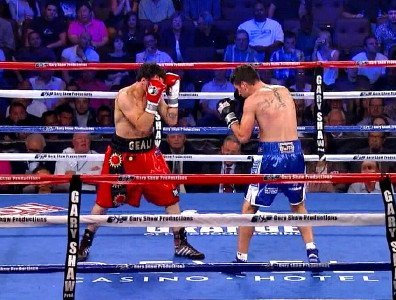 Former IBF middleweight champion Daniel Geale (29-2, 15 KO's) will be facing 35-year-old fringe contender Garth Wood (12-3-1, 8 KO's) on February 19th in an all-Australia clash in Sydney, at the Entertainment Centre. This is Geale's first fight since his 12 round split decision defeat at the hands of Darren Barker last year in August. Geale has been sitting idle looking for a fight, and this is what he found.
Geale, 32, is interested in fighting WBA middleweight champion Gennady Golovkin for his title in April, but that doesn't look like it's going to happen because HBO reportedly isn't interested in that fight. It's not surprising that HBO doesn't want to put on Geale-Golovkin, because Geale hasn't done anything since his loss to Barker. Fighting #13 WBA, Wood isn't then type of fight that will redeem Geale in any way, shape or form. It's just a fight that will make money for Geale in Australia, and nothing more than that.
Geale had the chance to fight Golovkin last year, but instead he vacated his WBA Super World middleweight title which he had won off of Felix Sturm in September 2012, and instead fought Anthony Mundine in an all-Australian clash in January last year. Geale beat Mundine by a 12 round unanimous decision. It was a good win for Geale, but the fact that he vacated his WBA title rather than face Golovkin at the time made it look like he was ducking him in order to face the aging 38-year-old Mundine. In other words, to take the soft fight rather than one where he might get knocked out.
"Geale wants to fight GGG in April, and I have spoken to HBO about the fight and all they say is that they are interested, but they are exploring other options," Geale's promoter Gary Shaw said to ESPN. "What can be a better option than Geale, a true 160-pounder and a former world champion who beat Sturm on German soil?"
The loss to Barker was a big blow for Geale, and it's got to be a major factor in HBO not wanting to put on a Geale-Golovkin fight. If Geale can't even beat Barker, then what business does he have being in the ring with Golovkin? Shaw needs to work on putting Geale in some real fights that can help him redeem himself properly, because matching him against a fighter who has lost 2 out of his last 4 fights like Wood has is the wrong move. That's a waste of time. Geale needs to take on some live bodies, and not be matched against guys from the bottom of the rankings just because it's a fight that sells locally.
If Geale wants a fight with Golovkin, then he needs to beat guys like Daniel Jacobs, Brian Vera and Martin Murray instead of Garth Wood.