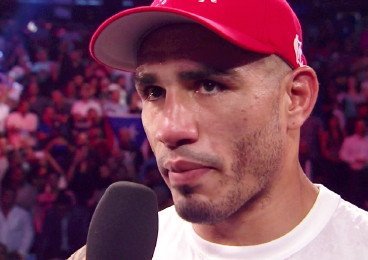 WBC middleweight champion Miguel Cotto says he recently detailed what he's looking for to make money wise for his fight against the red-haired Saul "Canelo" Alvarez on May 2nd. He's now waiting to hear back from his side to see what they say about it.
The Cotto-Canelo fight, if it gets made, will be televised on HBO pay-per-view, and it's expected to be a huge money fight where both fighters will likely get a career payday if everything goes right.
"All we've discussed with Canelo is up in the air, all is negotiations, and there is nothing definite at this point," Cotto said via Thaboxingvoice.com. "We've made what we wanted clear to the other side and now we're waiting on the other side to respond.
Cotto is the A-side in the negotiations, and he's expected to ask for the lion's share of the money. He seems to be willing to agree to fight on the Mexican holiday Cinco de Mayo as an appeasement to Canelo, but that's likely to be the only area where Cotto will give Canelo the advantage.
Cotto is expected to ask for the bigger purse split and pick the venue that suits him. There's talk that Texas is one of the potential venues for the fight. Don't count on Cotto agreeing to that, because he would potentially be putting himself in a negative situation if he fights in front of a huge pro-Canelo crowd.
If Cotto has to fight in front of a crowd of 30,000 to 40,000 Canelo fans, he could be putting himself into a situation where he might need a knockout to win. Austin Trout and Erislandy Lara both found themselves fighting in front of large pro-Canelo fight crowds, and both of them found themselves on the losing end of controversial decisions.
"I didn't put any conditions on Canelo," Cotto said. "I'm simply just letting them know what I think I'm worth and earned the right to do so throughout the years. The balls in their court so now they can decide what they want to do."
Canelo is known for being prideful and wanting to get things his own way. Cotto could find it difficult to negotiate with the young Mexican star if he asks for too much of a split. It would be surprising if Canelo were willing to accept less than a 50-50 purse split, even though he's just the challenger and is coming off of a controversial win over Lara in his last fight.