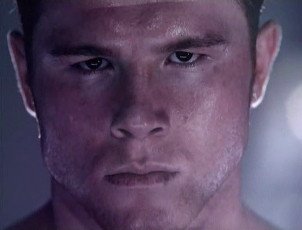 After seeing how exhausted WBA/WBC junior middleweight champion Saul "Canelo" Alvarez looked in his fights against Austin Trout and Shane Mosley, I think Miguek Cotto (37-4, 30 KO's) has a good chance of beating Canelo in September if he ends up being the one that faces him, and right now it's looking like Cotto could be the guy that gets picked.
Floyd Mayweather Jr. wants Canelo to come down to 147 before he'll agree to fight him, and I don't think it's possible for Canelo do that without being weakened from water loss. You can never say never, but I doubt Canelo will agree to lose that kind of weight.
He couldn't even get down to 150 for his catchweight fight for the vacant WBC junior middleweight two years ago against welterweight Matthew Hatton. Canelo missed it by nearly two pounds.
Cotto can beat Canelo if he pushes the pace and forces him to work for the full three minutes of every round. Canelo fights at a real slow pace because when he exerts himself he turns red and starts breathing real hard.
For a 22-year-old, Canelo's stamina isn't what it should be. He seems more like a fighter in his late 30s in terms of stamina rather than someone in his early 20s, and that makes me think he's not going to have a long career. If he's gasping for breath at 22 and can only fight hard for one minute of every round, I see it only getting worse instead of better as he ages.
Cotto has the power, the jab and the stamina to force the red-headed Canelo into a grueling fight that could wear Canelo down completely and expose him.
We saw how Canelo needed constant rest breaks in his win over Austin Trout last April at the Alamodome in San Antonio, Texas.
Canelo was helped out in a huge way by the semi-open scoring that was used for the fight and with two of the judges giving nearly every round in the first 8 rounds. Without open scoring, I think Canelo would have been forced to fight hard and I think he would have gassed out badly against the better conditioned Trout.
If Cotto can take the fight to Canelo and force to engage each time he goes to the ropes to get a breather, we could see Canelo lose for the first time. Even if Canelo doesn't lose this fight, I think he's going to look bad because Cotto is going to make him work much harder than he's used to.