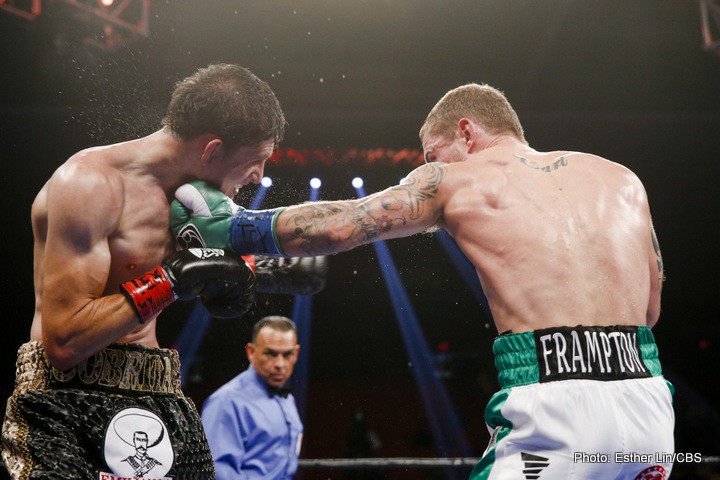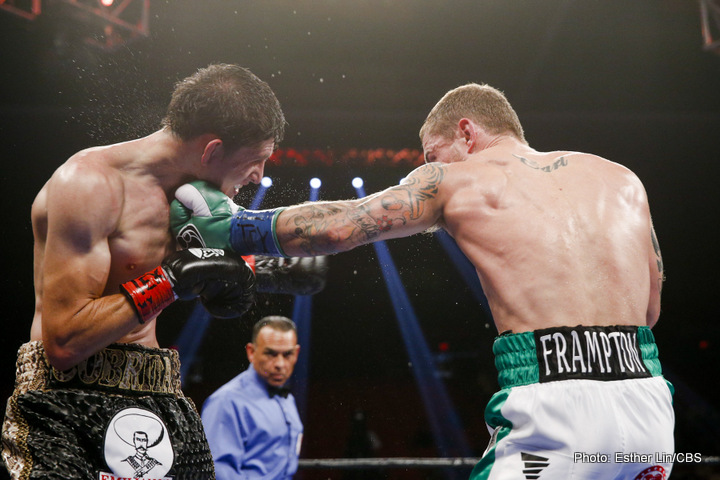 Unbeaten Irish star Carl Frampton was dubbed by some as The New Barry McGuigan after a few fights into a pro career that has now seen "The Jackal" capture two major belts as a super-bantamweight. Managed by the Irish legend who ruled the featherweight division for a short but shining time in the 1980s, Frampton's next aim is to dethrone WBA featherweight king Leo Santa Cruz on July 30th. The motivation of becoming a two-weight champion and a big (or bigger) star in the US would be enough, but Frampton has an added motivation: that of "winning the WBA title back for Barry."
As Irish fans the world over will surely know, this June 23rd marks the 30th anniversary of Barry McGuigan's agonising loss to Stevie Cruz. McGuigan, making the third defence of the WBA 126-pound crown, was a star in the US – enough so to grace the cover of Ring Magazine at the time of his title reign – and it was a huge upset when 9-1 underdog Cruz beat him via gruelling 15-round decision in the blistering heat of the Las Vegas desert (no place for a pale skinned Irishman to be fighting). McGuigan fans will never forget the scenes of the beaten warrior, who had been placed on a drip, as he was carried into an ambulance on the way to hospital to be treated for dehydration. McGuigan's massively promising career never recovered.
The memory of this fight, and the fact that he will be trying to win the title his manager and friend lost three decades ago this summer, means a lot to Frampton; as he explained to Irish-Boxing.com:
"It's 30 years since Barry lost the title in Las Vegas to Steve Cruz and now I'm fighting a Cruz for the same title in the states," Frampton said. "It's going to bring back a lot of memories for people. Some will be saying that Barry lost to a Cruz in America and maybe I will. But I am going there with a lot of confidence. I want to win the title back for Barry."
Santa Cruz, unbeaten and a three-weight champion, is a far more formidable fighter than Steve Cruz was. The Texan, although talented, was a fighter who found himself in the right place at the same time McGuigan was in the wrong place. At the risk of repetition, it cannot be stressed enough how much of a factor the searing heat was in Barry's downfall. Frampton will not have anything approaching an easy night, but at least his efforts will come inside the air-conditioning of The Barclays Centre in New York.
It will, though, be a great night for the Irish – and for all Frampton and McGuigan fans – if, "The New McGuigan" can gain "revenge," as some people could look at things, for the manager who once managed to bring some peace and tolerance to a divided Northern Ireland.