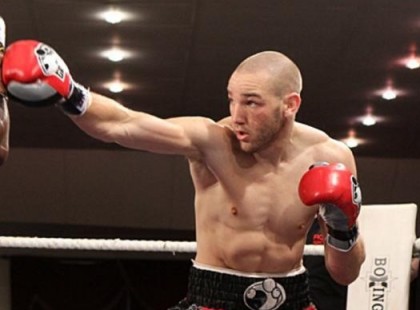 Former light heavyweight World title challenger Blake "il capo" Caparello announced his arrival at 168lbs by putting on an educated boxing display to dominate game Frenchman Affif Belghecham.
Caparello in his first fight at super middleweight lifted the WBO Oriental and the PABA titles and improves to
21 – 1 – 6 ko's.
Caparello stated; "I felt good at my new weight and I'm happy to know I can go 10 rounds against a pressure fighter. I'm looking forward to some big fights at super middleweight."
Caparello stormed out of the blocks first two rounds landing big punches and stylish combinations however Belghecham's experience and defence saved him from being blown out early. Belghecham did have his moments in the fight with his relentless pressure, however he was never permitted to string rounds together due to Caparello's slick defence and clean counter punching style.
Caparello's trainer Sam Labruna said Belghecham was a tough fighter for Caparellos first fight at super middleweight. "I'm happy with Blakes performance at 168lbs, he made weight easy and had a great work rate. Belghecham is a tough fighter and he's fought former World champions before so we knew he would be a decent test."
When asked what's next for Caparello Blakes Co Manager Brendan Bourke had the following to say; "There are some great fights out there for Blake at 168. We have 2 fight offers to consider from the USA and we also have some attractive proposals from Australian promoter Brian Amatruda to bring the big fights to Australia. The team will sit down over the next few days and make a decision."
In this writers opinion, Caparello is one to watch at 168lbs, he has the size and the skills to trouble the best fighters in the super middleweight division.