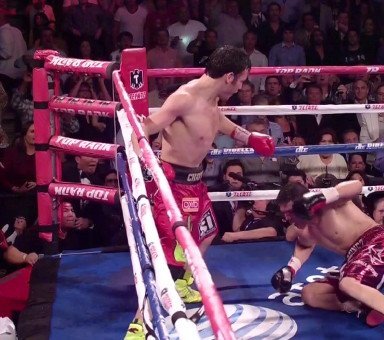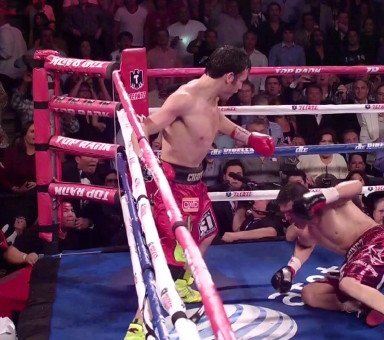 This question has been asked dozens upon dozens of times after Golovkin's performance against Macklin this pasty Saturday night.
As a matter of fact, the potential of a Martinez vs. Golovkin fight has been circulating for some time now, elevating interest in that fight to as the discussions boiled. Boxing fans know what they want, and this was the fight that they believed would not only test Golovkin, but also Martinez.
Sergio is a true champion, and has proven to the boxing world to be an elite boxer. His technique and movement in the ring is impressive to observe, and despite the fact that he had a few lackluster performances, I don't believe that he is past his prime just yet. One thing that Martinez can do real well is pick his shots and angles, making his style, if he fights on the outside, a hard one to adapt to. His wide stance and upper body movement makes him a fairly difficult target to hit, that is until he runs out of gas, which happens to be a pretty damaging problem for Maravilla.
Golovkin on the other hand, seems to be a powerhouse, a freight train not wanting to stop until all obstacles in front have been destroyed. Sometimes it seems that Golovkin wants his opponents to be strong and have a great chin, because then he can pound on them for just a little bit longer. He has the stamina, and most certainly has all the power he will even need in any fight. But does he have the ring I.Q. and the ability to box like a tactician rather than like a brawler?
This would most certainly be a sold out event, and PPV numbers would surprise. As far as predicting the winner, this is a hard one. If Sergio fights Golovkin the same way he fought Chavez Jr., I see Martinez surviving the fight via a pretty solid U.D. If he decides to test Golovkin's ability to trade, he will hit the canvas before the fans get to see some fighting.
Let's hope they can come to an agreement and make the right happen before both fighters end up with less than exciting opponents.
More @ http://cgboxing.blogspot.com/
https://www.facebook.com/VitaliFightPress