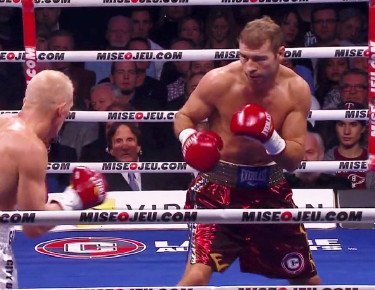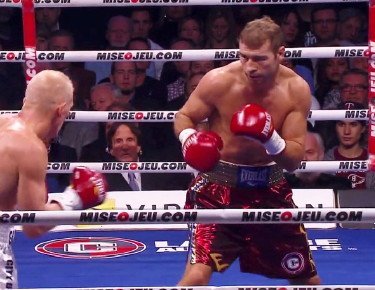 By Jeff Sorby: Jean Pascal (27-2-1, 16 KO's) and former IBF super middleweight champion Lucian Bute (31-1, 24 KO's) have agreed for a fight that could take place in May, possibly on May 25th or at a later date. The fight will take place at 175, so Bute will have to move up in weight to make this happen.
It makes a lot of sense for Bute to be moving up, and staying up that weight because his chances of finding success in the weak light heavyweight division is a lot better than it is if he stays at 168.
Bute was stopped last May in the 5th round by Carl Froch, and the way that Bute was beaten suggests that the results would be the same if he fought Froch again. If Bute can't hang with Froch, then it's highly likely he won't be able to hang with the likes of Andre Ward, Mikkel Kessler and Arthur Abraham.
The Bute-Pascal fight will be absolutely huge because both of these fighters typically sell out each time they fight in Montreal, and this is going to be much bigger given that they're facing each other. They're talking about possibly staging the fight at the Bell Centre, Olympic Stadium, or an outdoor football stadium in Quebec.
Pascal currently is scheduled to fight WBC light heavyweight champion Chad Dawson on May 25th. Bute doesn't have an opponent picked out for his fight, which also will be taking place on May 25th at the Bell Centre in Montreal, Canada.
Both Bute and Pascal really need this fight because both of them appear to be on the downside of their careers, and this would give them a temporary bump up popularity. Bute is still good enough to be a title holder at 175, but for how long? With his shoulder problems you can't really predict whether he'll be able to fight too much longer.