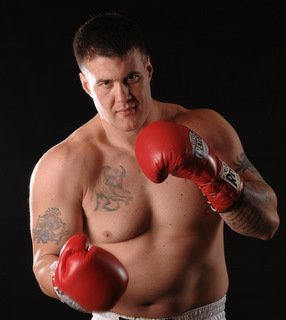 Brian Minto scored a technical knockout victory when Shane Cameron's corner stopped their WBO regional heavyweight title bout at The Trusts Stadium in Auckland, New Zealand on Saturday night.
In the main event of the Annual Fight For Life Charity Night, Minto (39-7, 25 KOs) started quickly, backing Cameron (29-4, 22 KOs) up and working away hard in close.
Cameron hurt Minto in the third with a short left hook, but it was all Minto from there. Cameron ended the third, the only round he took, with a cut over his left eye which referee Lance Revill ruled was caused by a punch.
A series of rights pushed Cameron back late in the fourth round.
The American was deducted a point in the fifth (elbow) and sixth (elbow).
It was all Minto in the seventh and Cameron had trouble seeing out of both eyes, with another nick over his right eye.
The New Zealander tried valiantly but lacked the snap to keep Minto outside and the import from Pennsylvania impressed pushing Cameron back with double jabs and hard rights. In close he fought with a tight guard and landed short sharp hooks inside.
At the end my score was 67-63 for Minto, giving him a 10-8 round in the seventh.
Minto, 38, who fought Marco Huck for the WBO cruiserweight title in 2010, collected the WBO's Oriental heavyweight title. This was fourth fight in 2013, Cameron, 36, was in action for the first time since losing to Danny Green for the IBO 200 pound belt in November last year.
Minto looks to a possible match up with unbeaten Kiwi star Joseph Parker next year. He had Parker's trainer, 1984 Olympic silver medallist Kevin Barry in his corner.
Promoter: Duco Events,
Match Maker: Stuart Duncan,
TV: New Zealand Sky,
Commentator: Bob Sheridan.