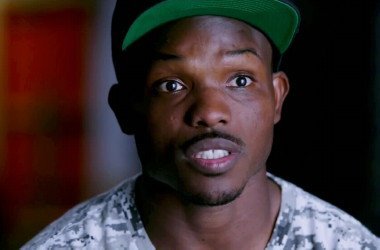 Tim Bradley (31-1, 12 KOs) is targeting the winner of the Saul "Canelo" Alvarez vs. Miguel Cotto fight next year for who he'd like to have his promoter Bob Arum of Top Rank set him up. Gennady Golovkin would like to fight the winner of the Canelo-Cotto fight, but the chances are very good that if Cotto gets past Canelo, boxing fans are going to see Cotto in against Bradley rather than Golovkin.
Cotto's WBC middleweight title may or may not be on the line for a Bradley fight depending on if Cotto vacates or if the World Boxing Council strips him by then for not facing Golovkin. Last Saturday, Golovkin defeated Marco Antonio Rubio by a 2nd round knockout to become the WBC interim middleweight champion.
That means that Golovkin will be getting a shot at the WBC 160 pound once Cotto or Canelo chooses to face him or until the WBC forces one of them to face him.
"The winner of Canelo-Cotto is a possibility [for Bradley]," Arum said to Steve Kim. "That fight could be relatively easily made. That's what people would pay to see."
Having Cotto fight the recently beaten Bradley isn't a fight that boxing fans want to see in high numbers in my view. Arum is really assuming too much of the average boxing fans for what they want to see. It's the same mistake Arum made in assuming that fans would be excited at the thought of Manny Pacquiao facing Chris Algieri.
That fight hasn't attracted a great deal of interest, and Arum will be lucky if it brings in even 400,000 pay-per-view buys. Bradley is someone who is better off facing Arum's other Top Rank stable fighters like Jessie Vargas, Terence Crawford and Brandon Rios, rather than putting him in with a popular fighter like Cotto.
"Those guys [Cotto and Canelo] are 5'8", they're not tall their weight class," Bradley said to Steve Kim. "They're wide. I walk around at 175. I'm big and strong. When I eat, I get big. I don't even have to lift weights."
To get his fight against the winner of the Cotto-Canelo fight, Bradley will need to do his part by beating Diego Chaves (23-2, 19 KOs) on December 13th at the Cosmopolitan of Las Vegas, in Las Vegas, Nevada, USA. Bradley has a chance to show that he deserves the nod to get the Canelo vs. Cotto fight by punching out Chaves, but he can also show that he doesn't deserve to be fight either of them by stinking up the joint against Chaves by running all night like he did against Juan Manuel Marquez.