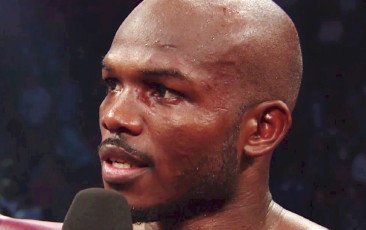 WBO welterweight champion Tim Bradley (31-0, 12 KO's) is still bothered that boxing fans don't believe he rightfully beat Filipino Manny Pacquiao (55-5-2, 38 KO's) in their fight in 2012 in Las Vegas, Nevada. It bothers Bradley that he's seen as a paper champion and not a legitimate one in people's minds because of two judges giving him a close decision that pretty much the entire world disagreed with.
"He is the superstar and he is the icon, the legend," Bradley said to the Manila Bulletin. "He is still the top dog. I am just happy to get this chance to fight Manny again. I will make it official (this time) to erase it on people's minds. I am much tougher now."
Pacquiao isn't seen as the top dog anymore, but if it makes Bradley feel good to believe that then so be it. Pacquiao is seen more as the No.2 dog now behind Floyd Mayweather Jr., and you can make an argument that Pacquiao might not even be the No. 2 guy because we don't know how he'd do against a slugger like Marcos Maidana or a huge welterweight like Keith Thurman.
We'll probably never find that out unfortunately, because the next time that Pacquiao re-signs with Top Rank at the end of 2014 will pretty much take the 35-year-old Pacquiao to the end of his career. In other words, he'll never be free to fight any of Golden Boy Promotions top fighters until it's far too late to be interesting.
Bradley is going to need to fight a lot better than he did in his previous fight against Pacquiao if he wants to beat him in the rematch. If all Bradley can do is fight at the same level he did the last time they fought, then Bradley will likely lose by an 8 rounds to 4 margin. You're not going to get another set of judges that are going to see Bradley dominated and give him the decision again. That was a one time thing, believe me.
If Bradley wants to beat Pacquiao in the rematch then he's going to need to show a side of his game that he's not shown yet. The Bradley that beat Juan Manuel Marquez and Ruslan Provodnikov will lose handily to Pacquiao in the rematch. Bradley needs to find some power somewhere. I'm not sure where he's going to get it at 30, but that's what he needs. Without power, Bradley will be left to run around the ring for 12 rounds trying to avoid getting hit. He won't be able to win rounds fighting like that, and he'll be lucky to win 3 rounds on April 12th.