WBO super featherweight champion Emanuel Navarrete (38-1, 31 KOs) defeated Oscar Valdez (31-2, 23 KOs) by a twelve round unanimous decision on Saturday night at the Desert Diamond Arena in Glendale, Arizona. Navarrete dominated with his size, jab & high volume.
Valdez was too small to beat a fighter the size of Navarrete, as he couldn't get past his long reach most of the time to land.
Although only 5'7″, Navarrete has the long arms of a basketball player, which made it nearly impossible for the tiny 5'5″ Valdez to get near enough to land.
The scores were 119-109, 118-110, and 116-112.
B247 will be giving live boxing updates & results below of tonight's action.
In the co-feature contest, unbeaten light welterweight contender Lindolfo Delgado (18-0, 13 KOs) labored his way to a dull ten round unanimous decision win over Jair Valtierra (16-3, 8 KOs). The scores were 98-92, 99-91, and 99-91.
– Heavyweight Richard Torrrez Jr. (6-0, 6 KOs) kept his unbeaten record inactive with a first round knockout over Willie Jake Jr. (11-4-2, 3 KOs) in a scheduled six round contest.
The hard-hitting 2020 Olympic super heavyweight silver Medalist Torrez Jr knocked the 40-year-old Jake down with a huge shot and then finished the job with a storm of punches after his hapless foe got back up. The referee stopped it at 1:22.
– Lightweight Emiliano Vargas (6-0, 5 KOs) took care of business tonight, knocking out the woefully overmatched Luis Marquez Alvarado (3-6-1, 2 KOs) in the second round. Vargas quickly took Alvarado out in the second round at 2:17 after knocking him down twice.
– Big heavyweight Antonio Mireles (8-0, 7 KOs) crushed Dajuan Calloway (7-3, 7 KOs), knocking him out in the sixth round.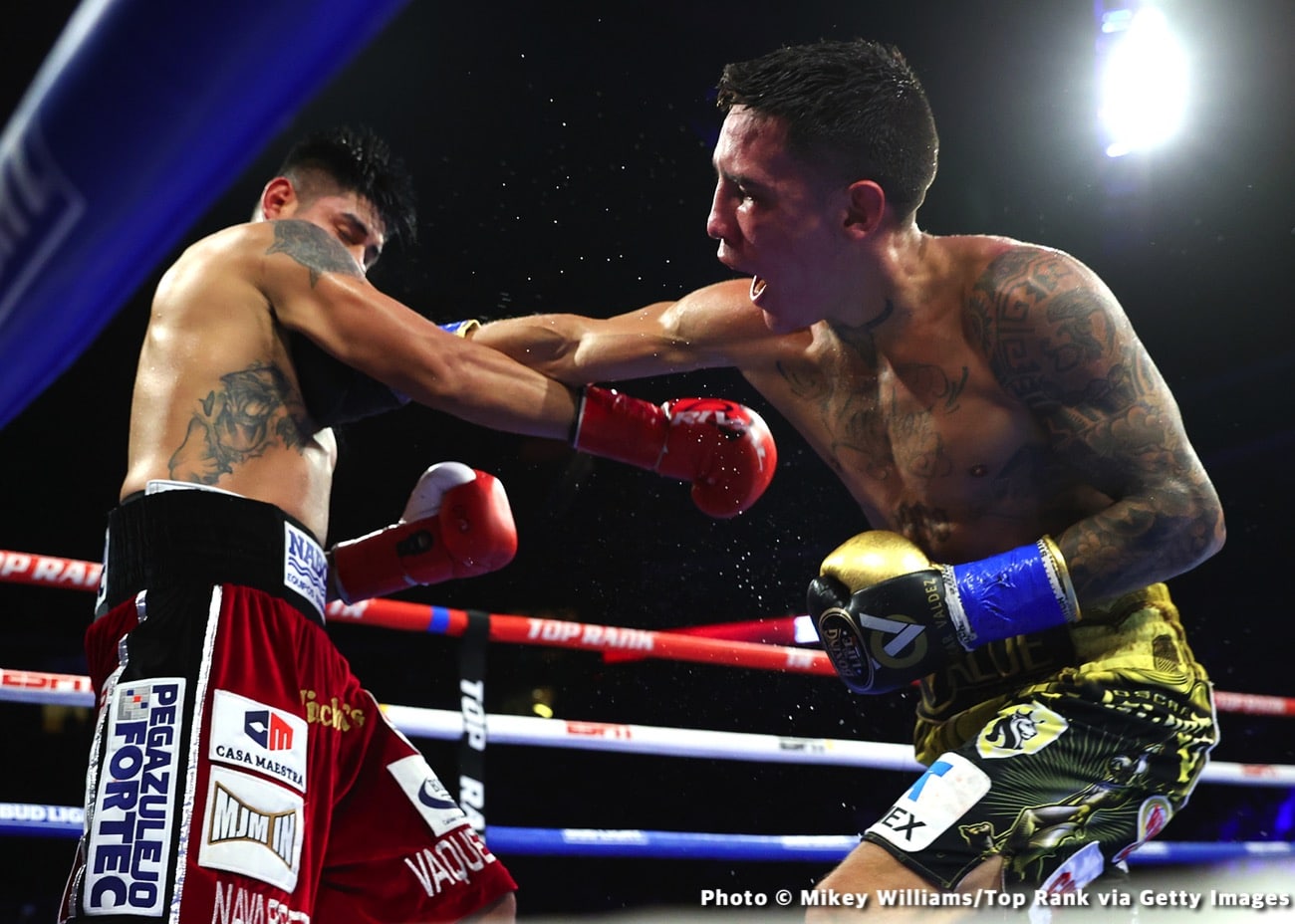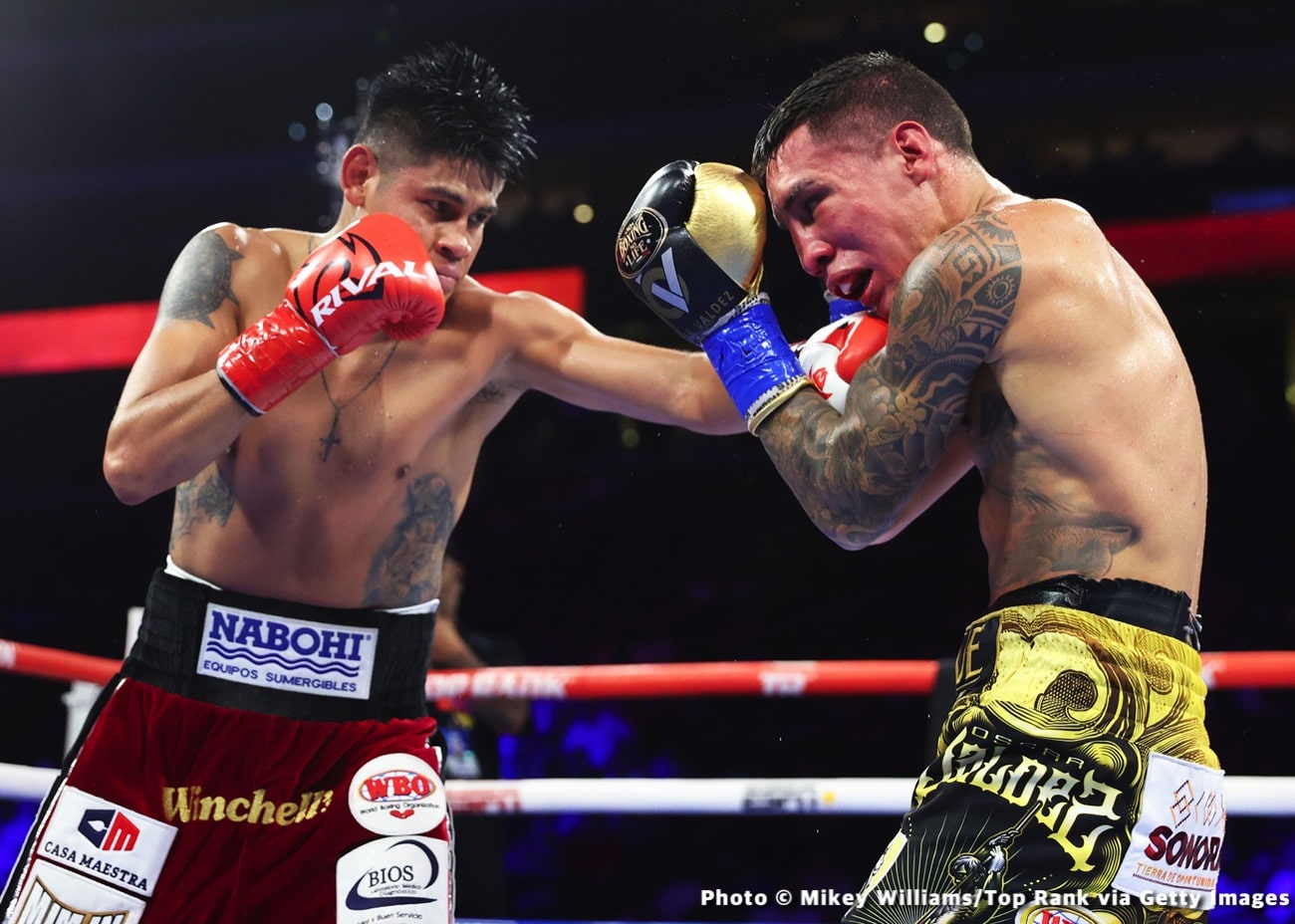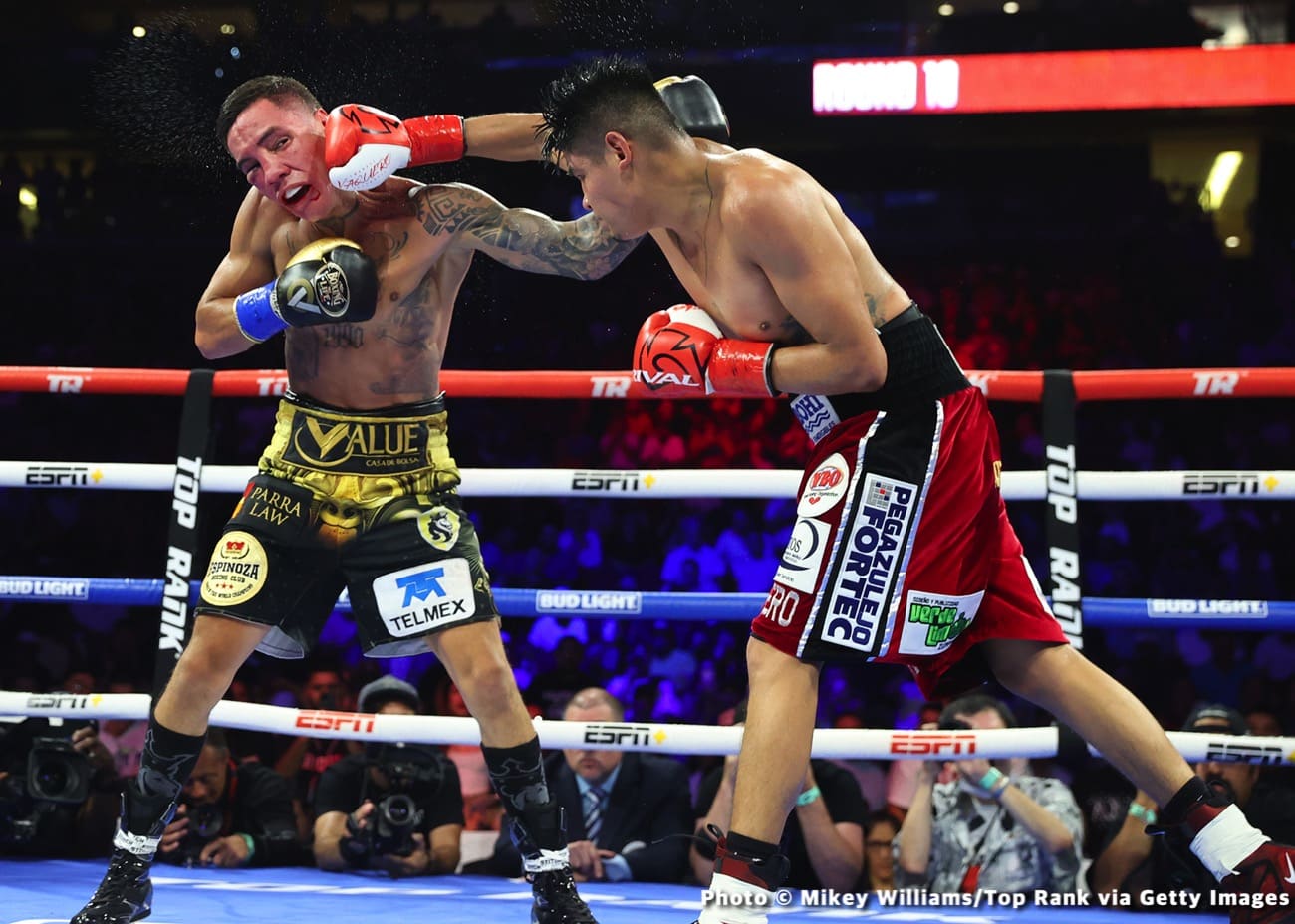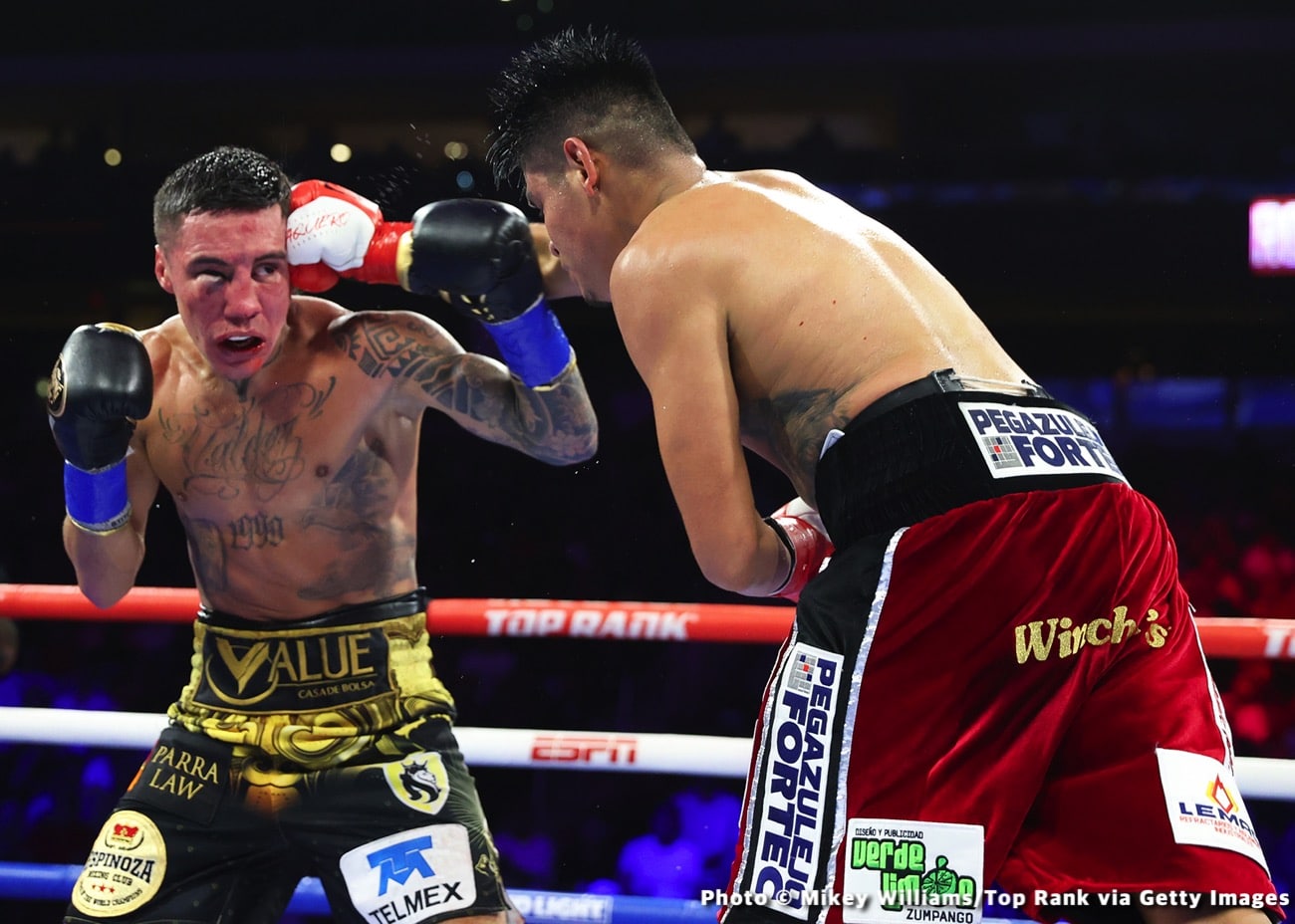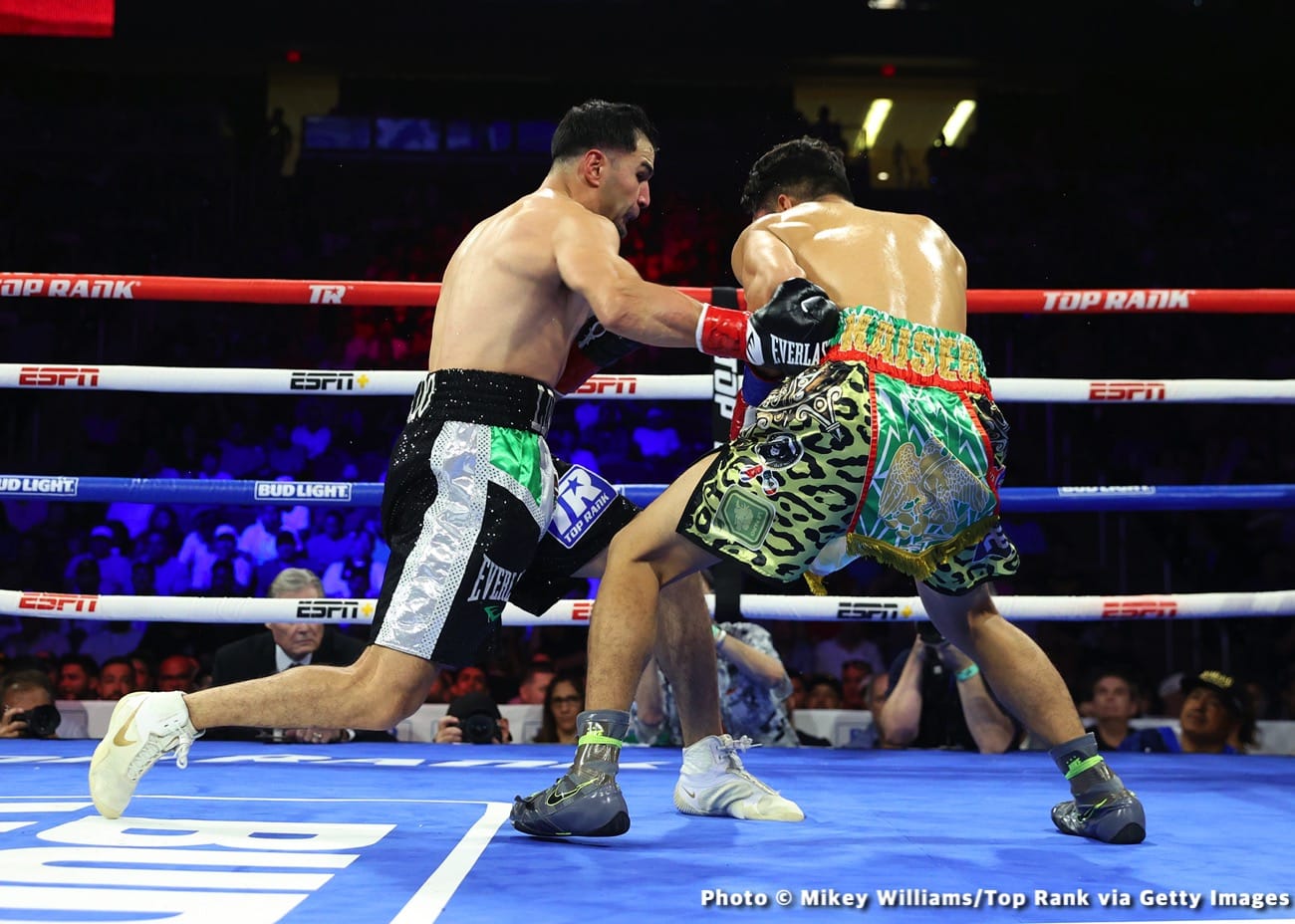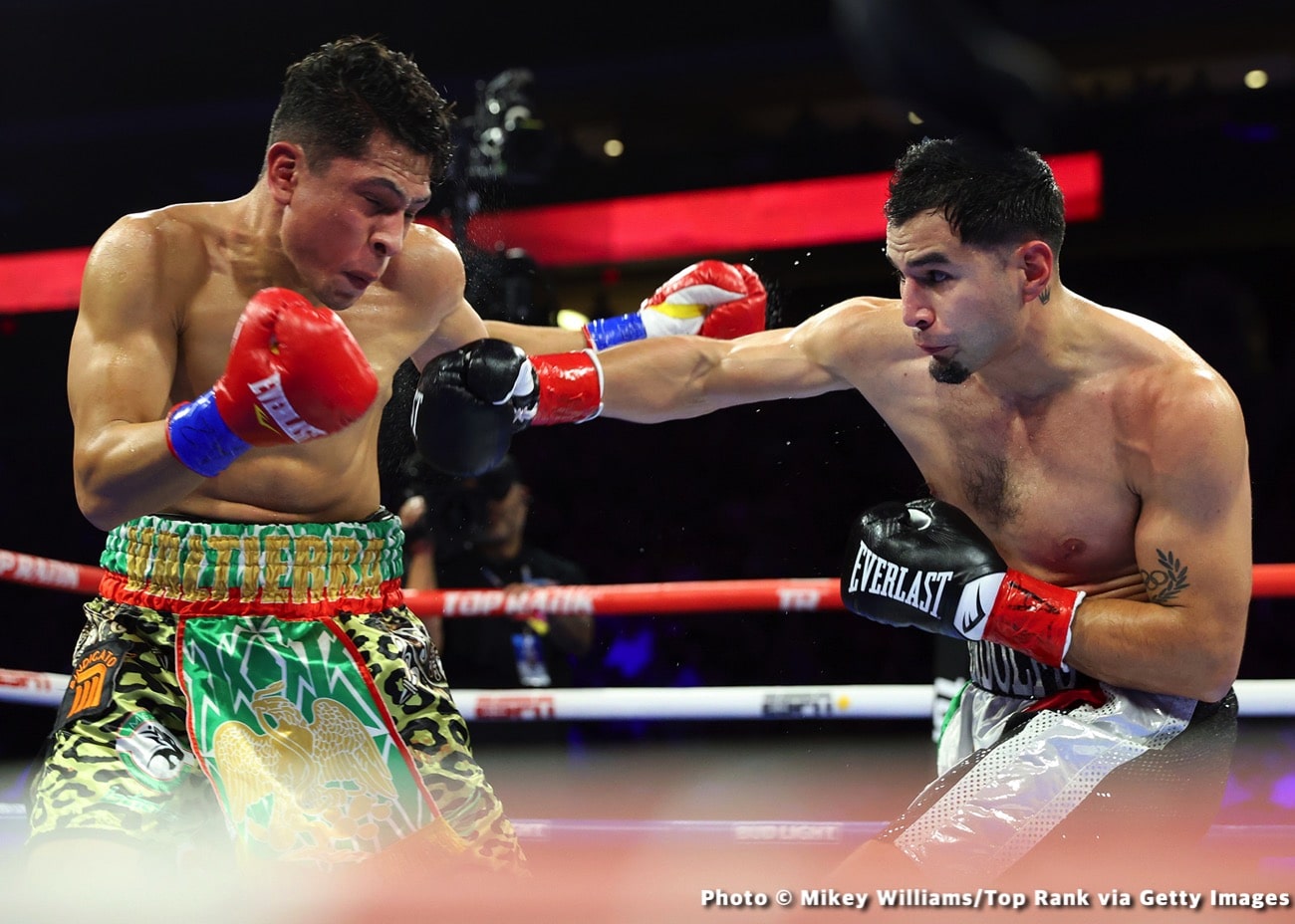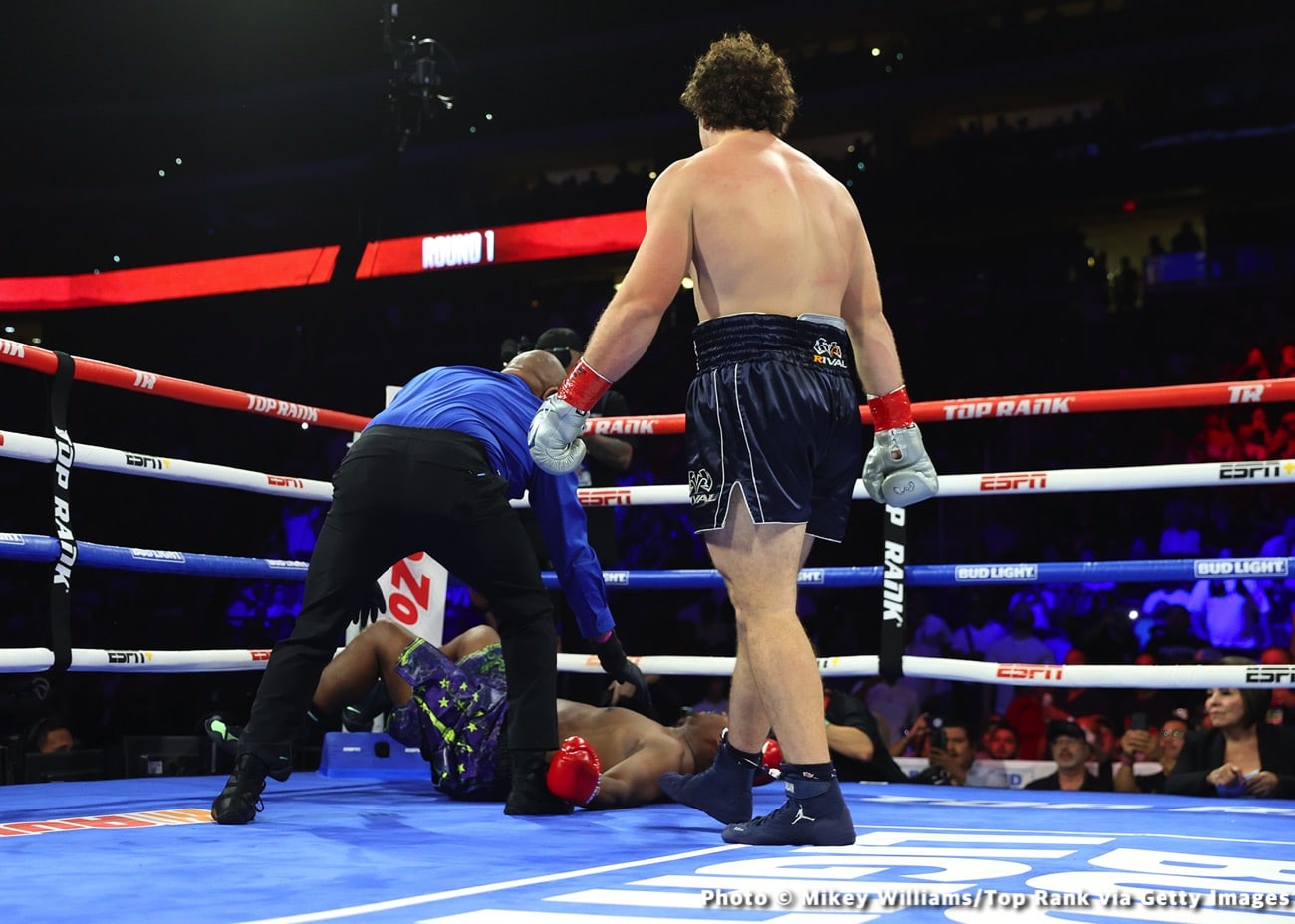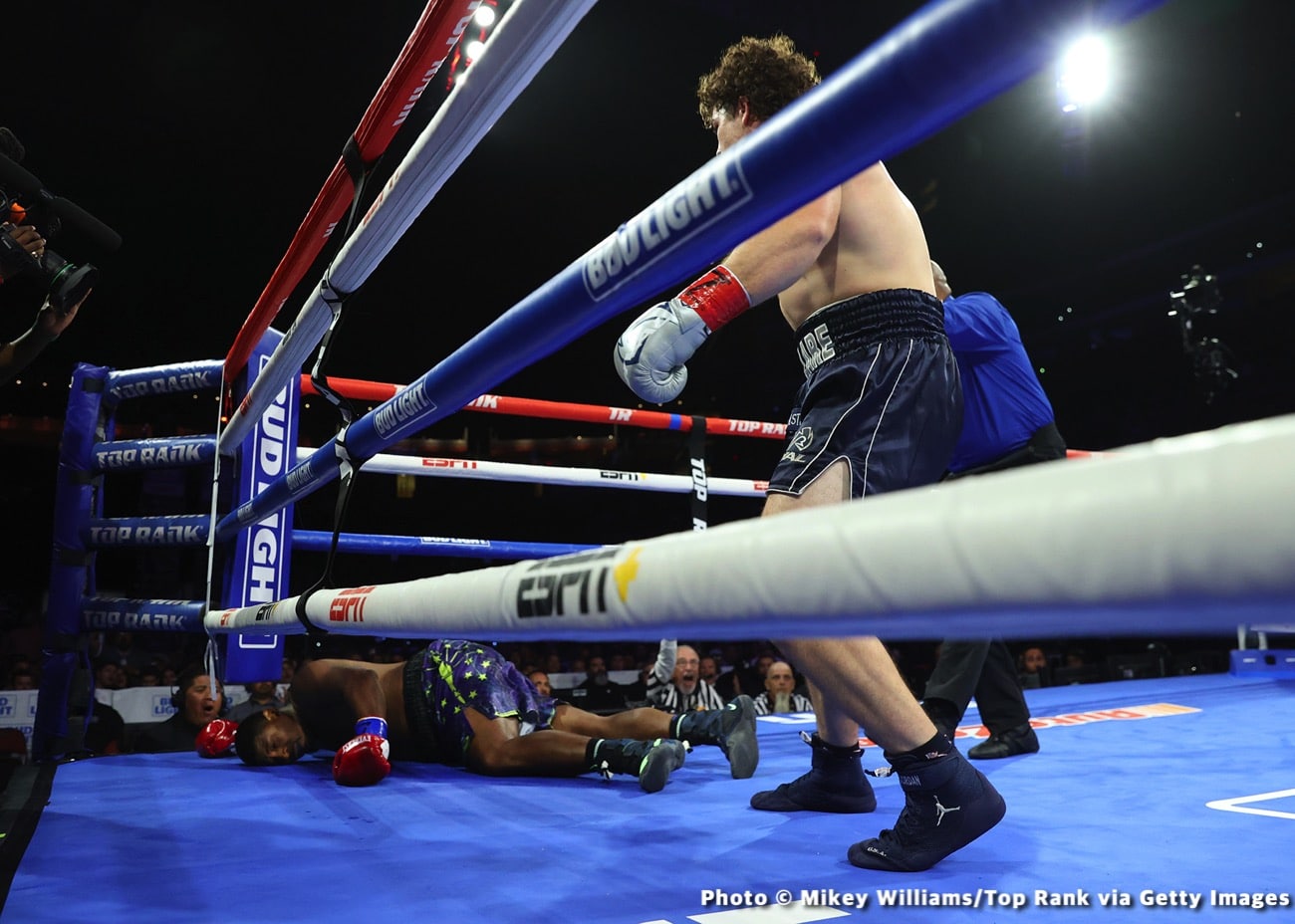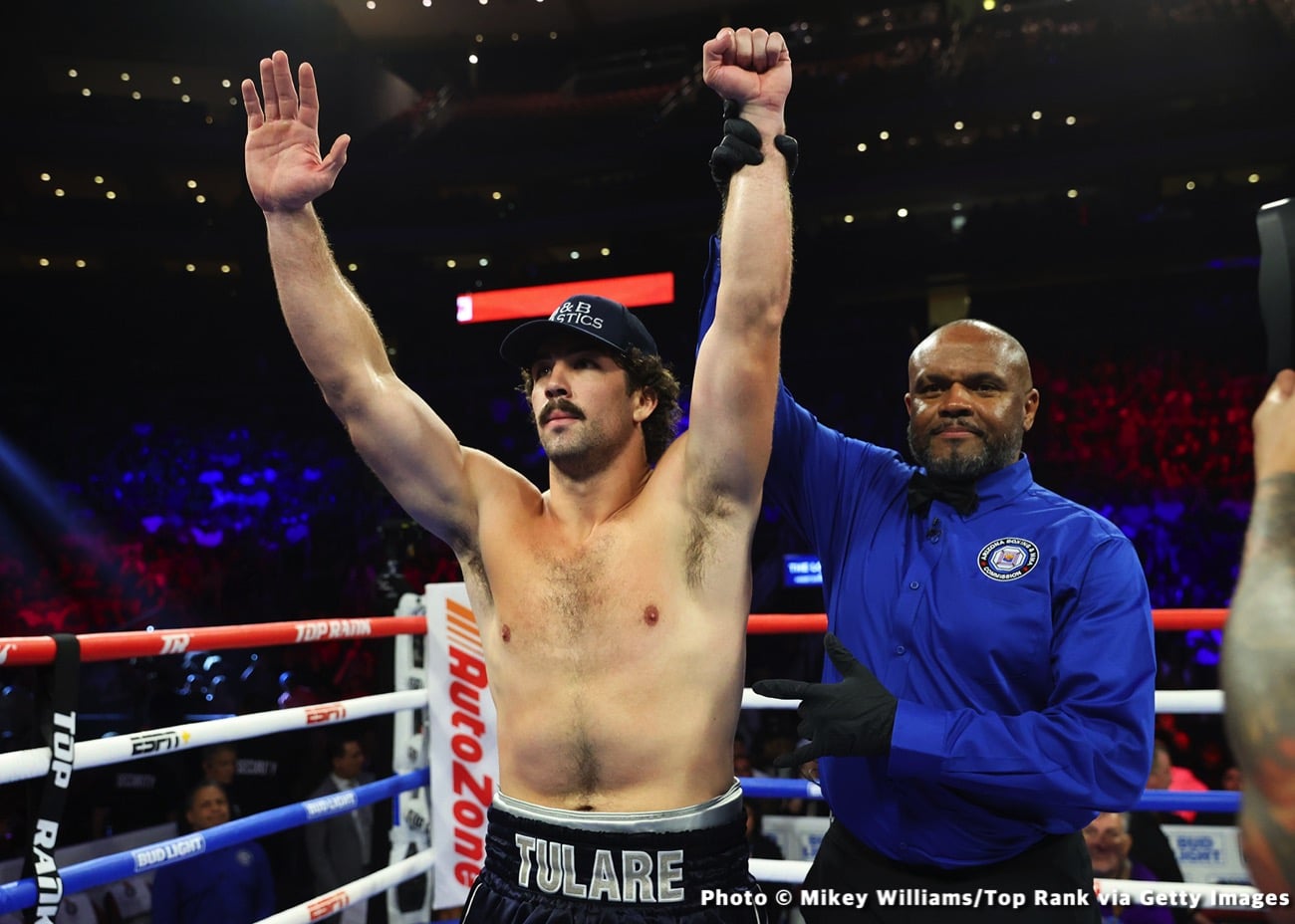 Oscar Valdez hopes to dethrone WBO super featherweight champion Emanuel Navarrete tonight at the Desert Diamond Arena in Glendale, Arizona. Valdez (31-1, 23 KOs) doubts that Navarrete (37-1, 31 KOs) put in the kind of hard work that he did for tonight's contest.
Navarrete vs. Valdez card will be shown live on Showtime at 10 pm ET/7 pm PT.
Valdez is still upset about losing his unbeaten record & WBC super featherweight title last year to Shakur Stevenson. He wants to be champion again, and he feels that he'll do the job against Navarrete.
It's going to be interesting to see if Valdez can neutralize the big power shots that Navarrete throws.
When Navarrete was campaigning at 122, he had a huge size advantage over his smaller opposition, but now that he's at 130, he's the same size as his opponents and that's already hurting him.
He almost got knocked out in his last fight against Liam Wilson, and that guy is nowhere near the level of Valdez.
"Me losing my unbeaten record, me losing my belts to Shakur Stevenson, and me losing in general was very heart-breaking to me," said Oscar Valdez to Top Rank Boxing.
"In boxing and in life, it's not how you lose. It's how you come back. So how do I pick myself up is my winning this fight? Now is my chance to come back strong.
"This fight is the most important thing for me right now. I have to do it. I have to win this fight," Valdez said about his contest tonight against Emanuel Navarrete.
"All of a sudden, I fall down, and people start screaming like the spirit of the arena starts to go," said Navarrete about his fight against Liam Wilson.
"I held on the rope to get up, and when I got up, I stand up completely. That's when I realized I was really bad, because, yes, I was kind of dazed. I felt dazed.
"I go out to the fifth round with a different mentality, with a different chip on my shoulder, and the fight starts to go my way. So suddenly, Wilson's desire to beat me became more complicated.
"He came with so much force for the title. It was very difficult for me. But I think this is where the good champions and the non-champions are separated. That helped me a lot because before, I felt I was physically strong. Now, I consider myself even stronger because if I fall, I can get back up. And I can also win.
"That's why I feel more solid and more confident with Valdez," said Navarrete.
"Every time you've got two Mexican fighters inside the ring, It's always fireworks," said Oscar Valdez. "Everybody gives it their best, and it's a machismo thing. You always need a dance partner inside the ring, and I feel this could be the fight.
"You've got to be willing to take the shot. That's why we train hard. We're going to fight it out with our hearts. Let's give the fans what they want, a real fight, and then we're going to show it.
"I miss being called the champion, and I'm hungry for that opportunity again to get that belt. My dream is to take that belt away from him to bring it back to my family to my home.
"They're not working as hard as me. I just got to step in the ring. I just got to show the world who I am. Sometimes, you only got one shot and one opportunity and you've got to take advantage of it.
"I got no time to waste. This is my time. I'm going to prove to the world I'm a better fighter," said Valdez.