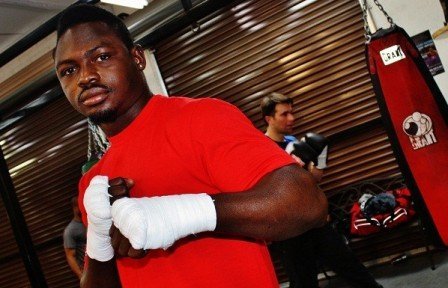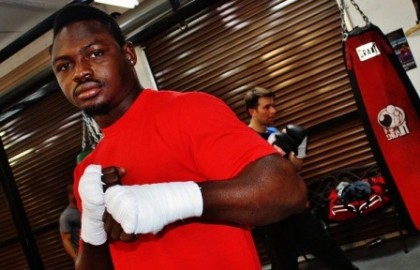 Ghanaian boxer, Bastie Samir is back in the US sparring with Floyd Mayweather as the pound-for-pound king prepares for the biggest fight of the year against Saul Canelo Alvarez on September 14.
Bastie, senior brother of recently crowned IBF Youth Welterweight champion, Issah Samir started his professional career in the USA.
He previously sparred with Mayweather before the unbeaten American fought against Miguel Cotto in May last year but came down to Ghana at the end of 2012 to receive herbal treatment on an injury. Whilst here in Ghana, he fought three times, claiming knockout wins in all before the call came from Mayweather that he once again needed the services of the former Black Bombers captain.
"I'm going back to the US because Floyd Mayweather has called me to come and spar with him ahead of the fight against Canelo. I sparred with him before he fought Cotto and he acknowledged that I gave him a good competition and he wants me again to help him prepare for the fight because me and Alvarez have the same style," Bastie told the Ghana based newspaper, Boxing In Ghana before flying out of the country barely a fortnight ago.
Samir (13-0-1, 13 KOs) is also keen to exploit the advantages of sparring and associating with arguably the best fighter in the world, he sees himself walking down the road to world championship glory very soon.
"Floyd is the best in the world, he's also very experienced so sparring with him gives me exposure and he really liked me that's why he's called me again. So I have the hope that I'm going to be up there soon, by the grace of God, I hope to win a world title by the end of next year," Samir said.