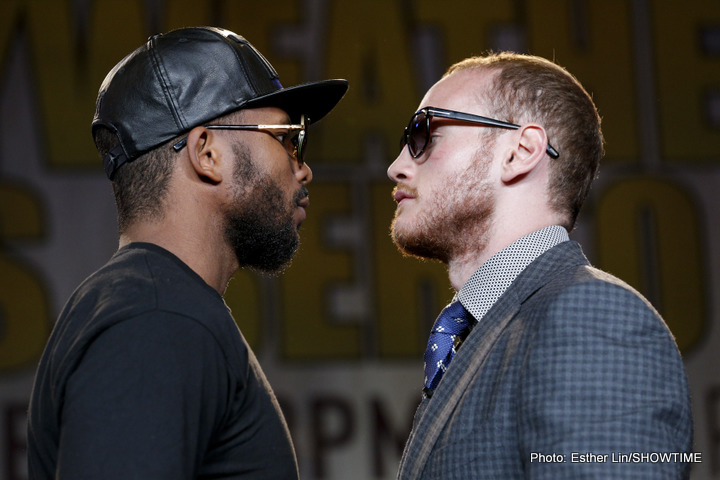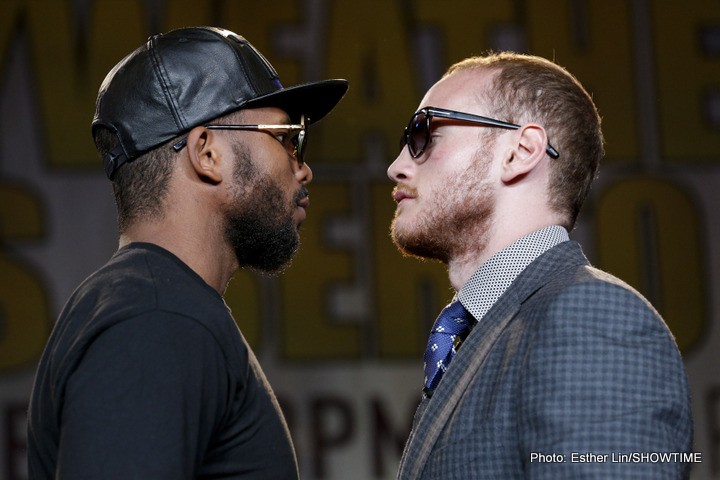 GEORGE GROVES, Top 168-Pound Contender – "Everything in training camp has been perfect. We're adjusting to the time difference and the altitude, which takes a couple of days, but everything is going really well. We're ahead of schedule. We've been training all year for this fight so I'm feeling really good. I can't wait to get in there and start punching.
"I think I know more than enough about Jack. I've seen him box live against Anthony Dirrell and I've studied him on tape. There's a lot to like about him. I like the fact that he's come to the U.S. and has made a home out here, there's bravery in that. He's latched on to a successful camp but ultimately you have to stand on your own two feet in the ring.
"I think I'm better than him in most aspects. If I go out and perform it's an easy night's work for me.
"It's nice being on a undercard because I've dealt with the pressure of the main event. It's nice to just be able to enjoy the fight. It's a massive fight but the only thing I have to worry about it fighting. It's a great opportunity for me.
"Rust is more mental than anything. You only hear a fighter talk about ring rust after a fight because it's an excuse. We're in the gym performing, sparring partners are getting beat up and there's no excuse to not take it into a real fight.
"I'm pleased to be here in America. The third time going for the title will be lucky. We've prepared diligently. We're ready for action.
"I've seen Badou up close and personal and as of yet, we can't find anything that will cause me a problem. We plan to take the belt back to the UK.
"He'll have comfort being at home and with his stable mates, but that all goes away when you step in the ring and a guy is trying to take your head off.
"Since I was seven years old I've dreamed of becoming a world champion. I've had ups and downs in boxing but it's all come full circle.
"We have ourselves in a great place in training camp and I literally cannot wait to get in there."
BADOU JACK, WBC Super Middleweight World Champion
"I've been in camp for about two months now. It's been a very good training camp and I'm ready right now to fight. We still have a month to go and we're ready.
"I've always been strong mentally but I get some extra confidence from having that green belt. You still have to stay humble and keep working hard.
"Groves is a pretty good fighter. I definitely think it's going to be an exciting fight. I know he's coming to get what's mine and he's coming to fight.
"He's fought in the UK in front of a lot of people, but it's a different stage in Vegas.
"I think I'm the overall better fighter. He's going to try to knock me out and I'm going to try to knock him out. It's going to be a great fight. I'm definitely going for the knockout.
"It's a dream come true to be part of such a big event at MGM Grand for Floyd's last fight, it's a blessing.
"It's no different to me being the main event or on the undercard. There will be even more people seeing my fight which is great.
"I just have to listen to my corner, be smart and be myself. If I do that I'll walk out of there with my belt intact."