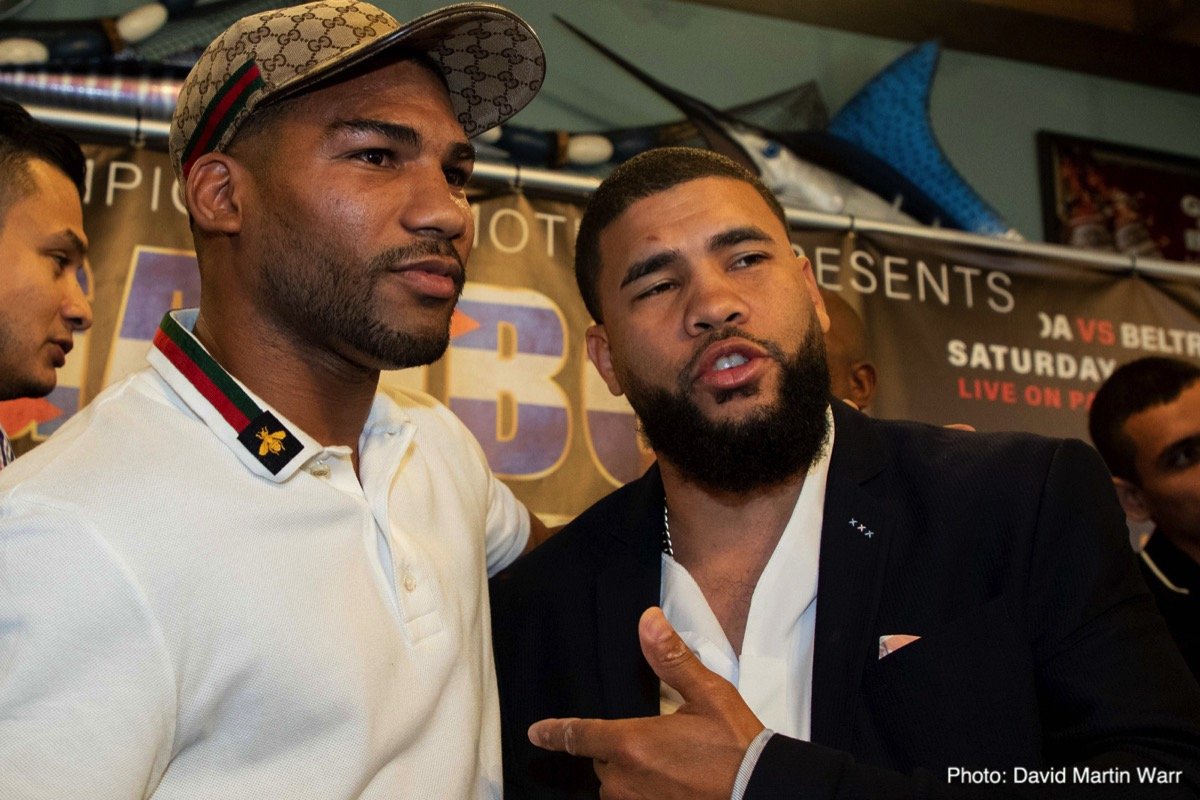 Is former "sure thing for greatness" Yuriorkis Gamboa still relevant here in 2018? Don't tell the Cuban who defected all those years ago that he isn't. Gamboa, now aged 36 and having struggled in his last two fights, winning both by razor-thin majority decision, and before that being stopped by Robinson Castellanos (who was soon after blown away inside a couple of rounds by upcoming Russian puncher, Shavkat Rakhimov), is thinking big. Very big.
Set to return to action in Miami on November 10 against Miguel Beltran Jr, in what will be Gamboa's first fight in a year, the former belt-holder at feather and super-featherweight believes a win here, and then one over Juan Manuel Lopez (who will also appear on the Nov. 10 card) will get him to a massive fight with pound-for-pound king Vasyl Lomachenko. Hey, there's nothing wrong with thinking big.
Gamboa, who really hasn't been the same force he once was since losing to Terence Crawford (in a great fight, and up at a then too high 135 pounds back in June of 2014), might not even get as far as that big one with "Loma," but even if he did, would he have any chance at all? The Gamboa of 2009/2010 or 2011, who was beating good men in Orlando Salido (still the sole man to have beaten Lomachenko as a pro of course) and Jorge Solis at 126 pounds would certainly have been a very interesting rival for a featherweight Lomachenko. But today, up at lightweight (where Gamboa will face Beltran Jr and then, he hopes, Juanma and then Lomachenko) it seems to be far too big an ask.
Gamboa's punch resistance has not looked good in his recent fights, and while he still has good speed of hand, his power has not been evident, either. Let's see how Gamboa, 28-2(17) looks against the 32-6(21) Beltran Jr, and then against Juanma (in a fight that should have happened around ten years ago and would have been a massive event back then), but even if he looks sensational, fans will still have a hard time buying into his belief that he can topple the man known as "Hi Tech."
Will fans buy the Gamboa/Lopez doubleheader in November? It will go out on P-P-V for $24.95. Gamboa was indeed once seemingly set for greatness. Now, who knows what the future holds for him.