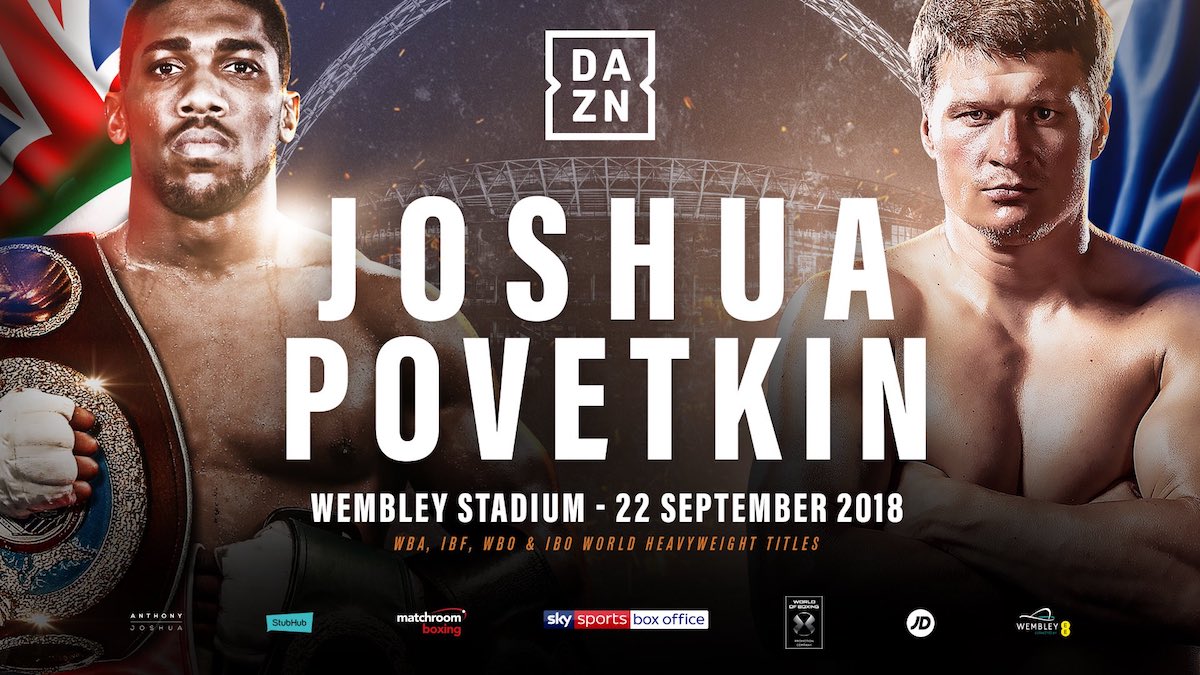 It has been announced how unbeaten New York heavyweight Jarrell Miller will be at the September 22 fight between WBA/IBF/WBO heavyweight champ Anthony Joshua and IBF mandatory challenger Alexander Povetkin; "Big Baby" to work as part of the Sky Sports Box-Office team. Joshua, who had an intense face-to-face with Miller at last weeks DAZN presser in New York, seems to have no problem with this.
But Joshua, in speaking with The Sun, does have a problem with the presence of Deontay Wilder. To be more accurate, AJ has a problem with Wilder wanting to get in the ring and go head-to-head with him after the Povetkin fight has ended. This will not happen, Joshua stated to Wilder – "not until you sign the contract to fight me."
According to Joshua he has signed the contract and now simply awaits Wilder's signature. Of course Wilder and his team have a different version of events, and fans have already long since grown weary of this whole, 'who is ducking who?' scenario. But will Wilder even come to the fight at Wembley next month?
"Wilder can come to the Povetkin fight, sure he can, but he also wanted to get in the ring" Joshua said. "But I said, 'you ain't getting in the ring until you sign the contract to fight me.' I've signed the contract already. Get it done, and then we'll announce it. I'm all about doing the business first and then do the talking about it."
Again, fans are tired of the talking over a Joshua-Wilder clash; a huge fight that should have been made by now. But there is still time and it would be great if Wilder did come to London, then got in the ring with Joshua having put pen to paper. Okay, this scenario isn't too likely but we can hope.
Of course AJ has to do the business against danger-man Povetkin first, but for as long as both men are unbeaten, talk of a Wilder-Joshua fight is not going anywhere. But just maybe it will be Miller who confronts a victorious Joshua on September 22, not Wilder. Now that's a potentially explosive match-up; maybe even one that would make us forget all about a Wilder-Joshua fight. For a while at least.