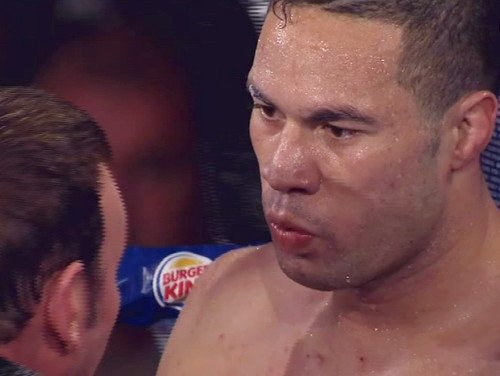 With all due respect to the Dominic Breazeales and the David Hayes of the world, Anthony Joshua, the unbeaten holder of the IBF heavyweight belt, will engage in what could arguably be looked at as the first real test of his career, certainly his reign, when he faces the man who has just become his mandatory challenger, unbeaten New Zealand star Joseph Parker.
This fight has had the look of a good, maybe great fight for a while now, and in light of Parker's gut-check of a points win over Carlos Takam (a better and more formidable opponent than any fighter Joshua has thus far faced) the fight is now a fight all fans will want to see. And it's fair to say, nobody is convinced who the winner will be.
Joshua is expected to deal with Breazeale ok, in his maiden defence, but Parker – who showed in his win over Takam, heart, a chin and genuine skill and power – promisea to be a wholly different proposition. In short, we will find out if A J is a real champ in this fight.
Joshua has done all that has been asked of him so far in his exciting career, but he has not yet shown the intestinal fortitude Parker did on Saturday. If A J can take away Parker's "0" more power to him, and he will have turned back his first genuine challenge (begging Dillian Whyte's pardon). If not, this particular Kiwi warrior will have exposed a hype job who has been doing his job very well up til now thank you.
Either way, fight fans will get a real heavyweight fight; maybe even a great one.