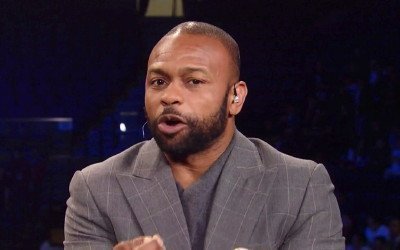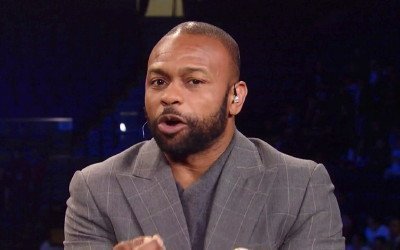 There had been talk of Roy Jones Jr. fighting former UFC middleweight champion Anderson Silva in a boxing match in what likely would have been a terrible mismatch due to Jones' superior skills. However, the chances of a fight between Silva and Jones Jr. would seem remote at best at this time following Anderson Silva's gruesome left leg injury he suffered last night against UFC middleweight champion Chris Weidman in UFC 168 in Las Vegas, Nevada. Silva attempted a leg kick with his left leg, but Weidman blocked it with his left knee causing Silva's left shin to fold in two.
Silva reportedly suffered a broken tibia and fibula, and it's expected to be at least 6 months before he recovers from the injury. The injury reminded me of how former Washington Redskins quarterback Joe Theisman suffered a broken left leg in November 1985 when he was tackled by New York Giants players Lawrence Taylor and Harry Carson in a Monday night game.
A fight between Jones Jr. and Silva wouldn't have nearly as much interest now than it would have been before due to Silva's back to back defeats at the hands of Weidman. While you can make an argument that we don't know whether Silva would have lost again to Weidman if not for the injury, what we do know is that Silva was dominated in the 1st round by Weidman after being taken down. It didn't look good for Silva before the injury occurred, and it's likely that he would have lost to him again in this fight.
With the kinds of guys that Jones Jr. is fighting nowadays in facing little known opposition, a fight against Silva, even with him coming off of consecutive defeats, would still be a big deal for Jones Jr. I just don't think it would register with the boxing public of MMA fans right now given Silva's defeats. He looks like he's at the point of his career where he no longer has it.