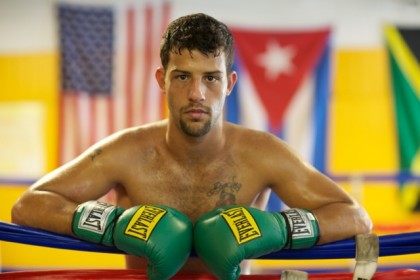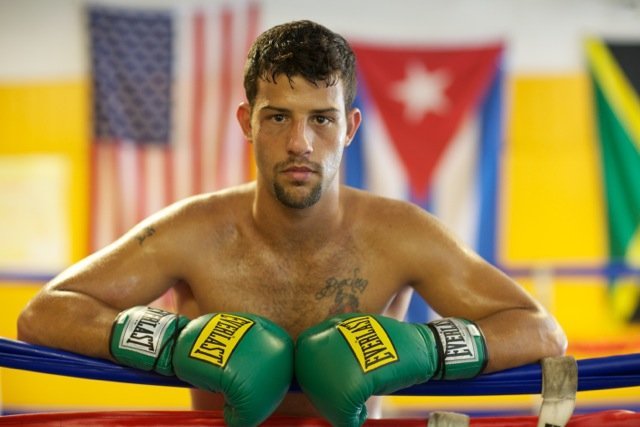 Light Middleweight Contender, Michael "The Brazilian Rocky" Oliveira, (21-1, 16KOs), puts his career back on track after it was temporality derailed with his first professional loss to four-time, two division world champion, Brazilian icon, Accelino "Popo" Freitas, (39-2, 33KOs); by winning four consecutive bouts in which he garnered the vacant World Boxing Association ("WBA") Fedebol Light Middleweight Title and the vacant World Boxing Counsel ("WBC") Fecarbox Light Middleweight Title. He successfully defended these two straps, twice.
Oliveira, born in Sao Paulo, Brazil but moved to Miami, Florida when he was two weeks ago, is ranked number six by the WBC and number seven by the WBA. He looks to move up the ranking in his division, as he's tentatively scheduled to fight, Omar "El Businessman" Chavez, (30-2-1, 22KOs), on October 12 in Las Vegas, Nevada, in an intriguing bout between two up and coming boxers.
His promotional company, M.O. Promotions has yet to receive a contract from Chavez's promoter, Zanfer Promotions, even though they were supposed to resolve this matter weeks ago. As this article was sent to be published, there is no word as to whether this bout will happen or not. If this fight does happen, it will be his third fight of the year, as he previously defeated Orlando de Jesus Estrada and Francisco Cordero.
"Camp has been great for this fight and I'm a 100% focused on this bout and nothing else. I expect this fight to be an all out war between two skilled boxers who are hungry, strong and aggressive," said Oliveira. "I really hope this bout gets finalized because it would be a great fight for boxing fans and for us."
Both Oliveira and Chavez have something to prove to their critics since they both have losses. Chavez, the former WBC Youth Welterweight Title-Holder, comes from a strong boxing family as both his dad, Julio Cesar Chavez and his older brother, Julio Cesar Chavez, Jr. are former world champions, but he has two losses to Jorge Parez, Jr. He has won two consecutive fights.
"I know I've something to prove to the individuals who doubt my potential and skills as a fighter, which is why I'm constantly training, always working extremely hard to get better each and every day and trying to fight the best opponents out there, like Chavez," said Oliveira.
Oliveira`s lone loss was to Freitas, who came of a five year retirement and stopped him at 2:19 in the ninth round on June 2, 2012 in Uruguay, after having him down in the third and the ninth round.
"There was no excuse for my loss to Freitas. I underestimated him, something I will never do again," said Oliveira. "You learn more from your losses than you do from victories and this loss taught me to be better prepared and to never be overconfident, no matter who you fight."
The confident, polite and charismatic pugilist, who unlike most boxers has wealth, sports cars, boats and a college education, yet he fights because he has an intense passion for the sport. He was named by the Brazilian International Press the Most Outstanding Brazilian Athlete in the United States in 2009, 2010 and 2011. He's looking to catapult his career to the next level by the end of 2014.
"Every fight is bigger than the last one and each bout is a stepping stone for me to reach my ultimate goal of becoming a world champion," said Oliveira. "After I win this fight against Chavez, I want to box anyone in the top ten of the division, especially, Miguel Cotto, who was looking at me as a potential opponent for his upcoming fight before he chose Delvin Rodriquez."
The five foot, nine inch orthodox boxer has great power as demonstrated by him knocking out 73% of his opponents. He has good speed and jab, works the body really well and throws a great deal of effective punches each round. While he has not faced the best opposition, he's early in his career, he defeated all of his opponents except for Freitas, a board line hall of famer and he's increasing his level of competition each time out, as demonstrated with his potential bout with Chavez.
He's only 23 years old, so he has youth on his side and furthermore, his incredible work ethic of being in the gym year round and his unrelenting motivation to be the best in his sport, will allow him the opportunity to fight for a world title in the near future, especially since he's willing to fight anyone. As to whether Oliveira becomes a world champion or not, it remains to be seen, however, he does have a bright future ahead of him.
"I want to thank all of my fans for their love and support of me and they will be rewarded in 2014 when I become a world champion," said Oliveira. "Everyone should follow me at rockoliveria on twitter/instagram for an opportunity to win a free roundtrip to see me fight Chavez, by being the individual who correctly answers a question that I post."
He's trained by Orlando Cuellar who worked with former world champion, Glen Johnson, out of his family owned gym, The Brazilian Rocky Fight Club, which serves as a boxing, UFC and weightlifting facility. Oliveria`s father, Carlos, runs his promotion company, M.O. Promotions and his brother, Nicolas, is his manager. For more information on Oliveira, visit his website at michaeloliveira.com.