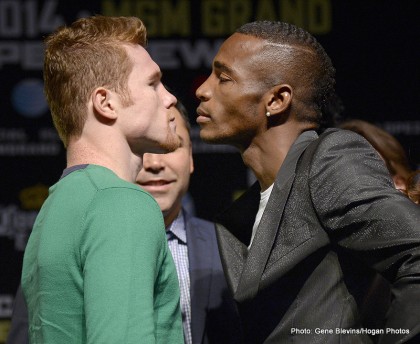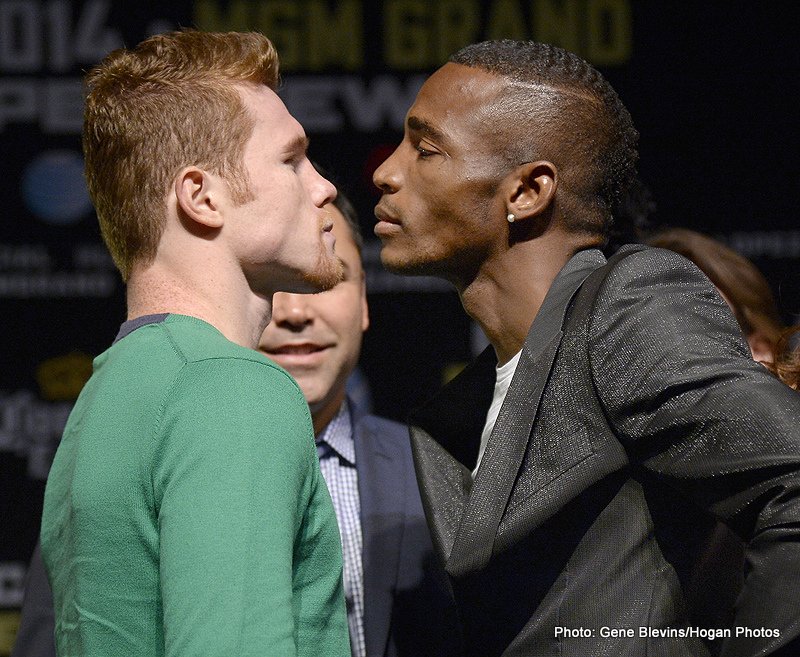 When Alvarez lost to Mayweather, they brought him back against Alfredo Angulo, a confidence booster. The type of fight that Canelo and his handlers would have hand picked while listening to the TLC song, don't go chasing water falls.
Angulo is a good fighter but his come forward, plant your feet and throw style (his nick name is Perro – Spanish for dog) is perfect for Alvarez. It was a very small step towards redemption. In this modern day, business focused world of boxing, Alvarez could have chosen to fight more of these compatible opponents and made a mint along the way. Instead, he's chosen to fight Erislandy Lara, a slick, highly skilled, highly avoided, former world amateur champion and current fighter's nightmare.
Now Lara is no Mayweather, but he also excels in defensive fighting. He's also extremely bitter and envious of Alvarez's, in Lara's opinion anyways, silver spoon superstardom and knows that with this win, he can have his justice. Lara's hunger better mean he's working his ass off because his performance against Angulo was good, but not great. There were moments when he would let Angulo get in front of him, set his feet and throw punches. Sure it's hard to get a determined dog off you, but it's quite telling that by the end of round 7, Angulo had landed 62 body punches. This accumulation of body punches may also have led to two knockdowns, the first two of his professional career. Alvarez is bigger, faster and throws more powerful, accurate combinations. However, he is no dog.
Alvarez had problems with Mayweather because of Mayweather's speed and masterful positioning, which prevented Alvarez from ever getting his combinations off. Alvarez wouldn't accept that if he wanted a chance at beating Mayweather, he had to make it rough and eat some leather on the way. There was no way he was going to out box him. Lara's gonna do the same, not as efficiently or effectively as Mayweather, but he's going to use that ring and if Alvarez wants any chance at winning, he better be willing to take two for one, the Mexican way. This could be Alvarez's chance to prove that yes, he is 100% Mexican and not some possible hybrid as his appearance might suggest.
When Lara's team studied the Alvarez vs. Mayweather fight, they must have realized that there are things Mayweather can do, that Lara can't. When Alvarez's team studied the Angulo vs. Lara fight, they must have realized that there are things Angulo can do, that Alvarez can do even better. Either way, the fight is there for Alvarez to lose, let's see if he finds his inner mongrel that night.
Steven Chang