Former WBA light welterweight champion Regis Prograis (25-1, 21 KOs) gave Gervonta 'Tank' Davis a stern warning on Monday, letting him know not to mention his name if he 'don't want no smoke.'
Prograis would like nothing more than to face the popular 5'5 1/2″ Tank Davis, as it would be pay-per-view, and he would make excellent money in a fight that he would have a huge size advantage.
What Prograis believes is Gervonta is running interference for Adrien 'The Problem' Broner, who hasn't stepped up to the plate to agree to fight him. Prograis wants the Broner fight, and he thinks the former four-division world champion is scared.
Tank, 26, is supposed to be moving up in weight to 140 to take on WBA champion Marios Barrios for his title next.
It would make more sense for Tank to take a brief detour to face #4 WBA Prograis than for him to challenge secondary WBA light welterweight champion Barrios (26-0, 17 KOs).
More boxing fans are familiar with Prograis than they are with the 25-year-old Barrios, whose best opponent in his eight-year professional career is Ryan Karl.
The former two-division world champion Tank Davis (24-0, 23 KOs) was asked on social media if he thought he could beat Prograis, and he said, "I will beat the s*** out this bum a**."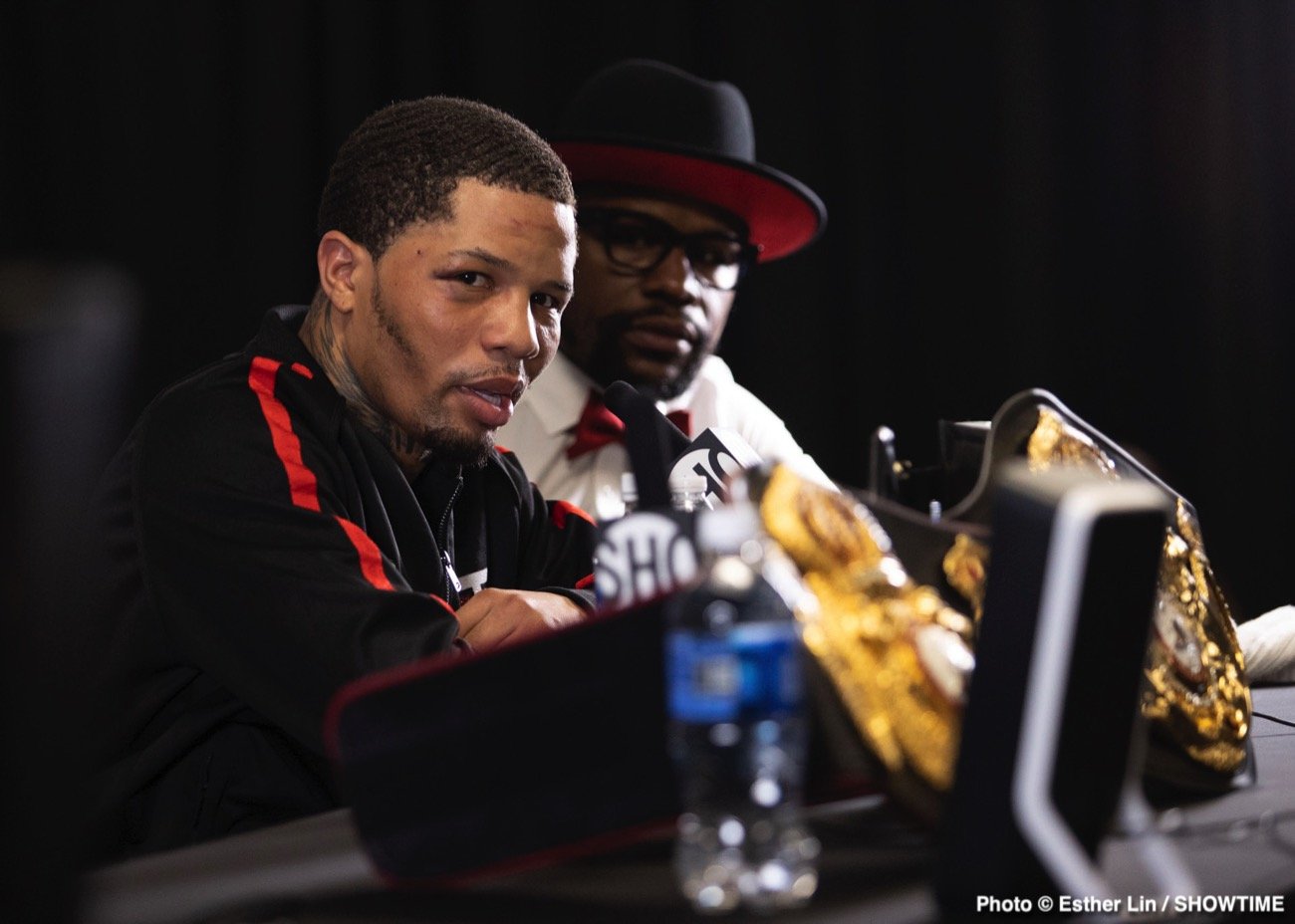 Prograis is fighting next month against journeyman Ivan Redkach (23-5-1, 18 KOs) in an eight-round fight on the Jake Paul vs. Ben Askren card on Triller at the Mercedes-Benz Stadium in Atlanta, Georgia. The card is going for $49.99 on pay-per-view.
Regis Prograis: "Ohh no, I'm just seeing this. I'll beat the sweetness out this boy. Somebody got sugar in their TANK.
"Y'all really think Tank could f*** with me? I mean I know he's popular and he's a pretty good fighter but I would hurt that little boy.
"Floyd would never let him close to me. They'll need a restraining order after f*** with me. Little boy, don't boy, don't mention my F*** name if you don't want no smoke.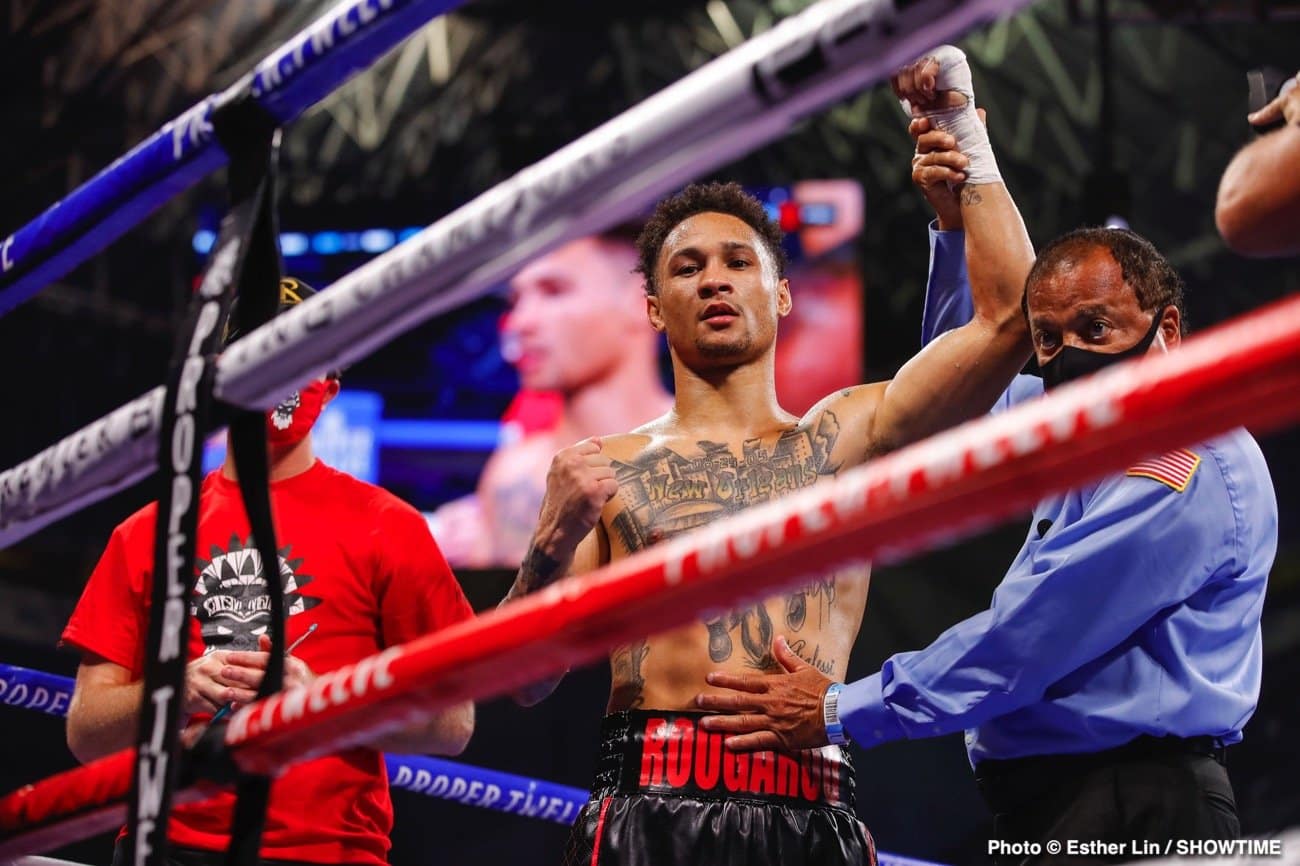 "I ain't for this back and forth s***.  I'm ready to wreck something.  Let's get it popping. Your big sister [Adrien Broner] is ducking me,  so I guess he sent you your flock a**.
"So I'm going to f*** you up, and he [Broner] ain't gone going to have no choice but to come see me," said Prograis.
Regis might be right about Mayweather Promotions not letting Tank Davis fight him. It's one thing for them to let Tank face the secondary WBA 140-lb champion Marios Barrios, but it's a whole different kettle of fish to take on Prograis, who may be the #2 fighter in the division behind Josh Taylor.