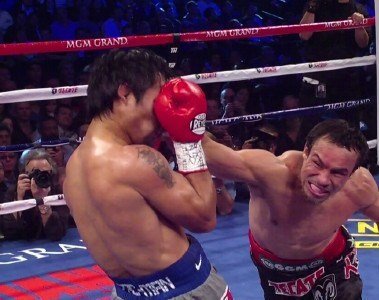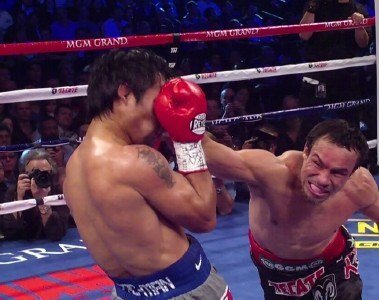 By Rob Smith: In an interview, Bob Arum confirmed what pretty much everyone already knew that he's going to look to put his fighter Manny Pacquiao back in the ring with Juan Manuel Marquez in 2013 if he can put the fight together.
Arum said in an interview with TMZ.com "We're gonna, I think, do another fight with Juan Manuel Marquez. That was a great fight. He [Pacquiao] ran into a really good right hand, and we'll see what happens next time."
What happens next time could be bad for Pacquiao. Arum is making a mistake by putting his fighter back in the ring directly with Marquez without some kind of test against a lower level fighter to see if Pacquiao can handle getting hit.
Marquez is going to be looking to KO Pacquiao with every shot he throws and he already knows he can hurt him because he proved it twice last time. I think Arum is under the impression that this is the same Marquez that Pacquiao was controversial decisions in two of the three fights prior to their last one.
Marquez is a much different fighter now because he's put on a lot of muscle and he's hitting much harder. Pacquiao may have been giving Marquez some problems in the 5th and 6th rounds in their last fight, but Marquez was going to get to Pacquiao sooner or later.