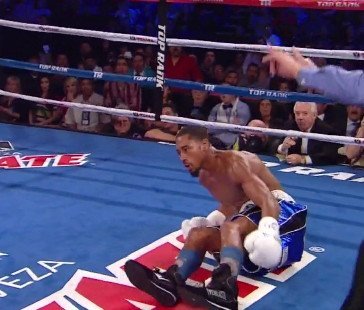 If anyone asked the newly crowned WBO Junior Middleweight Champion how he envisioned the opening stanza of his first major title opportunity playing out prior to Saturday night's match-up with Vanes Martirosyan, "getting floored" would have been the furthest scenario from the former Olympian's mind.
Although no fighter wants to overcome the adversity of getting caught by a sneaky left hand in the first round, it was the best thing that could have happened to the crafty southpaw.
In the outset of the highly anticipated contest, the fighter more affectionately known as "Boo Boo" seemed to be loading up on shots, while throwing just one punch at a time. After falling out of position while anxiously trying to land hard leather on Martirosyan's chin, the Armenian-born fighter countered with a perfectly timed left hand that dropped Andrade.
"He caught me early, but I stayed focused," admitted the 25 year old title holder. "I started using the jab from that point forward and began to pick him apart."