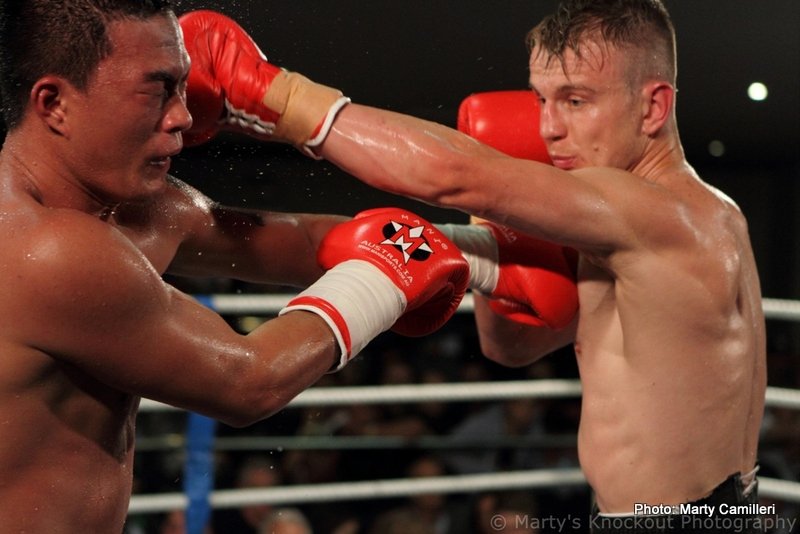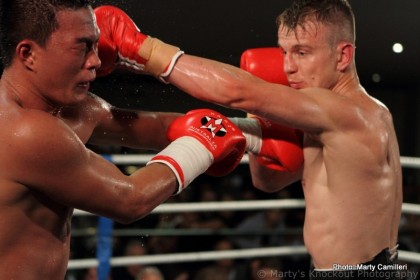 Rising super middleweight prospect, Zac Dunn (11-0, 10 KOs), retained his unbeaten record on Friday night with a dominant performance over Filipino Marlon Alta (12-4, 9 KOs) at the Doncaster Shoppingtown Hotel, Melbourne, Australia.
Headlining the five fight card hosted by promoter Murray Thomson, the main event between Dunn and Alta possessed two power punchers with strong knockout ratios, which presented the likely scenario of a knockout win to whoever emerged the victor.
Dunn maintained a steady relentless pace throughout the early rounds looking to breakdown the tough Filipino. In round two, Dunn scored a solid knockdown on Alta following a body and head shot combination.