Roach predicting Pacquiao KO win over Algieri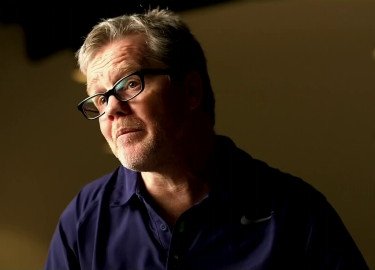 Trainer Freddie Roach doesn't care that Top Rank promoter Bob Arum has selected the hard to hit Chris Algieri (20-0, 8 KOs) to be the next opponent for his superstar fighter WBO welterweight champion Manny Pacquiao (56-5-2, 38 KOs) to battle in a catch-weight fight at 144 pounds on November 22nd in Macao, China.
The catch-weight is designed to help Algieri, who is coming up from the 140 pound division to face Pacquiao. Algieri says he would have preferred to face Pacquiao at 147 without a catch-weight because he's got the bigger frame and he can carry the weight without any problems.
The catch-weight actually helps Pacquiao more than Algieri because he's the naturally smaller fighter.
While Roach doesn't understand why Arum selected Algieri instead of someone like Ruslan Provodnikov, who Roach also trains, he still sees Pacquiao having no problems whatsoever in catching up to the lanky 5'11" Algieri and knocking him out the same way that he's done with so many of his other opponents in the past.
If Pacquiao can knockout Algieri, it would be his first KO since his stoppage win over Miguel Cotto five long years ago in their catch-weight fight in 2009. Roach has predicted knockouts in each of Pacquiao's fights since the Cotto win, and thus far he's come up try.
Some boxing fans wonder whether Pacquiao has lost his power due to the aging process. Roach says it's because he's been too nice and didn't want to hurt his opponents. Whatever the case, Roach is once again predicting a knockout and it's difficult to picture Pacquiao being able to accomplish that against a guy as hard to hit as Algieri.
"You have to ask Bob I have no idea why he picked that guy. He told me that he beat Ruslan, and he's a good fight for Manny and that was it," Roach said to Thaboxingvoice.com. "No it should be no problem for Pacquiao. It's like night and day. He's way above him. We'll knock him out somewhere along the way."
A knockout win for Pacquiao would make Roach look good because he comes off well when Pacquiao destroys his opposition, but I don't think it's possible in this fight unless Algieri stops and tries to fight it out with him. He's not going to do that through.
Algieri is too smart to make the same mistake that Tim Bradley recently did in fighting Pacquiao in their rematch last April. Bradley could have boxed Pacquiao, but instead he slugged with him for 12 rounds. It ended up being an easy win for Pacquiao.