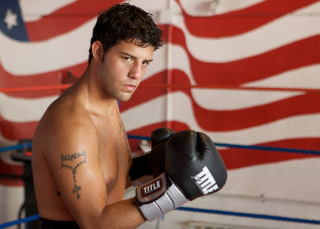 By Fantana: Seasons greetings boxing fans! Last month middleweight Michael Oliveira improved his record with his thirteenth straight win over the tough Junior Ramos via knockout in the third round. It was the first time Oliveira had fought in Brazil, the land of his birth. Boxing fans are well aware of Michael's career which is going from strength to strength and the unbeaten twenty year old was named the Brazilian Athlete of the Year in 2009. With an exciting style and cool suave in and out of the ring people are beginning to talk about Oliveira. He has a sort of charismatic charm to the way he conducts himself which people cannot help but notice. A lot of famous people are fans of Michael Oliveira's never say die attitude in and out of the ring. In fact racing legend Mario Andretti is a big fan of Michael's. The story goes that Mario Andretti was taking a holiday in Brazil and Michael Oliveira was visiting his relatives at the same time. Taking a corner slightly too fast Mario Andretti unfortunately ran over a porcupine which popped his car tyre and he had to pull over. Meanwhile Michael Oliveira was doing his road work, he trains everyday even whilst on holiday, and he saw a distressed Andretti sitting in his car. Not even realizing it was Mario Andretti the young and handsome Michael Oliveira swapped tyres for Andretti, faster than any pit-stop could, and this is how their friendship bloomed in a non-gay way. Incidentally Michael Oliveira got the porcupine seen to by a vet immediately and because of his actions the animals life was saved and it has since gone on to raise a family of its own. Kindly taking time out of his busy schedule of training and being an inspiration to others Oliveira answered questions which I had asked him..
Congratulations on an epic win in the country of your birth. How did it feel fighting there as a professional, was it like you imagined?
"First of all, I thank you for congratulating me for my win in Brazil. Fighting in Brazil, in front of my people, was a special feeling that I will keep in my heart and mind forever. Rumble Star and TVGlobo did a really nice boxing show and I was proud to be part of that event."
The fight only went three rounds, did this disappoint you at all?
"I wasn't disappointed at all that the fight went three rounds. Junior Ramos was a strong fighter and I think that we had an even first round. I think I was better prepared and my speed and conditioning made the difference."
What sort of experience did you gain in those three rounds?
"I strongly believe that I'm getting more patient and more mature in the ring."
You have now had four straight knockout wins in the space of a year, how do you plan on improving upon that in 2011?
"In 2011, Rumble Star along with TVGlobo, will have four fights in Brazil. I need to improve my defense and fight at 160 pounds to keep my records intact with knockout wins."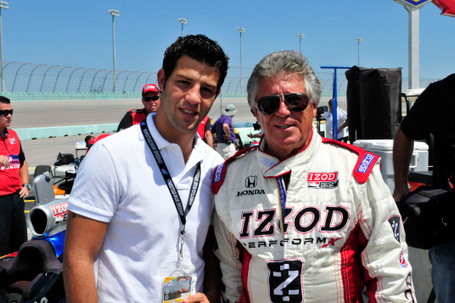 You are close with your family and live at home with them, how do they feel about you boxing?
"My relationship with my family is great and I love to live at home with them. My family is my shelter and I receive 110-percent support from them."
Your known as being quiet, confident and well-mannered but in the ring you are ferocious with a killer instinct, much like me on the Playstation. What is your mentality towards the brutality of boxing, that is, how can someone so nice be this tenacious force between the ropes?
"I don't think that boxing is brutal. Boxing, to me, is a great sport and a noble art. As you know I'm a normal 20 year-old guy. If I'm quiet outside the ring, I believe it's because of my killer instinct and all the pressure that I put into my fights."
When are you hoping to fight again and where?
"I'm hoping to fight in Brazil in February. We don't have the date and opponent set, yet, but it should be settled in the next week or so.
As the Brazilian Rocky tell us about your favourite fighter, Rocky Marciano. What makes him your favourite?
"I've always liked Rocky Marciano's style of fighting."
As always I would like to thank Michael for his time and that of Bob Trieger whom I pestered, in a non-gay way, for the interview.
Merry Christmas.
Yours in manliness,
Fantana
About the author – Fantana is hoping to be invited to at least one Christmas party this year. Please.