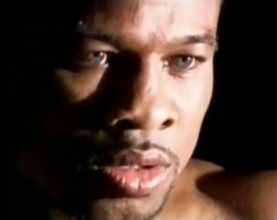 By Andrew Harrison, safesideoftheropes.com: Shane Mosley must be feeling slightly insecure right now.
After powering through the monstrous obstacle that was Tony Margarito in January, Sugar Shane naturally assumed that in rekindling his old magic, he'd once again earned himself a seat at the fight game's top table.
'I wanna fight the big welterweight mega fights' Mosley said at the post fight press conference 'these are the type of fights I like to fight'.
Licking his lips in anticipation Mosley continued, 'Right now I guess I'm the king of the welterweight division, I'm the man to beat so I guess everybody is gonna be gunning for me.'
I hope he didn't spend too long waiting by the phone.
Mosley had earmarked former foe Miguel Cotto and the winner of the Manny Pacquiao-Ricky Hatton dust up (or both depending on the result) at the top of his immediate wish list, with contingency picks such as Andre Berto and Joshua Clottey pencilled in further down the page.
As Shane lay in wait however, one by one, the lucrative blips on his radar disappeared.
Cotto, after fighting a toe-dipper with Michael Jennings, chose to re-enter the welterweight jungle against fellow divisional big cat Clottey. Meanwhile, Pacquiao continued his red hot career surge, chilling Hatton in two rounds, taking Ricky out of the equation and in all likelihood, out of the sport. On the eve of Hatton's dramatic demise, Floyd Mayweather, in a bid to steal himself some limelight, announced that he was making a summer comeback against Juan Manuel Marquez.
Suddenly, Mosley had potentially two welter belters staring right back at him, against either Pacquiao or Mayweather (should Floyd successfully negotiate his way past Marquez).
Then, bang!! With a popped rib cartilage here and a swish of a pen there, both were gone. The Mayweather-Marquez battle faced an unwelcome and lengthy postponement and as negotiations with Pacman floundered over a suitable catch weight, Cotto nipped in to seal the deal with Manny.
Mosley had been left out in the cold.
At the age of 37, Mosley needs a waiting game like his gaffer Oscar needs a hand out. Rather than hanging about however, hoping that a potential opponent will emerge from the Pacquiao-Cotto-Mayweather-Marquez conundrum, perhaps Mosley should glance back at the career of Roberto Duran and start to thing big.
Like Duran, Mosley was a dominant lightweight champion before he was lured up to welterweight in order to tackle the biggest superstar in the sport. Duran memorably dethroned Ray Leonard in a fight they named The Brawl in Montreal, whilst Mosley out-sped Oscar De la Hoya 20 years later. The pair both subsequently wound up campaigning as light middleweights with results being rather a mixed bag. Mosley eventually returned south, in direct contrast to Duran who had headed off in the other direction years earlier, putting on a few pounds and putting in two of his finest shifts against middleweights Marvelous Marvin Hagler and Iran 'The Blade' Barkley.
In 1983 and on the back of a wonderful renaissance win over Davey Moore, Duran took on the fearsome Hagler in Las Vegas. As boxing royalty looked on, including the likes of Gene Fulmer, Bob Foster and Jake LaMotta, 'El Cholo' rolled back the years once more, at times out-finessing the champion with wonderful counterpunching tied to intelligent infighting. Behind after 13 rounds, Hagler managed to steamroller through the final two stanzas, taking the decision by just a single point on two of the cards.
After suffering a crushing loss to Tommy Hearns back at 154 lbs the following year, Duran took a bit of a sabbatical before he began to ever so slowly and deliberately work his way back into contention for a title shot at middleweight. In February 1989, at the age of 37 and more than 16 years after he took his first world title from Ken Buchanan, Duran challenged the menacing Iran Barkley for the WBC middleweight title.
In one of boxing's most incredible comebacks, Duran fought a sublime fight, negating disadvantages in almost every department with a rare level of boxing nous and in-ring genius. Barkley was precisely the type of challenge Duran had needed to motivate and reinvigorate himself and despite 'The Blade' fighting brilliantly throughout, it wasn't enough to defeat the old master, Roberto taking the judge's verdict after 12 pulsating rounds.
With negotiations between Kelly Pavlik and Paul Williams apparently stalling and with a lack of alternative high profile opposition in or around the 160 lb division due to Showtime's Super Six tournament gobbling it all up, Ring magazine's middleweight champ Pavlik finds himself in a similar position to Mosley, all dressed up but with nowhere to go so to speak. With a bit of imagination, the pair could just be the answer to each other's problems.
Pavlik desperately needs a star opponent in order to put his name back up in neon after his last two performances (a schooling from Bernard Hopkins followed by a lacklustre win over Marco Antonio Rubio) saw his stock plummet. I'd be pretty confident that if Mosley's name happened to fall into the hat as an alternative to the nightmarish and less marquee Williams, Kelly's people would think Christmas had arrived early.
Would there be anything in such a bout for Mosley though? For a start, he would have the opportunity to join an elite band of fighters to have won 'real' championships in three of the original eight weight divisions, a feat not even the incomparable Sugar Ray Robinson managed, falling short in his bid against Joey Maxim. The other Sugar, Ray Leonard, almost managed it when taking the WBC light heavyweight title from Donny LaLonde in 1988, a bout in which he also managed to snaffle the vacant WBC super middleweight trinket. Shane would bag himself a date with a well known fighter in a fight which could conceivably sell well, both padding the Mosley pension whilst allowing him a high profile and historical swansong.
Most importantly though, would it be a viable contest?
Pavlik is a young and hard hitting middleweight, game, tough but not without weaknesses to exploit. Hopkins managed to outfox and outbox him with relative ease, although it should be noted that 'The Executioner' has matured into a bonafide light heavyweight and is a far bigger man than Shane.
Mosley struggled mightily against the naturally bigger Winky Wright and the tall and rangy Vernon Forrest and Pavlik would hold similar advantages in size and weight, although he does not possess the boxing skill and acumen of either. Pavlik's game is power and he'd be arguably the hardest hitter Mosley had ever faced; he throws a relentless accumulation of heavy shots which more often than not chips away the resistance of his opponent. Would he have enough power to trouble Mosley though, whose chin has proven concrete?
Despite Pavlik holding all of the physical aces, Mosley has the edge in experience, ring artistry and most importantly speed. If he could withstand Pavlik's bombs, one could see him managing to outhustle and outslick the middleweight king for extended periods, perhaps even hurting him.
Mosley would need to bring with him all of the fire, tenacity and ring craft which Duran exhibited against Barkley. The challenge would be huge and a win would be historical, conditions to thrive under for those who have previously carried the name 'Sugar' into the prize ring, one sweet last hurrah for the lightning quick battler from Pomona.