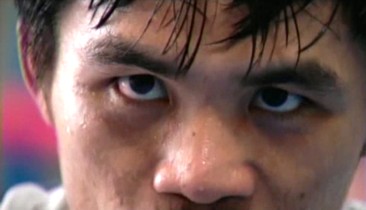 by James Slater – As special as Manny Pacquiao's awesome KO of Ricky Hatton was back on May 2nd, the short and sweet – not to mention brutal – win left us all wanting more. It wasn't "Pac-Man's" fault he dispatched "The Hitman" with such ease, but with the fans watching while hoping for a fight that would bring out the best in the superb Filipino southpaw, some inevitably went home with a feeling of dissatisfaction. This is in no way a complaint about Pacquiao; who could complain about such a superb and all-conquering warrior? Nevertheless, we fans are still hungry for more and as such we cannot wait to see the pound-for-pound king back in the ring.
The good news is Pacquiao's next fight is currently pencilled in for October 17th, most likely in Las Vegas. And hopefully this time, as much as we enjoy seeing spectacular knockouts, the action will last a little longer!
Reading the various chatter on the net, there are four or five names being spoken of as possibilities for Pacquiao's October foe. There's the winner of the July 18th clash between the returning Floyd Mayweather and Juan Manuel Marquez, there's "Sugar" Shane Mosley, there's Julio Cesar Chavez Junior, and, as an outside chance, seeing as how Pacquiao has said he has no real interest in facing him, there is Miguel Cotto. Either fight, begging the pardon of Chavez Junior, would be as good as can be expected in the quality match-up stakes.
Of course, there is the possibility Pacquiao will opt to take on another fighter entirely, but there's a reasonable chance the 30-year-old, now all-time great, will face one of the names listed above. We all know who we WANT it to be – the Mayweather-Marquez winner. But that doesn't mean it will happen. Not yet, anyway. if "Money" does as expected and wins on July 18th, he and Pacquiao will surely meet down the road, but it may not be until next year some time.
As with Cotto, the weight issue may prove to be problematic for Mosley when it comes to a fight with "Pac-Man." Manny doesn't want to box any higher than 142-pounds, we hear; and it's unlikely Mosley will relish the idea of coming in that low any more than Cotto does. You know what this may all mean? Many fans won't like it, but Chavez Junior just might wind up getting his "dream fight" after all.
Would this match-up give paying fans more bang for their buck, in a competitive fight sense, than the brief Hatton fight did? Maybe, but it's not too likely. Okay, it's pure conjecture to write about who the sport's most exciting fighter will take on in his next outing, but it's because Pacquiao is so exciting that we writers simply want to write about him! And we can't wait to get busy writing up a report on his next bout.
As high on the pedestal as he is, Pacquiao against anyone but a top-ranked and formidably rated foe would doubtlessly be frowned upon. But this is just what we may get in October; unless something can be worked out with Cotto and/or Mosley. The Mayweather showdown, meanwhile, looks like a blockbuster that we will have to wait a little while longer for yet.