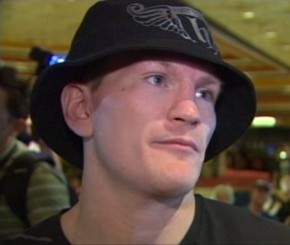 By Coach Tim Walker – In two days, Saturday, May 2, fans of pugilism will witness one of the biggest boxing spectacles that we have seen in recent years when Ricky "The Hitman" Hatton takes on Manny "Pac Man" Pacquiao for the fringe IBO light welterweight title. But this bout is about more than any title. Forget titles! Forget belts! Forget about their losses (only 4 combined)! This fight is as big in general interest as Ali/Frazier was. It is as big as Tyson/Holyfield was. It is as big as, dare I say it, Mayweather/Dela Hoya was!
You still don't think this fight is big? Mix in the dynamic personalities of their trainers Floyd Mayweather Senior and Freddie Roach who by the way both feel they're at least respectively the best trainers on the planet. One even feels he is the best trainer EVER on the planet! I'll leave that up to you to determine who that is.
Still not impressed? Take a look at the undercard. Humberto Soto vs. Benoit Gaudet is a head liner fight within its own right. Add to that Mike Alvarado and Abner Mares showcasing their skills and the Golden Child (Daniel Jacobs) taking on the Midnight Stalker (Michael Walker). That fight could be a definite main event on ESPN2. Want more? How about Erislandy Lara making his PPV debut. You don't know who Lara is? Shame on you boxing fan!
Still not enough? How about the reverberating echoes on Eastsideboxing.com and virtually every other boxing website, television sports program and radio talk show that the winner will face off against, wait for it, Floyd Mayweather Junior in a fight that is potentially bigger than this one. You still want more? Well I got more. The pay per view card is only $49.99 and the reality is you pay almost that amount to get general admission to a local fight card, so stop bitching! (I hope you're laughing at that one.)
This is an awesome fight which will actually lead to an even bigger fight. You're thinking, "Mayweather facing the winner is only bigger if it is Pacquiao." I disagree. The Pacquiao/Mayweather fight is huge but a rematch with Hatton is just as big. How is that possible? The whole Mayweather vs. Hatton/Mayweather Sr. aspect of things is enough to get things majorly stirred up. Millions of people will be asking, "Did Mayweather Senior really make Hatton good enough to beat Mayweather Junior in a rematch?" Now you're thinking "Mayweather disposed of him thoroughly and won't face him again." Again I disagree. Right now the landscape is thick with great fights around 140-154 but there are only a few mega-super-duper fights the likes of which include various combinations of Mayweather, Pacquiao, Hatton, Cotto and possibly Mosely. Williams is, unfortunately because of his freakish skill and size, going to be mandated to campaigning at 160 pounds especially after he so thoroughly disposed of Winky Wright.
Having said all that there only remains my fight prediction.
Prediction: I think this fight will live up to all the hype. The feeling out period between fighters will be short if at all. Hatton can be taken out but not easily. Still I'm not sure that he is ready for the aggressive southpaw style of Pacquiao. The Pac Man on the other hand is a much wider puncher and in my opinion is more susceptible to getting caught trying to land punches.
Thus my prediction is Hatton by mid round knock out! Agree? Disagree? What do you predict?