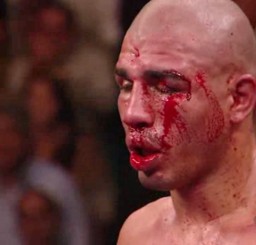 28.07.8 – By Robert Jackson: This follow-up article to the pre fight article I scripted is not meant to rub salt into the wounds felt by Miguel Cotto and all of his loyal fans, nor is it intended as a 'pat myself on the back' piece. I appreciate and honor Mr. Cotto's performance in the ring Saturday nite, Mr. Margarito was just the better man on that nite. The question is where do both fighters go from here?
The Tijuana Toughman man has plenty of options 1) he can begin to unify the titles and clean up the division (Zab Judah was at one time the undisputed 147lb champ), 2) he can (with Arum's help) coax Mr. Mayweather out of retirement for a REAL BIG fight, 3) he can give Miguel Cotto a rematch (this shouldn't happen right away Cotto needs time to heal), 4) rematch Paul Williams (the best and most lucrative option), and 5) fight Judah/Clottey winner.
The first option may be a difficult one because as economics in boxing goes the two top champions should fight each other for domination of the division with lesser champions falling by the wayside. I see no way in HELL that Andre Berto is READY for Antonio Margarito, or is Berto ready for Paul Williams nor will he be in the near future, plus his team wants to cash in a little bit off of the WBC title he holds.
The second option CAN REALLY bear fruit and before I tell you why, as a Floyd Mayweather fan I'm calling him out to seek and accept the challenge of fighting Antonio Margarito. This option can BEAR fruit because I'm sure that Mr. Arum would love nothing better than to see PBF stretched out on the ring canvas and he believes that AM is the man that will do it. I'm quite sure in the days to come an enhanced offer to Mayweather will be made to bring this fight to fruition.
Margo can put a few choice words behind this offer to get the "Pretty Boy" to bite, something like "you've seen more action in 4 rounds of this fight then you've seen in Floyd Mayweather's whole career" could do it, or maybe something a little more original with a few spanish words in it!
The 3rd option goes without saying Cotto needs time to heal and reflect on his future, he'll be back.
Number 4, is where it's at, Paul Williams just scorched Carlos Quintana, Margarito dominated Cotto and many believe the first fight between Williams and Margarito was a close affair, so let's settle things!
Option 5 is the 2nd best choice especially in the case where Clottey is the victor, Clottey gave Margarito one of his toughest challenges until a broken knuckle on his right hand and a broken pinky finger on his left hand ended his chances of winning, many would like to see how this matchup would go with both guys being healthy!
Cotto's returns maybe later on this year or early next year and Arum has to do another masterful job of building Miguel back up. This time Arum must allow Cotto to face PUNCHERS, he's served his apprenticeship and will be expected to always step up. This rebuild and makeover may see and end to the trainer/fighter relationship that exists between Miguel Cotto and his Uncle, don't be surprised if Cotto looks to a new trainer to take him forward. A paring between Cotto and Kermit Cintron would be a good comeback fight for both fighters. This fight would be a pre-requisite fight to a rematch between Cotto and Margarito. We'll have to wait and see how Cotto's loss to Margarito affects him, let's also wait and see how far Margarito is willing to go as the number 1 welterweight in the world!