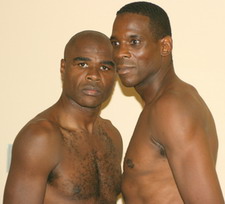 By Wray Edwards: Photos © Wray Edwards/ESB There are some things in life which make benchmarks by which many other things can be measured. While waiting for Clinton Woods to get over his recent dings and fight his IBF mandatory, Glen motors on doing what he does best: Boxing. In 1996 he is listed as having fought eleven times. Rather than wait around for Woods to get around to it, Glen continues to take on solid opponents with his throw-back classical style. His last two fights in the U.S. versus Richard Hall & Montel Griffin were highly competitive. The meat in that sandwich was his SD loss to Clinton Woods in Britian.
Tomorrow night thirty-eight year old, 5'11" Glen Johnson, 45-11-2 (30 KO's) from Miami, Florida will fight forty year-old, 6'3″ Fred Moore, 30-6 (27 KO's) at the Sheraton Miami Mart Hotel hosted by Bad Dog Promotions. As we have recently been bored to death by De La Hoya – Mayweather and Wright – Hopkins, it will be refreshing to watch Johnson man up and bang with a worthy opponent. When I spoke with Glen at the weigh-in, it was obvious that he still has that happy fire to get between the ropes and walk the longest ten feet in sports from his corner to center ring and face his limits. The weigh-in results and face-offs were as follows.:
LIGHT HEAVYWEIGHT…CONTRACT 175 LBS:
Glengoffe Johnson…Claredon, Jamaica…173.5 LBS
Fred Moore…Columbia, South Carolina176 LBS…ordered to lose 1 LB
SUPER LIGHTWEIGHT…CONTRACT 141 LBS:
Damian Frias…Santiago, Cuba…140.5 LBS
Derek Moon…Fort Worth, Texas…140.5 LBS
LIGHTWEIGHT/SUPER LIGHTWEIGHT…CONTRACT: 138 LBS:
Alex Brennes…Nassau, Bahamas…137.25 LBS
John Vaughan…Kansas City, MO…142.75 LBS
UNLIMITED:
Colin Fern…Fort Lauderdale, Florida…228 LBS
Leonard Coller…Orlando, FL…273.5 LBS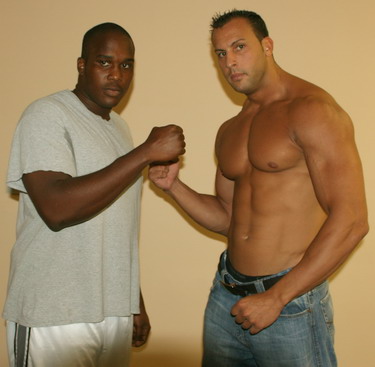 UNLIMITED:
Henry Fuentas…Miami, FL…217 LBS
Christopher Boykins..Orlando, FL…256.75 LBS
LIGHTWEIGHT…CONTRACT: 136:
Mathias Monastersky…Buenos Aires, Argentina…136 LBS
Berthin Rousseau…Port Au Prince, Haiti…134.25 LBS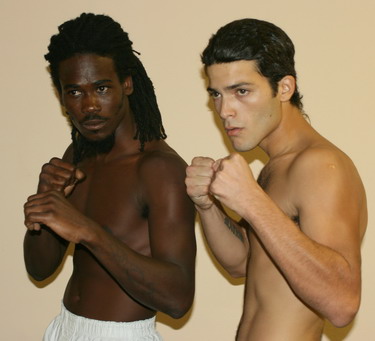 FEATHERWEIGHT/SUPER FEATHERWT, CONTRACT 128 LBS:
Juan Antonio Valerio…Palm Bay, FL…126.5 LBS
Trevor Latulas…Buffalo, NY…127.25 LBS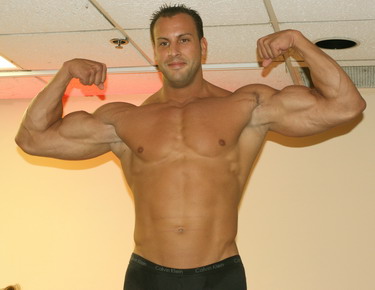 HOLEY MOLEY!! Let's hope that function follows form.
This Boxing program will not be televised, so I will try my best to capture the action. See you at the fights.