31.05.06 -Photos: TOM CASINO / SHOWTIME – Diego "Chico" Corrales and Vic Darchinyan participated in an open media workout Wednesday at the IBA Gym in Las Vegas. Saturday on SHOWTIME, Corrales will defend his WBC title against former two-time WBC 135-pound champion Jose Luis Castillo in the third and final installment of their memorable, exciting, epic fight series. In Saturday's co-feature on SHOWTIME CHAMPIONSHIP BOXING (9 p.m. ET/PT, delayed on the west coast) from Thomas & Mack Center, Darchinyan defends his IBF flyweight crown against fellow unbeaten Luis Maldonado..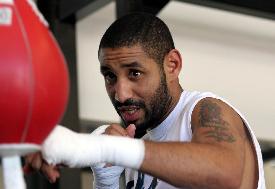 Diego Corrales (40-3, 33 KOs)
"I have watched both my fights against Castillo a lot to prepare for this fight. We left no stone unturned. I know I will get the 'W' whether it is by knockout or decision. I don't worry about whether Castillo makes weight or not. I just focus on my training."
"Having three fights back to back against Castillo, I have to say, they were the most grueling camps. I never trained so hard. I know we will probably beat the crap out of each other in this fight as well.
"We bring the electricity and excitement boxing was missing. We've brought it back in the trilogy."
"The victory in the 3rd fight solidifies that I am the best lightweight. I proved it before and I'll prove it again in this fight. Castillo will not be able to touch me. I'm the smarter fighter and the biggest puncher in the lightweight division."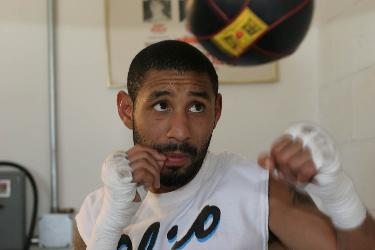 Vic Darchinyan (25-0, 20 KOs)
"Maldonado is undefeated, a good fighter and this will be an exciting fight. I'm in good shape. I will knock him out. I am very happy to be on the Corrales-Castillo undercard and fighting on SHOWTIME."
"If there is a belt on the line, I am willing to move up in weight."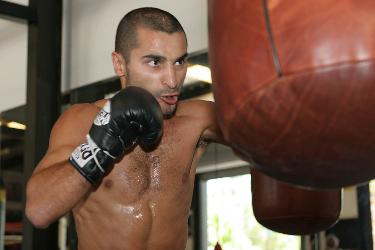 Diego "Chico'' Corrales and Jose Luis Castillo are signed, sealed and ready to deliver once again LIVE on SHOWTIME Saturday, June 3, 2006, (9 p.m. ET/PT, delayed on the west coast). In a terrific match-up of unbeaten flyweights in the SHOWTIME CHAMPIONSHIP BOXING co-feature, International Boxing Federation (IBF)/International Boxing Organization (IBO) Champion Vic "The Raging Bull'' Darchinyan will defend his crown against IBF No. 8 contender Luis Maldonado.
The world's most talented and courageous lightweights, Corrales and Castillo will collide in their eagerly awaited rubber match for Corrales' World Boxing Council (WBC) title at the Thomas & Mack Center in Las Vegas, Nevada. The 12-round world title bouts will be co-promoted by Top Rank, Inc., and Gary Shaw Productions, LLC, in association with Caesars Palace and Wynn Las Vegas.