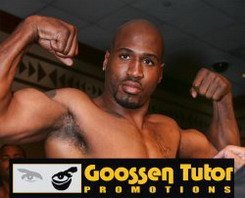 By James Slater: No stranger to having to do things the hard way, honest, hardworking pro Travis Walker of Houston, Texas has had big opportunities come his way before, only for the 33-year-old, 6'4," approx 250-pound banger to either fall short or go home feeling as though he was hard done by.
In compiling his 39-7-1(31) ledger, the powerful but sometimes shaky-chinned "Freight Train" has been stopped by Chris Arreola (after scoring a knockdown of his own in a tasty three-round slugfest), he has been blown away inside a round by Manuel Quezda ("a shot I never saw coming.") and he has dropped a close, debatable decision to Ruslan Chagaev ("I know I won that one.")
The softly spoken Walker has also been stopped by T.J Wilson (a premature stoppage, later avenged), Johnathon Banks and, in a fight that received far less acclaim than it should have done, Alex Leapai, in what was another premature stoppage, this time to a great up-and-down battle.
But throughout it all, Walker has never given up. After losing an exhausting 12-rounder with Kubrat Pulev last October, Walker finally bagged a big victory: an upset 6th-round TKO over Kali Meehan in Australia this March ("My biggest win to date, but my best win will come September 8th!") and now he has a massive opportunity against Tomasz Adamek on September 8th.