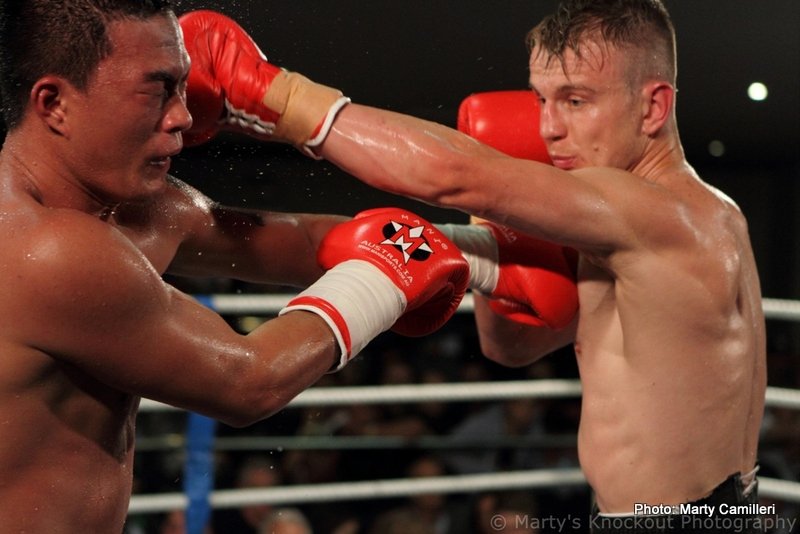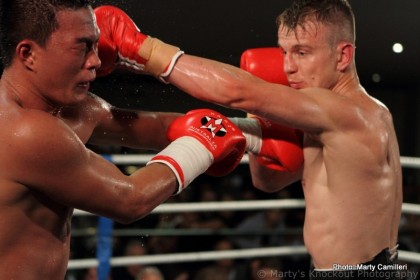 Rising super middleweight prospect, Zac Dunn (11-0, 10 KOs), retained his unbeaten record on Friday night with a dominant performance over Filipino Marlon Alta (12-4, 9 KOs) at the Doncaster Shoppingtown Hotel, Melbourne, Australia.
Headlining the five fight card hosted by promoter Murray Thomson, the main event between Dunn and Alta possessed two power punchers with strong knockout ratios, which presented the likely scenario of a knockout win to whoever emerged the victor.
Dunn maintained a steady relentless pace throughout the early rounds looking to breakdown the tough Filipino. In round two, Dunn scored a solid knockdown on Alta following a body and head shot combination.
After the knockdown, Dunn continued to pursue Alta with body and head shots however Alta was still willing to engage with Dunn and on the odd occasion succeeded in penetrating through the Australian's defences.
At the end of round 5, Alta's corner cited an injured shoulder to the Filipino which prompted the referee to wave off the contest and signal Zac Dunn victorious and claim the WBC Youth World super middleweight title.
Dunn intends to continue campaigning at super middleweight division and work towards a world title shot against fellow Australian and WBC champion Sakio Bika.
Other winners on the night included Ryan Breese who captured the vacant Victoria State super middleweight title, Khoder Assi, Lewis Goodrich and Korobo Etto