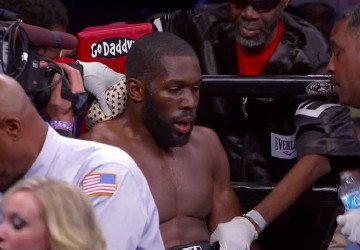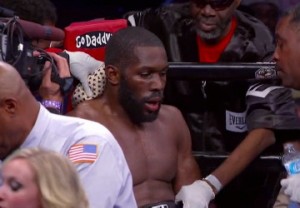 By Jeff Sorby: A fight between IBF/IBO/WBA/WBO heavyweight champion Wladimir Klitschko (59-3, 50 KO's) and unbeaten American #3 IBF Bryant Jennings (16-0, 8 KO's) is possible for May 4th, according to Sports Illustrated. The Klitschko-Jennings fight hinges interest from one of the two U.S cable giants HBO or Showtime.
HBO is reportedly interested in televising the fight. However, if they choose not to televise the fight to the U.S boxing fans, then Wladimir will then go ahead and face unbeaten Italian heavyweight contender Francesco Pianeta. That fight would still likely be shown in the U.S, albeit on EPIX instead of HBO or Showtime.
The May 4th date isn't what you would call an ideal date because it takes place on the same date as Floyd Mayweather Jr's mega fight card at the MGM Grand in Las Vegas, Nevada. It's still unclear which U.S cable company will be televising that fight, but Wladimir-Jennings would likely receive only scant attention from U.S fans if it's competing with that fight card.
They would be much better off changing the date for the fight to one where there is less competition. One possible way to make it work is if the Klitschko vs. Jennings fight is shown as a split site event on the same network that televises the Mayweather card, according to Sports Illustrated.
That was done with Wladimir's brother WBC heavyweight champion Vitali Klitschko's last fight against Manuel Charr last September. HBO showed the Vitali-Charr fight as a split site fight on the undercard of Andre Ward's fight against Chad Dawson.
Sports Illustrated writer Chris Mannix has doubts Mayweather will be ready to fight on May 4th, at which point the co-main event between WBC junior middleweight champion Saul "Canelo" Alvarez vs. Austin Trout will become the main event with the Wladimir vs. Jennings fight as the split site undercard co-main event.
The 6'2″ Jennings might be a tough fight for Wladimir because Jennings can throw a lot of punches, and he's really long arms. Jennings' reach is four inches longer than the 6'6″ Wladimir's despite Jennings being four inches shorter. It would potentially be a tough fight for Wladimir if Jennings was able to land his shots. Wladimir isn't used to getting hit much, and he tends to fight at a slow pace. Jennings would force him to fight at a much higher pace than he normally does.