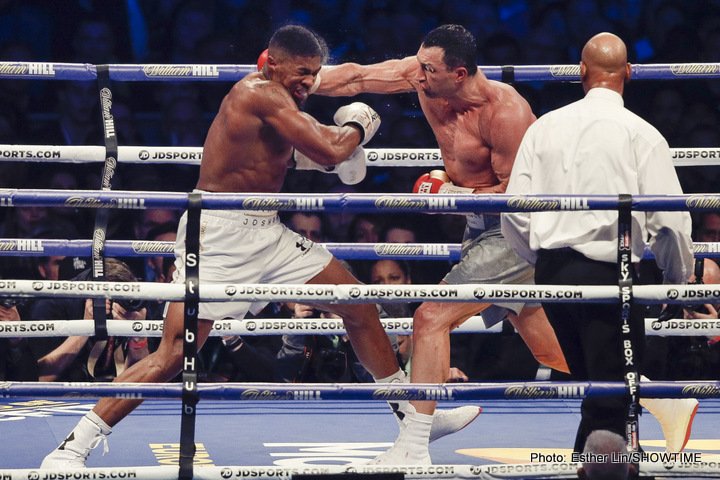 Almost a week has elapsed since we bore witness to a new season in heavyweight boxing. The fight result was as I called it in pre-fight commentary however the events which unfolded on the night were not envisioned by any analyst prior to the fight. The night of the fire fight reminded the world of the presence boxing still holds and the narrative it shares beyond boxing's enclaves.
Given his celebrated decade of dominance; Wladimir had in recent time been forced to travel a road he has long forgotten. A king disposed from his throne by a jester, was driven to reclaim his throne. In his fight against Tyson Fury he seemed daze and confused by the unorthodox approach Fury applied. The distractions Fury created both in the ring and outside served their purpose; confusing Wladimir to borrowed states of inaction.
Last weekend Klitschko presented athletic form and focus for this bout. His energetic excursions throughout the bout served him well, using phenomenal movement a 41-year old fighter should not possess. I have always maintained that it was Wladimir's gas reserves that were more concerning to me than the notion that he had a weak chin. On numerous occasions he managed to get up when struck behind the head by Samuel Peter clubbing blows, draining the younger fighter and seizing victory.
It was not his fitness that caught my attention it is the countless times he remained focused on his pursuit. In the fifth he was subjected to a barrage by a younger and more powerful lion. He did not waver and loose his resolve even when forced to absorb the terrifying blows. He gathered himself when downed early in the fifth round in. Using his experience to soften the onslaught and regain composure, he retrained his eye on a tired Joshua and stunned the young lion with his own punches.
At one point in the sixth round, I thought we were witnessing a punctured Joshua at the mercy of the old teacher. The wise fox punished the student with focussed combination pushing him on unsteady lanes of the sixth round. He exploited Joshua's strained reserves, darting in and out while serving Joshua some memorable left hooks to the head. Avenging his own knock down with an even deeper punctuated knock down of Joshua; Wladimir was back on winning lanes. These are lessons that Joshua is set to work with in the years that come.
When momentum changed yet again it was Wladimir who grinded down and attempted to recover while not losing ground. Early in the 11th rounds he miraculously remained standing when speared with an uppercut that jolted his very existence. He rose up from the next onslaught, yet to be pressed again by further attack from an unrelenting fury. The blows from the younger lion grew in frequency; Wladimir plucked courage to rise a second time in the round. His unbelievable bravery prepared yet again of to meet the fire. The young Joshua forced a stoppage to what was one of the most exiting fights bouts in recent years.
Wladimir has continued to draw my praise. His attack is still charged with remarkable capability and refined accuracy. Anthony Joshua tested Wladimir in a manner no other could at this stage and their fight further evidenced that Wladimir still has the tools to compete at the top. I accept that Klitschko's road is drawing into its final phase but I do believe he has another two bout left in his journey. My guidance to Wladimir would be to avenge his loss against Tyson Fury and revisit a potential bout with Anthony Joshua or even better select another of the rising stars and call an end to notably decorated career. Salute to Wladimir, his unquestionable heart, effort and continued contributions to our shared history in boxing.