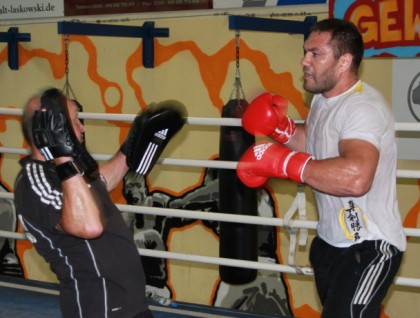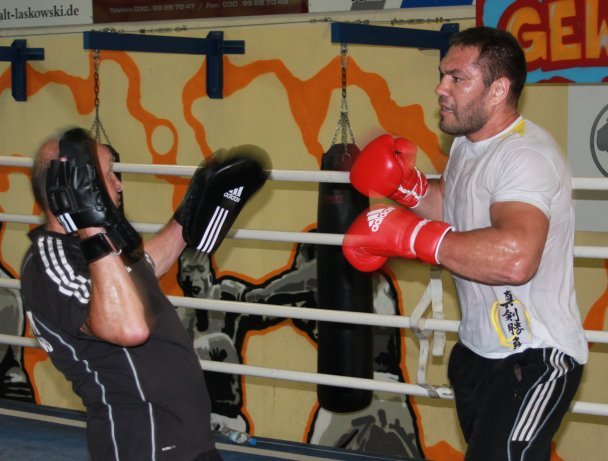 Wladimir Klitschko (61-3, 51 KOs) has been widely criticized in these latter stages of his career for cherry picking his opponents. Going into his fight with Alexander Povetkin many people thought it would be a good match up, but as I feared, even though Povetkin was tougher than most, he completely failed to give Klitschko a good fight. A fighter's challenge to a title is validated by who they have fought. This is what makes a man deserve a shot to take down Klitschko.
However, Alexander Povetkin didn't fight a single top ten heavyweight leading up to his dull showdown with Wlad, Neither did Klitschko's four previous opponents Francesco Pianeta, Marius Wach, Tony Thompson, and Jean Marc Mormeck. This is disgraceful and it's no wonder that none of these men's fights with Klitschko were even competitive. However, a fight with Kubrat Pulev could very well be the most competitive heavyweight championship fight we have seen for some time.
Kubrat Pulev (18-0, 9 KOs), is currently ranked 3rd behind both Klitschko brothers, and would only be giving up about a 1½ inch height and reach advantage to Klitschko. His last three opponents have all been about Wladimir's size if not bigger, and in his last fight he defeated the very tough Tony Thompson who previously was ranked 7th in the world. He has an excellent chin and great foot speed. Although his physical ability is good, it isn't the most important reason why he would be the best match for Klitschko.
Styles make fights. Wladimir Klitschko is not a brawler, he isn't someone who is gonna mix it up on the inside. Klitschko is a tactician. He will stay at range and use thudding jabs to set up thunderous straight rights and left hooks. For many of his past opponents, the gameplan was to try and get on the inside and land short hooks and uppercuts. Isn't it quite obvious that Wladimir Klitschko, in his present form, isn't susceptible to this type of fighting?
Wlad's Emmanuel Steward fight style calls for him to stay on the outside and whenever fighters try to move in they either get caught with hard punches, tied up, or Klitschko avoids getting hit by all their shots by moving backwards very quickly and sticking out his large arms to deflect hooks. So what will happen if he fights a man who controls range on the outside as well as he does? Kubrat Pulev is not just a big man with strength like Marius Wach and Francesco Pianeta, he is a big man with technical skill like Klitschko himself. Pulev has a great jab and a quick straight right which he can time beautifully. If Wlad can be hit by punches, it is well timed straight punches, and Pulev has got them. His timing can negate Klitschkos speed and his foot speed and reflexes will make it hard for Wlad to land himself.
Kubrat is ranked as the mandatory challenger by the IBF to fight Wladimir Klitschko and has been for some time. He can't be avoided forever. Let's make this fight happen soon on behalf of all heavyweight boxing fans!