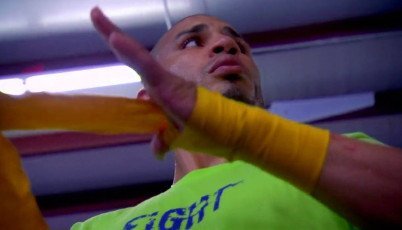 By Rob Smith: The negotiations between Manny Pacquiao and Miguel Cotto for a rematch in December were sunk when Cotto couldn't agree to the weight that Pacquiao and his promoter Bob Arum wanted for the fight, according to ESPN. Arum had mentioned wanting a catchweight of 150 lbs for the fight, but it looks like the 31-year-old Cotto wasn't feeling that and instead he opted to fight WBA junior middleweight champion Austin Trout on December 1st.
Cotto's attorney, Gabriel Penagaricano said to ESPN "We explored the Pacquiao fight. We discussed it for several days but there was no agreement. The weight was an issue and we didn't agree on all relevant aspects of the deal, so at the end, there was no agreement."
It's too bad that the Pacquiao-Cotto fight couldn't be made, but it's hard to say that the rematch would have gone ahead even if the weight was agreed upon for the fight because there were some other things that got in the way of Cotto agreeing with the rematch.
It's not likely that Cotto's stance will change on the weight issue in the future, so it might be in Arum and Pacquiao's best interest to either give in the future for what Cotto wants in terms of weight or not bother trying to make a fight with him. If a catchweight is needed for Pacquiao to fight Cotto, then Pacquiao might be better off staying at his own weight class and fighting guys down there so that he doesn't need to bother with weight issues.
Arum will likely try and make the Cotto-Pacquiao fight in the future, as Cotto is such a big money maker in pay per view. Pacquiao only has a tiny amount of opponents that bring money and Cotto is one of the few besides Floyd Mayweather Jr. and Juan Manuel Marquez. Perhaps the next time Arum negotiates with Cotto, he'll have the weight problem settled going into the negotiations by having Pacquiao agree to fight at the full weight for the junior middleweight class without a need for a catchweight.