Thai fighter Wanheng Menayothin was holding an astonishing unbeaten record of 54-0 and the long reigning WBC minimumweight champ was starting to get big interest from American fans, as well as promoters.
Then, back in November of last year, the 35 year old was upset by big underdog Panya Pradabsri, who took a 12 round UD over him in what was a big fight in Thailand as well as a pretty big shock elsewhere.
Falling to 54-1(18) in losing for the very first time in a pro career that dates back to January, 2007, Menayothin was making the 13th defence of his WBC belt.
Now a rematch is in the works, so reports Asian News. The plan is for both former champ Menayothin and new champ Pradabsri, 35-1(22) to each have a tune-up, or stay-busy fight some time in the spring, and then fight their return fight "in the middle of the year."
So good news for both men – good news for defending champion Pradabsri, who will be looking to hold on to his belt and to then go on to feature in bigger fights, and good news for Menayothin, who will be looking to avenge his sole defeat and get his belt back. Let's hope there is some good global coverage of the fight.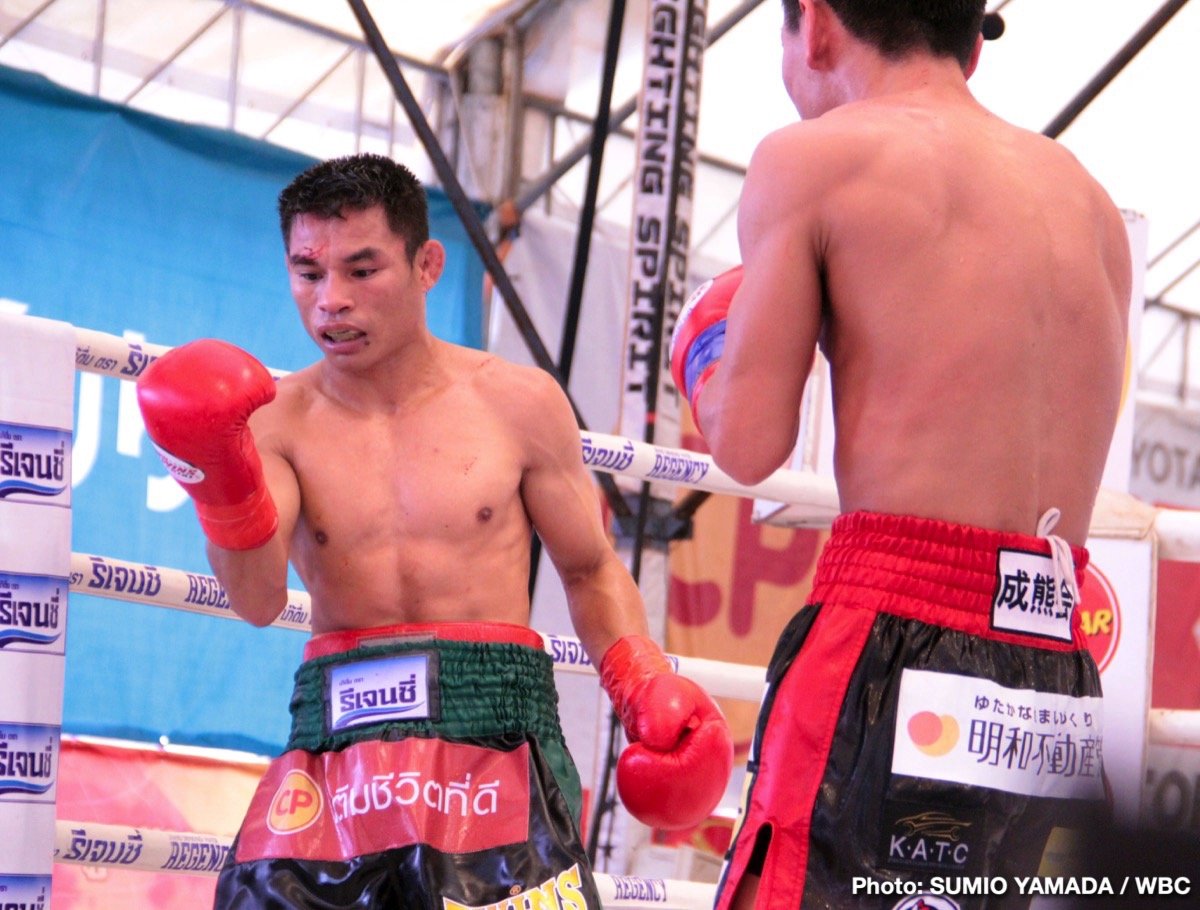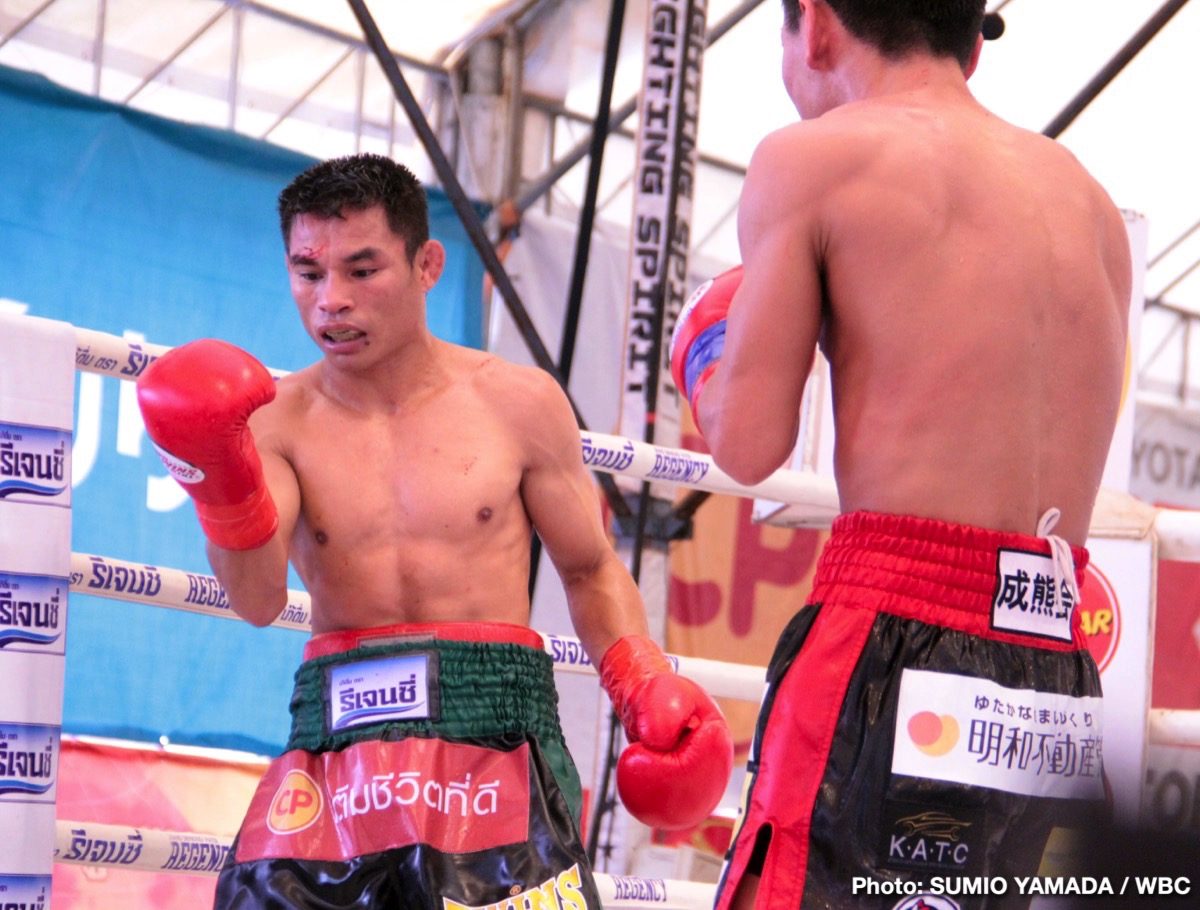 Menayothin, who not too long ago announced his retirement from the sport only to change his mind pretty quickly, had fans wondering how he would react to losing a fight for the very first time.
We've seen how this event can send a fighter off the rails (see Deontay Wilder for one obvious example), how it can ruin a fine fighter.
But the fact that a rematch is being planned for around seven or eight months after the first fight shows us all how Menayothin has reacted: with the desire to right the wrong and get his redemption. Menayothin is not sat at home sulking and making up excuses for his defeat.
Of course, 30 year old Padabsri will be looking to prove the November 2020 win he scored was in no way a fluke. The return fight is an interesting fight of course.
Menayothin was closing in on some real US fame and recognition, with Golden Boy signing him up, Menayothin's US debut planned for the spring of last year (the debut ruined by the arrival of the coronavirus).
Fans everywhere were talking about Menayothin's amazing unbeaten record, and the fact that the Thai fighter had eclipsed Floyd Mayweather's lauded 50-0 ledger by some margin.
How far could Menayothin go without a loss, fans wondered. Then the largely unheralded Pradabsri came in and spoilt the party.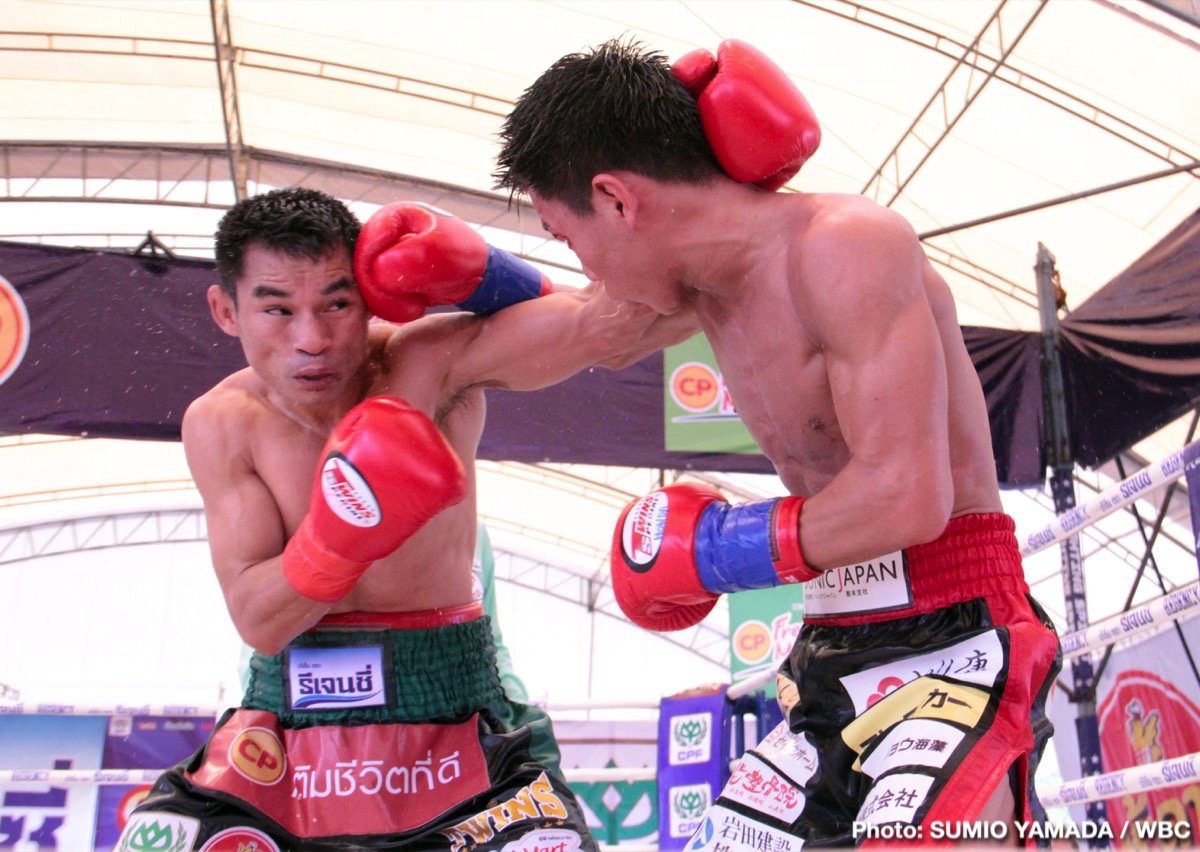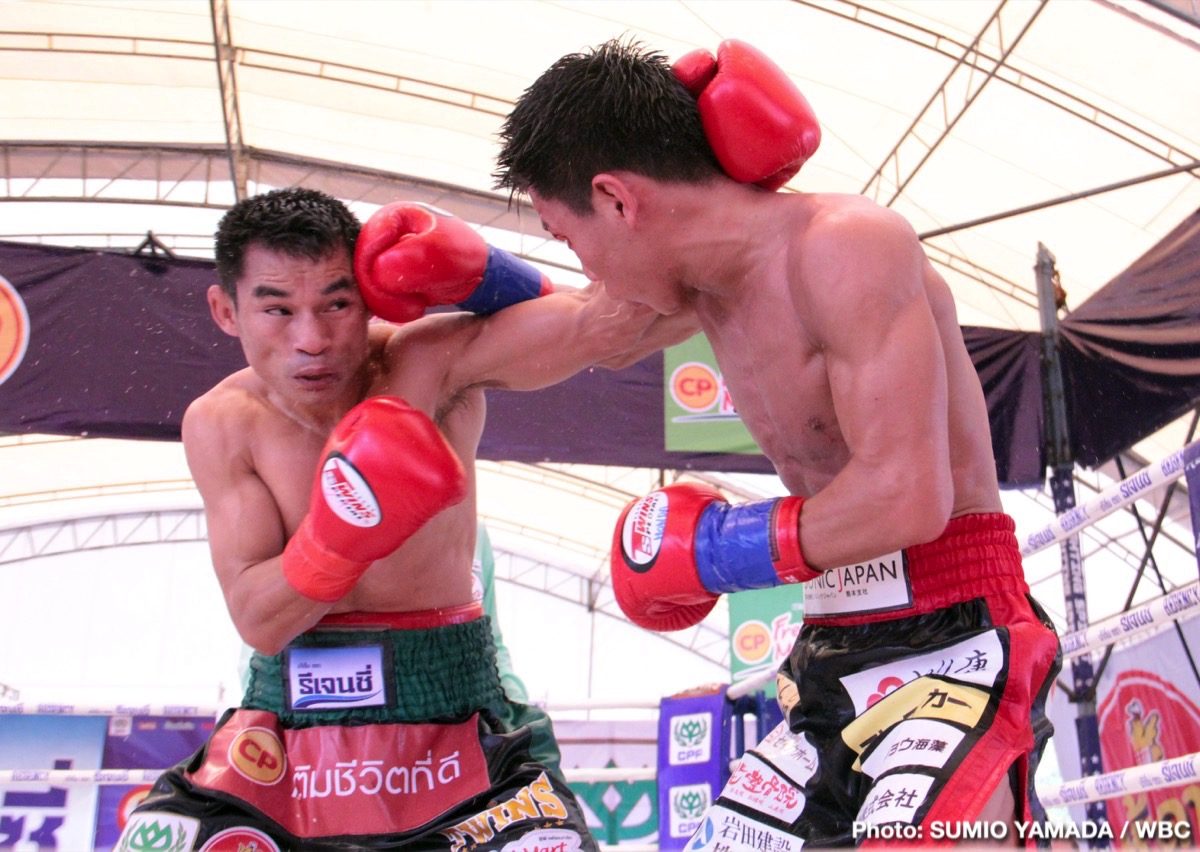 Who will you be rooting for in the second fight? Did you feel badly for Menayothin when he fell to 54-1, or were you happy for Pradabsri, who pulled off the fairy tale win? If Menayothin does get the revenge win he is looking for this summer, might we see a rubber-match between these two?