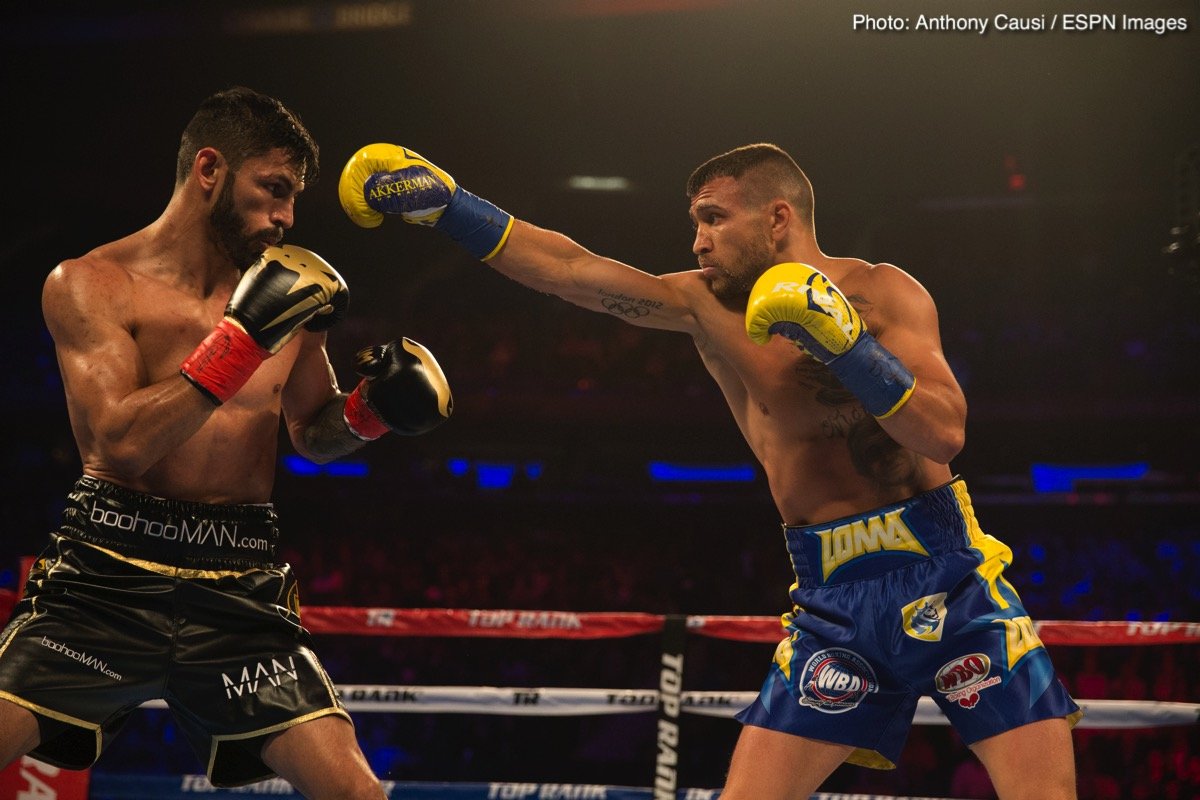 It turns out we didn't give pound-for-pound king Vasyl Lomachenko enough due credit for his recent, superb win over Jorge Linares. As fans know, Lomachenko became a three-weight world champion with the 10th round stoppage win over Linares, adding the WBA and Ring Magazine lightweight titles to his growing collection. What we know now is this: Lomachenko tackled Linares and managed to defeat him with an injured shoulder.
Southpaw Lomachenko has revealed on Social Media how he suffered a tear in his right shoulder during the early going of the terrific battle with Linares – in round-two.
"Tomorrow I undergo surgery for a torn labrum in my right shoulder suffered during the second round of my fight against Jorge Linares," Lomachenko wrote on social media. "I was aware something was not right with my shoulder straight away, but I could not disappoint my fans with excuses. Thank you for the overwhelming kind words I've already received. I'll be back in the ring THIS year."
According to a report on ESPN, Lomachenko will undergo a 60 to 90-minute operation and that all being well he should be able to get back into training in October with his aim to fight again in December. Originally set to fight in August, against WBO lightweight champ Ray Beltran, Lomachenko will have to wait to try and get his hands on a second belt at 135.
How astonishing though, that Lomachenko managed to overcome both a serious injury AND a knockdown in the fight that saw him overcome a fine fighter indeed in Linares! Fighters do not pick up extra points nor do they get paid any more money for fighting through injury, but Lomachenko showed on May 12 that not only is he one of the most naturally gifted boxers in the world today (some are saying of all time), he is also one of the toughest mentally. Lomachenko scarcely gave us a clue he was suffering from any injury during the ten-rounds he and Linares battled for.
Again, truly astonishing.