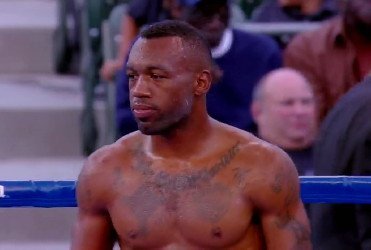 By Dwight Chittenden: Unbeaten WBA World light middleweight champion Austin Trout (25-0, 14 KO's) doesn't want to hear a bunch of complaining or excuse-making from former WBA Super World light middleweight champion Miguel Cotto (37-3, 30 KO's) after he beats him on December 1st in their fight at Madison Square Garden in New York, New York. Trout, 26, plans on beating the 31-year-old Cotto in a convincing enough manner to where Cotto's boxing fans and fans in general won't be able to question his victory.
Trout said to RingTV "I can shock everybody. It's the perfect scenario for me. I love this fight, man. He [Cotto] just had one where he stopped Antonio Margarito, and he just had the decision loss to Floyd. So I don't want to hear any excuses when I beat Migel Cotto, you know what I mean?"
Trout, 26, is going to have to fight a lot better than he did last June in defeating junior middleweight contender Delvin Rodriguez by a 12 round unanimous decision. The judges didn't give Rodriguez much credit for giving Trout a lot of problems in this fight. I personally had the scores a lot closer than the ones that were handed down. But worrisome thing about the fight was that the southpaw Trout was hit by a lot lead right hands and jabs from Rodriguez and if Trout fights the same way against Cotto, he's going to get beaten up.
Cotto hits too hard wight his right hand, and his jab is too powerful for Trout to be getting hit all night long with those shots. Cotto also has an excellent left hook that will cause Trout problems. Trout doesn't have much power and he's not all that fast either. His main advantage is his southpaw stance and his 72″ reach. He'll be sporting a five inch reach advantage over Cotto in this fight, but it's doubtful that Cotto will be held back by Trout's weaker shots. It's going to take more than that in order to keep Cotto from walking him down and landing his power shots.
I like what I've seen from Trout in his last fights against Rodriguez, David Lopez and Rigoberto Alvarez, but I don't see him in the class of guys like Cotto, Saul Alvarez, Erislandy Lara or Vanes Martirosyan. He's a step below them in talent.