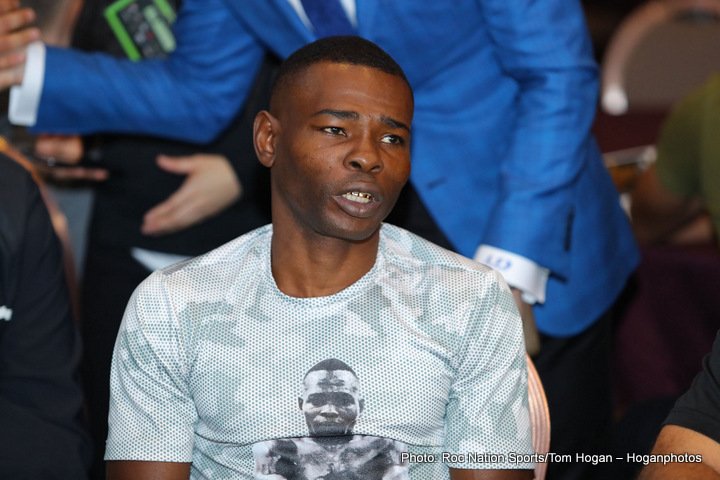 Would you pay to see Rigondeaux fight again?
Denis Lebedev, Arthur Abraham, Vitali Klitschko, Muhammad Ali – and quite a few other truly courageous fighters who bit down so hard on their gum-shield they almost tore it in half: these are the fighting men Guillermo Rigondeaux owes one huge apology to due to the manner in which he quit on his stool against Vasyl Lomachenko on Saturday night.
After calling and calling and calling for the biggest fight of his entire career, Rigondeaux disappointed everyone by choosing to quit after just six rounds – none of which seeing him take heavy punishment or come close to getting knocked down – claiming a hand injury (in a fight that saw the Cuban southpaw throw very little and land even less) and not even looking too shamed or embarrassed by what he had done.
Too harsh? Okay, we do not yet know the full extent of the left hand injury the 37 year old says he suffered, and any boxer who climbs through the ropes has to be recognised as no coward, but when an elite fighter, one who is being paid around $1 million bucks, quits, of course he is going to get plenty of flack.
Rigondeaux now faces an incredibly hard road back to anything approaching the lofty pound-for-pound status he once held, and fans are left both scratching their heads and asking questions: should Rigo be paid his fight purse in full? Will he even box again?
Would YOU pay any of your hard earned money to watch Rigondeaux fight in the future?
The above listed greats, or near-greats, fought on, or at the very least TRIED to fight on with: horrific facial injuries in Lebedev's case, a broken jaw in Abraham's case, arguably the worst cuts in heavyweight title fight history in Klitschko's case, and a broken jaw in Ali's case. And as for Lomachenko, he stated after Saturday's win how he himself once broke a hand yet carried on to fight and win. Ask yourself this; even if he did have even a broken hand, did Rigondeaux really do all he could have done, should have done, to either earn his money or give the fans the full respect they deserve?
From this corner, the answer to both questions is, unfortunately, NO.