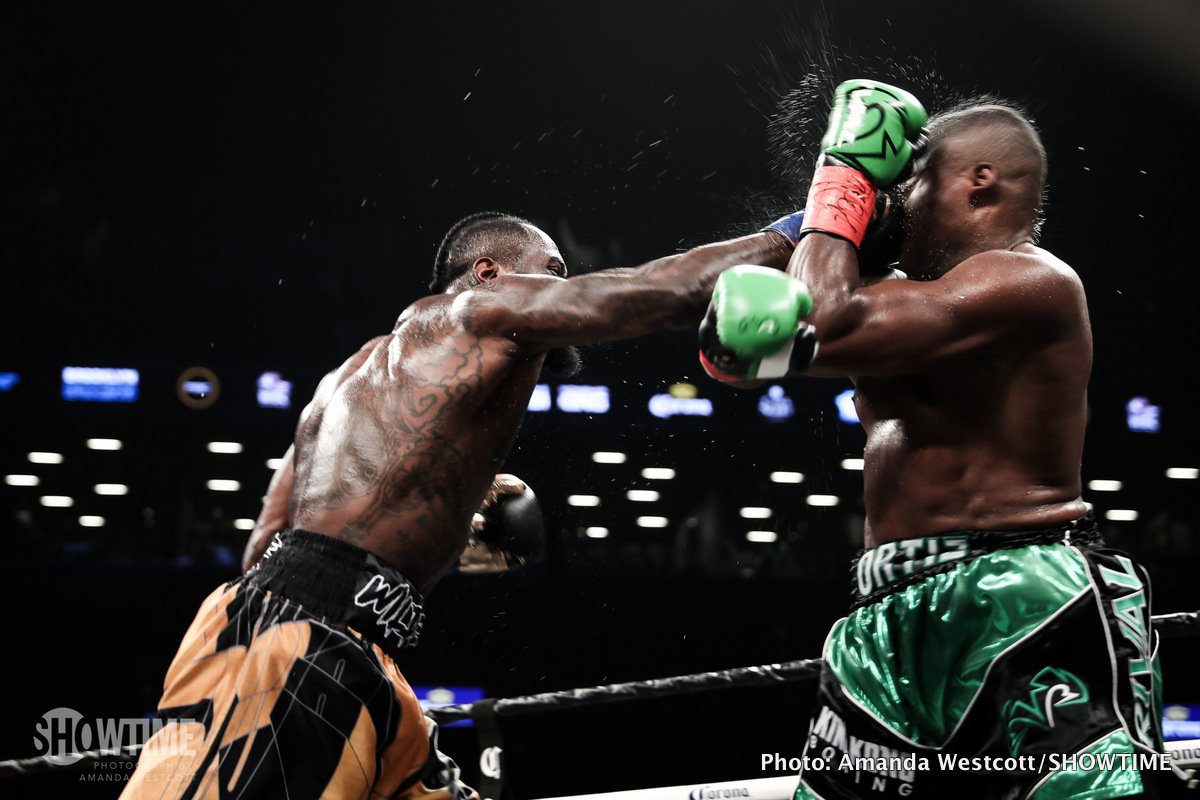 It's still way too early to pop the champagne corks, but the heavyweight fight we all want to see, Anthony Joshua-Deontay Wilder, appears to have moved one significant step towards being made, for this summer. Shelly Finkel, the co-manager (along with Al Haymon) of the reigning WBC heavyweight champ, has made it clear his fighter is ready, willing and able to fight Joshua this year, in the UK, at Wembley.
After vanquishing Joseph Parker to add the WBO belt to his growing collection, Joshua called out Wilder, vowing to "knock him spark out." Wilder wasted no time taking to social media to say, again, how he very much wants the fight. Now, Finkel, who has guided heavyweight greats such as Mike Tyson over the years, has responded to Joshua's call-out:
"We want to make it public that Deontay wants the fight, and we are prepared to come over, or meet here and get the deal done," Finkel said today. "We're ready. Let's do it. Unifications fights always trump mandatories. Assuming it will be Wembley in the summer, we are ready, and if they are as ready as they say they are, we want to get it done. We want the fight, they want the fight, the public wants the fight. There is nothing to stop it going ahead."
Finkel, who has authority and permission to sign the big fight on behalf of Wilder, is said to be meeting with Eddie Hearn some time this week. This then, is the closest we have yet been to seeing this massive fight discussed, by both sides, in earnest. If it's Wembley this summer, Joshua would enjoy home advantage, he would likely pick up the lion's share of the monstrous purse and, as Finkel says, this is the fight everyone wants to see.
On paper there should be no reason this fight is not signed, sealed and delivered this week; certainly this month. But boxing is seldom as simple as it should be. Still, the Wilder-Joshua clash – one that would see the winner walk away with all four recognised world titles and become the first undisputed heavyweight king since Lennox Lewis – is perhaps tantalisingly close.
Let's hope Finkel and Hearn can work their respective magic and get the fight done.