Bob Arum believes he'll be able to get Teofimo Lopez to agree to the terms to avoid the February 18th purse bid for his mandatory defense against George Kambosos Jr.
Arum states that he more than doubled the contract minimum for IBF/WBA/WBC/WBO lightweight champion Teofimo's defense, yet that's still not enough. He doesn't understand.
As a result, Arum says he'll let it go to a purse bid on February 18th if he's unable to work out a deal with Teofimo 16-0, 12 KOs), who may be pricing himself out of the fight.
Hearn to bid on Teofimo-Kambosos
Eddie Hearn of Matchroom Boxing and Bill Haney, the dad of WBC lightweight champion Devin Haney, have said they want to bid on the fight.
It's unclear why they would want to bid. That's a self-defeating move if they do because they would be better off letting someone win the purse bid with as little money as possible so that Teofimo will refuse.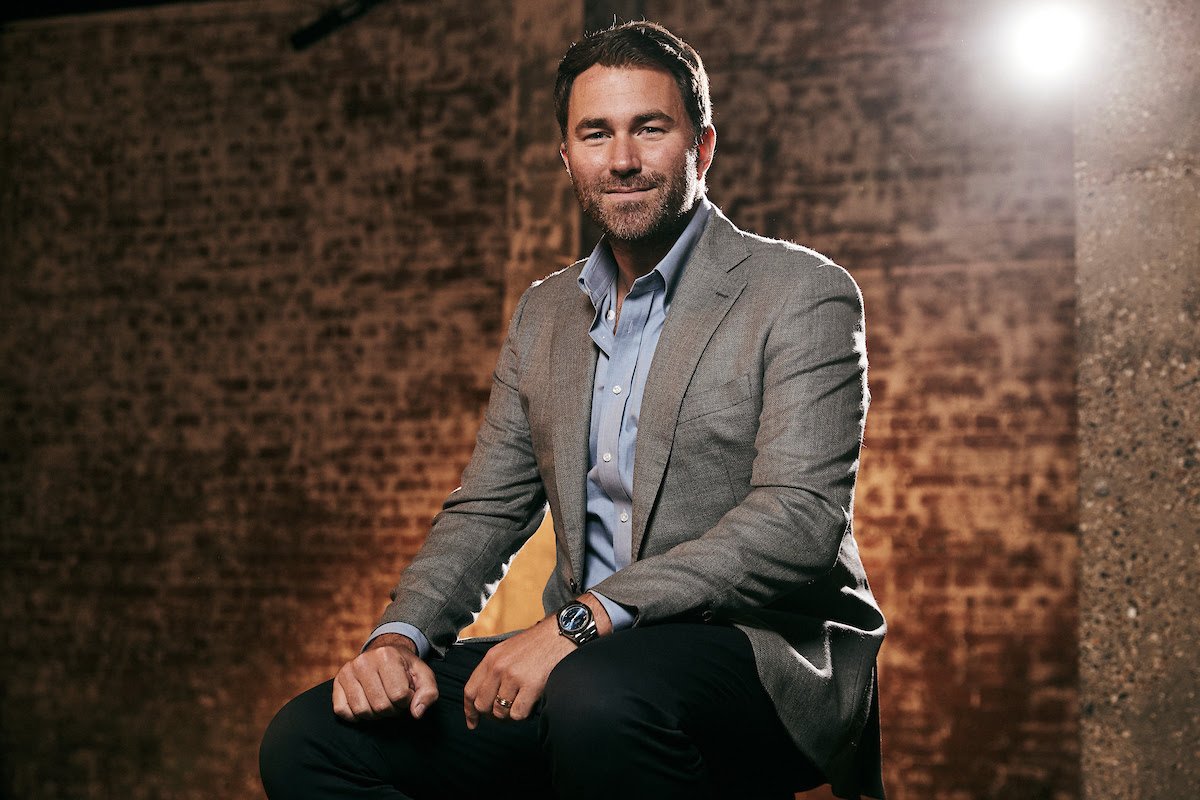 If Teofimo chooses not to accept the purse bid results, he'll be stripped of his IBF title. He would then likely face Devin Haney, who Hearn promotes.
So it's clearly not in Hearn's best interest to try and win the purse bid if his goal is to get Teofimo to fight Haney. If Hearn is just focusing on supplying good fights for DAZN, that's one thing, but it still doesn't seem like a smart move.
He should be hoping that Teofimo doesn't agree to fight for the amount offered to him from the winning bid.
That would leave Teofimo with no other choice but to fight Haney if he wants to get the kind of money he dreams of getting. But Teofimo is going to have forge about getting $10 million because that's not happening.
Arum says he doubled Teofimo's defense minimum.
"[Lopez] had a title defense minimum. We more than doubled it, and now suddenly, that becomes peanuts. What the hell are we talking about?" said Bob Arum to The Athletic.
Arum says he offered Teofimo more than double the title defense minimum, and yet Mike Coppinger says Teoimo was offered the contract minimum at $1.25 million for the fight with Kambosos. Why would Arum say that he offered Teofimo twice the contract minimum if it wasn't so?
From Arum's standpoint, it doesn't make sense to pay Teofimo more than the fight takes in. Even though Kambosos Jr is technically the IBF mandatory, it's a low-level fight.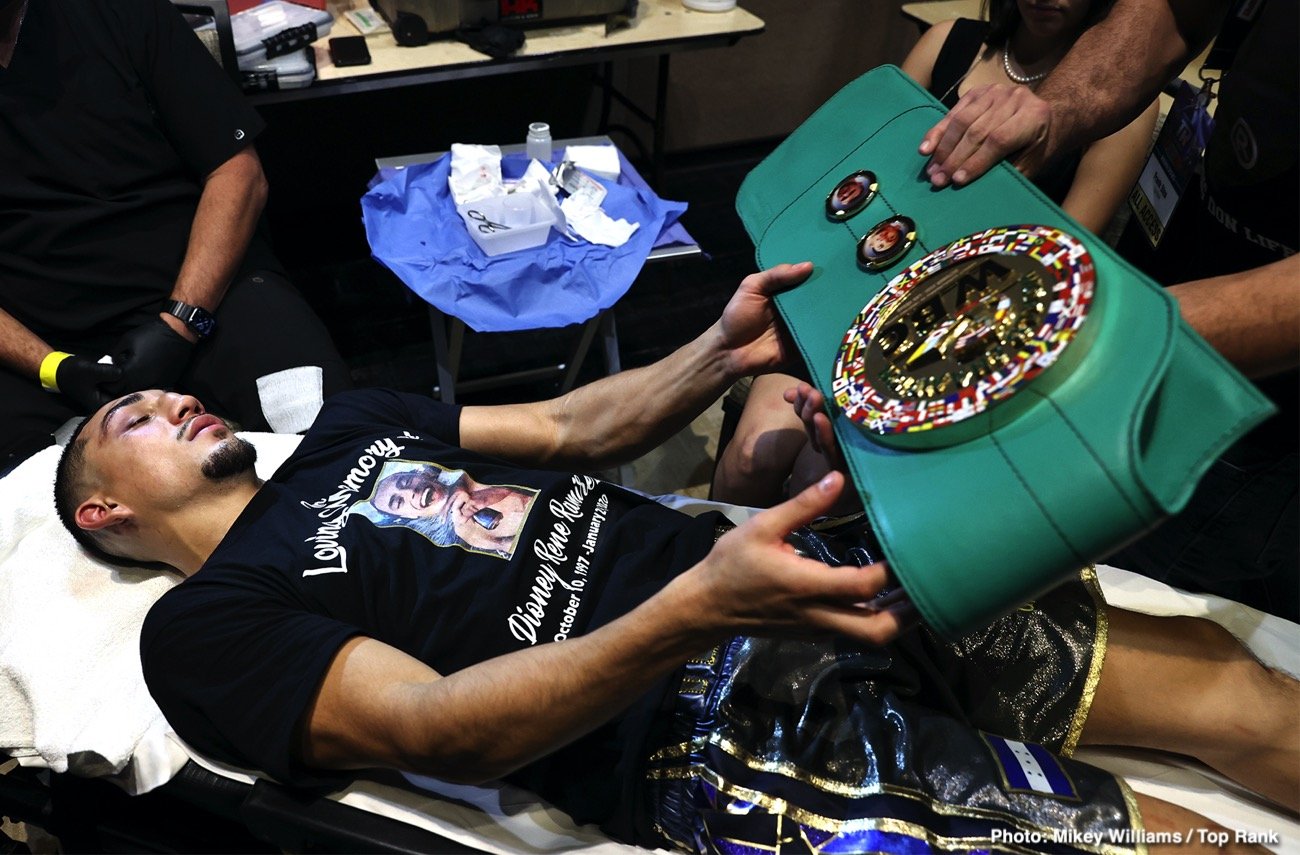 Kambosos is an unknown in the U.S, and he didn't beat an elite-level lightweight to win his IBF eliminator. He beat Lee Selby, who used to be world champion, and he was beaten soundly by Josh Warrington.
Kambosos didn't look nearly as good beating Selby as the featherweight Warrington.
"It's (Arum's) relationship with ESPN, not mine. Our intention was to be on ESPN. If they don't want us, I guess we'll be with whatever network does," said Teofimo's manager David McWater to The Athletic.
Arum hopeful of getting a deal done
"Well, right now the IBF has called a purse bid. We're optimistic we can get it sorted out before and got to a contract with both sides before the purse bid," said Arum to iFL TV about the Teofimo Lopez vs. George Kambosos Jr negotiations.
"If not, we'll go to a purse bid. I just think that people got into the act, and it became a mess but hopefully, it'll get resolved.
"I got a call last night from one of the principals, who indicated that they want to get it resolved. Look, from the standpoint of Teofimo, he has been built on ESPN.
"There's no entity that has the exposure that ESPN does because it's an all-sports channel, and they have different channels, and they're on constantly with features on the fighters.
"If he went to another platform for just that fight [with Kambosos], he'd come back to us afterward; there wouldn't be the same push.
"So for example with DAZN, they don't have that type of megaphone, and FOX has enough on its plate to feed its own fighters on FOX. So we'll see.
"Again, if we got to purse bid, we'll put in an adequate purse bid. If we don't, we'll get it resolved beforehand, but I'm optimistic we'll get it resolved.
"If they do that, they do that, it's fine," said Arum when told that Eddie Hearn and Bill Haney plan on bidding on the Teofimo vs. Kambosos Jr fight.
"I don't think that'll make Teofimo very happy. And obviously, I don't think Eddie Hearn will bid for that fight because hopefully, we're going to be working together on the biggest fight in years, and that's a stupid way to start a relationship where everybody is going to look for promoters to be cooperative, putting on the Fury – Joshua fight," said Arum.
It could be that Teofimo is pricing himself out, thinking he deserves more now after his win over Vasily Lomachenko, but this isn't a marquee fight as Arum states.
Kambosos Jr may be a star of some sorts in Australia, but he's a complete unknown in the States. The fight is perceived to be a mismatch on paper, and there's not going to be a great deal of interest from boxing fans.
Teofimo may need to come down on whatever figure he has in his head about what he wants for the fight with Kambosos. This isn't a mega-fight where Teofimo can ask for 7 to 10 million for a title defense against someone no one has ever heard of.
Despite Teofimo beating Vasily Lomachenko last October, he's not a star in the U.S. At 23, Teofimo still hasn't been around long enough for him to take his career to the next level.
Also, Teofimo's win over Lomachenko wasn't that impressive when you factor in the fact that Loma was injured, and didn't throw punches for the first seven rounds.
When Lomachenko did throw punches, Teofimo was reeling in the second half of the contest and looked like he was on his way to getting knocked out.