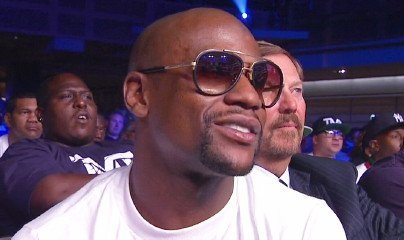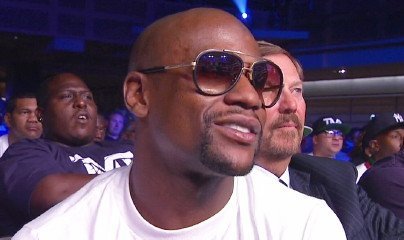 Trainer Freddie Roach is thinking that Floyd Mayweather Jr. will be making a mistake if he fights Amir Khan next, because he sees that as a fight that will lose money for Showtime/CBS. Roach believes that Mayweather needs to maximize the money he makes with his last 4 fights on his Showtime/CBS contract, and the way to do that is to fight Manny Pacquiao.
"Showtime/CBS is in the business to make money," Roach said to Radio Raheem. "They want fights like Pacquiao-Mayweather to be profitable. I think they need to make that fight happen. I think they will make Mayweather make that fight. We've accepted everything with the drug testing, so I don't think there's any more excuses for him not to fight us."
Roach is probably right. Showtime/CBS won't be pleased if Mayweather fights Amir Khan and the fight generates poor PPV numbers. They just saw Mayweather bring in huge PPV buys in his fight against Saul "Canelo" Alvarez last September in a fight that hauled in an incredible 2.2 million PPV buys. Mayweather is now going to see his PPV receipts drop off dramatically by facing Khan, and that's going to mess things up for him by making it imperative that he fight Pacquiao in order to pump up his PPV numbers to where they were for the Canelo fight.
"It's a fight everyone wants to see," Roach said. "I don't think either guy [Pacquiao and Mayweather] has anywhere else to go. Mayweather has 4 more fights on his contract with Showtime/CBS. There's not 4 more fights out there without him fighting Manny Pacquiao. Somewhere along the line Floyd is going to have to fight Manny Pacquiao."
The only thing that can get in the way of a Mayweather-Pacquiao fight is if Mayweather digs in his heals and decides he doesn't want to fight Pacquiao due to him still being with Bob Arum of Top Rank. Let's face it; Pacquiao will probably re-sign with Arum near the end of the year and that's going to put Mayweather on the spot where he'll need to make a decision. He can make an adult decision by forgetting about whatever issues he has with Arum in order to make the money fight, or he can hold onto his dislike for him and refuse to make the fight with Pacquiao. At the end of the day, Mayweather will be hurting himself in a big way if he fails to swallow his pride and agree to fight Pacquiao.