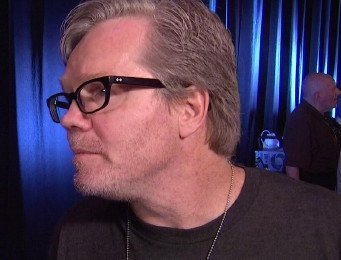 At Thursday's media day with Manny Pacquiao at AT&T Park in San Francisco, California, trainer Freddie Roach continued with his mantra that WBA/WBC welterweight champion Floyd Mayweather Jr is a shot fighter due to Roach believing that he can't move around the ring like he used to.
The interesting thing is Roach still wants Pacquiao to fight Mayweather even though Roach sees Mayweather as being shot. If Roach thinks Mayweather is shot, then why does he want Pacquiao to fight him?
"We'll [Pacquiao] fight Mayweather at whatever weight he wants to fight at," Roach said via Fightnews at the San Francisco Giants media day. "He's [Mayweather] shot. He's done. His legs are gone based on his last two fights. He says he doesn't move in order to make it more exciting for the fans. Bull [expletive]."
Roach has been saying that Mayweather's legs have been gone since his fight against Robert Guerrero, yet Mayweather keeps winning. He dominated both Guerrero and Canelo without using a lot of movement. He did move at times in the later rounds against Canelo when he started putting pressure on him, but he didn't need to move a great deal to easily shut him down.
Roach seems like he's conflicted about Mayweather.
On one hand he's angrily saying he's shot, but then on the other hand he's saying he wants Pacquiao to fight him. If Mayweather is shot, why does Roach want Pacquiao to fight him so badly? Does Mayweather being shot, in Roach's mind, make him more appealing for Pacquiao? We saw how Roach was eager to have another one of his fighters Miguel Cotto fight Sergio Martinez recently despite Roach saying he thought Martinez was on the verge of being shot.
If Roach thought that Martinez was shot, then why didn't Roach match Cotto against a fighter who wasn't shot like WBA middleweight champion Gennady Golovkin? That's kind of the obvious question. If you're saying a guy doesn't have it anymore, then why target that fighter?
I see this as a case where Roach is looking to upset Mayweather enough for him to want to fight Pacquiao. What better way to do that than to say Mayweather is shot. I guess the idea is Mayweather will get so angry at Roach he'll want to prove himself by taking on Pacquiao.
The problem is Pacquiao would likely have to agree to a much smaller purse split for a fight between Mayweather and him to take place, and I don't think Pacquiao will agree to that. Mayweather isn't likely going to give Pacquiao a 50-50 purse split given his knockout loss to Juan Manuel Marquez, which he still hasn't avenged, and his stagnating PPV numbers in his last two fights against Tim Bradley and Brandon Rios.
Roach needs to focus on Pacquiao's next fight against Chris Algieri on November 22nd, because there's a good chance that we could see Algieri out-box Pacquiao and either beat him or lose by a controversial decision in Macao, China. I wouldn't be surprised if we see a controversial decision in this fight with Pacquiao getting his hand raised like we saw in two of his fights against Juan Manuel Marquez.