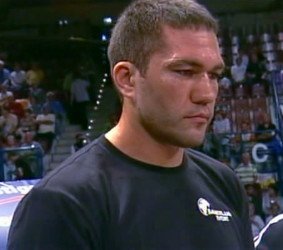 On August 24th in a loaded card, unbeaten heavyweight contender Kubrat Pulev (17-0, 9 KO's) will be facing #4 IBF, Tony Thompson (38-3, 26 KO's) in Schwerin, Mecklenburg-Vorpommern, Germany.
The 32-year-old Pulev will be defending his IBF International heavyweight title. The undercard has some interesting fights starting with former WBO light heavyweight champion Jurgen Braehmer (40-2, 31 KO's) battling the tough Italian fighter Stefano Abatangelo (17-2-1, 6 KO's) in a scheduled 12 round bout.
Braehmer, 34, will be defending his EBU and WBO International light heavyweight titles. #1 WBO, #3 IBF, #3 WBA, #8 WBC, Braehmer is trying to keep winning in order to stay in position to get a title shot against the winner of this Saturday's fight between WBO light heavyweight champion Nathan Cleverly vs. Sergey Kovalev.
At 34, Braehmer needs to put his career into overdrive because he's spinning his wheels in the last three years without having accomplished a lot. It's been a lot of time off between fights, and a lot of tune-ups. It's fine to have tune-ups, but when you have tune-ups for more than a year at Braehmer's level, you're just wasting your time. Braehmer needs to make a move at some point, because he's going to age really soon in the division.
Former two division world champion Arthur Abraham (36-4, 28 KO's) will be taking on #8 WBO Willbeforce Shihepo (20-6, 15 KO's) in a fight for the vacant WBO Inter-Continental super middleweight title. Abraham, 33, can't afford another slipup like the one he had in getting obliterated by Robert Stieglitz in March.
Abraham fought like he didn't want to engage, and he just let Stieglitz nail him with nonstop punches for four rounds. If Abraham just covers up like a sparring partner against Shihepo, we could see the same thing happening. Shihepo no doubt will have watched the second Abraham-Stieglitz fight, and he'll likely look at that fight as a blueprint in how to beat Abraham.
It's important for Abraham to realize that he needs to punch with his opponents instead of just covering up and waiting for them to stop throwing punches. It's like Abraham likes to take turns throwing punches with his opponents, and that's a really dumb way of fighting.
With the kind of training that Abraham has had with his German trainers, it's surprising that they haven't changed this habit that Abraham has. It seems so basic that even a blind man could point out that flaw. I don't know, but maybe it's time Abraham dumps his trainer and gets someone that has his eyes open.
I expect Abraham to beat Shihepo with no problems. Shihepo is pretty basic, and he has zero experience against quality opposition. The difference in experience between these two fighters is dramatic. If Abraham can't beat this guy, then he really needs to retire, because it would be academic at that point that Abraham has nowhere to go.
If things go badly for Abraham, he could still fight little known fringe contenders in Germany and have a semblance of a career that way, but I'm sure he wouldn't be happy with that nor would his promoters. If Abraham can't beat this guy, then Abraham's promoters might want to think about moving on, and finding some younger talent to build up.
There soon won't be easy marks at super middleweight in terms of champions to match Abraham up against once George Groves beats Stieglitz, and there's no way Abraham would ever beat a fighter like Groves. That's never going to happen.
Kubrat Pulev is going to have to throw more than just jabs if he wants to beat Tony Thompson. Pulev has looked so one dimensional that it's not even funny. As big as he is, he should have tons of power, but he can't seem to manufacture any power. Pulev is like a big slapper, and he likes to hold a lot. I think he follows the lead of IBF/IBO/WBA/WBO heavyweight champion Wladimir Klitschko when it comes to clinching. But Pulev should be able to win this fight if Thompson makes the mistake of fighting on the outside.
If not, Pulev is going to get taken apart, because he can't fight a lick on the inside, and he just holds for dear life every time an opponent gets close. Thompson probably realizes that all Pulev has is a jab, and he's not going to stand on the outside and let him use it. At the same time, we don't know how Pulev will do when getting hit a lot. He's faced a lot of really, really weak opponents, and he's had his way against them. But in this fight, Pulev is being thrown in the deep end in a sink or swim mode, and I don't think he has the game to get the job done.
Pulev is too weak and one-dimensional to beat a good heavyweight. I'm not talking with the god awful fodder that Pulev's promoters have been throwing in the ring with him. I'm talking quality, and Pulev sure hasn't been fighting any of those guys. I can't see one fighter on his resume that I would call a good fighter. It's been all fodder from top to bottom with this guy. You put Pulev in with Deontay Wilder and he'd get flattened in the 1st round, I guarantee it. I can just picture that one. Pulev throws a jab, and Deontay comes over the top with a right hand to the head, and out go the lights for Pulev.
Pulev is only 32, but he looks awfully old for his age, and he's going to have to pray that he wins this fight because he doesn't have a lot of time on the clock unless he's satisfied with just being a domestic level fighter in Germany or European level guy.